AI generated porn is pornographic content that is created by artificial intelligence algorithms, also known as AI Porn Generators or AI Sex Generators. AI porn can include images, videos, and text.
Most mass-market AI art generators like Midjourney and OpenAI's DALL-E 2 don't allow users to make NSFW (not safe for work) art or pornographic images, going so far as to ban words like "sexy," "bathing," and even "bikini."
New solutions like pornpen.ai, mage.space, Simps ai, and Dezgo have emerged to fill this gap. These ai porn generators cater to one of the most sought-after new porn genres: AI-generated porn, which gives users the opportunity to bring their wildest imaginations to virtual reality.
Like traditional ai image generators such as MidJourney, AI generated porn outputs have a long way to go when it comes to human features such as fingers and penises, for example.
Below are four generative AI projects that allow users to create sexy imagery.
Because many of y'all arrived here in search of AI sex generators I must deliver a definitive guide and so here are the top NSFW AI Image generator websites:
1. PornPen.ai – https://pornpen.ai/ (best, fast, simple, web-based)
2. Mage.Space – https://www.mage.space/ (advanced prompting, web-based, discord support)
3. SimpsAI – https://www.simpsai.com/ (discord bot, free and crypto-based premium gating)
4. Dezgo – https://dezgo.com/ (simple no-frills website, best waifu/anime)
5. Deepswap.ai – https://www.deepswap.ai/ (ai face swap, upload your own video & face to swap, star in your own sexy video)
These are all free to access, with paid premium options as well of course.
Pornpen, which based on my latest research, creates the best NSFW art, provides a set of tags/prompts to choose from. You can see these in the image at the top of the post. Pornpen.ai allows you to create your own art for free or sit by and watch as other people's ai porn creations pop up onto the screen. A paid version is also available.
Mage, Simps, and Dezgo all offer text prompt based image generation. You can use any text prompt of your choosing. Additionally, the input prompt can be an image as well as text. Both Mage and Simps have a discord community where you can ask for help and get advice from other pervs on how to make the best AI porn images.
Mage.space has a free version, however this version does not give you access to NSFW image generation. Access to the mage.space sex art generator costs a minimum of $4 a month for unlimited generations. The art that comes out, however, is more strange and comical than seductive (scroll below for example).
Generally speaking, NSFW AI image generation is a new and developing technology that produces mixed results, which are more often humorous than arousing. Each platform has its own strengths and weaknesses so jump in, try them out and have fun.
Please use this post for your research, be ethical and (obviously) NEVER try to use these apps to create depictions of underage kids.
Some AI Porn Generators like DeepSwap.ai allow paid users to create DeepFakes or content that changes the face to whatever person you provide the algorithm. Please only make DeepSwap porn of yourself or your consenting adult partner.
Note that creating and distributing non-consensual pornography, whether AI-generated or not, is illegal and unethical. Using AI in this way also raises ethical and social concerns about privacy, consent, and the potential for harm to individuals and communities.
If you'd like to peruse other people's ai porn generations you can also check out Pornhub's ai porn page here.
AI-generated porn is created using machine learning algorithms, such as generative adversarial networks (GANs), that are trained on large datasets of existing pornographic content.
The algorithms then use this training data to generate new, artificial pornographic content that closely resembles real porn.
AI-powered porn generators. These are computer programs that use artificial intelligence and machine learning algorithms to generate pornographic content, including images, videos, and even text.
There are several different types of AI porn generators. Some use a technique called "deepfake" technology to superimpose the faces of real people onto pornographic images or videos, creating realistic-looking fake porn. 
Others use generative adversarial networks (GANs) to create entirely new, artificial pornographic content, such as images or videos of nonexistent individuals engaged in sexual acts.
There is limited research on the potential benefits of healthy, consensual, and safe pornography, as the topic is complex and often controversial. Some advocates of pornography argue that it can serve as a healthy outlet for sexual expression and exploration, as well as provide educational benefits around topics such as consent, diversity, and healthy relationships. Furthermore, recent news surrounding the creation of NSFW ai art of minors brings to light the more disturbing side of this new technology. In February the Daily Mail
reported
that pedophiles are using AI art generators to create images and 'deep fake' videos of child abuse involving real life victims. However, it is important to note that these arguments are not universally accepted, and there is concern that even "ethical" pornography can perpetuate harmful stereotypes and objectification. As the vast majority of mainstream pornography is not produced ethically or with the consent of all parties involved, it raises significant ethical concerns around exploitation and harm. Ultimately, it is up to individuals to decide their own views on the matter. However, it is important to prioritize the safety and well-being of everyone involved and to advocate for ethical and consensual practices in all aspects of life, including in the production and consumption of pornography.
Based on my limited explorations of ai porn, pornpen.ai appears to generate the least ridiculous and most normal NSFW ai art. Though penises and fingers still look hilarious, if come across a good boob pic it may even be good enough to take into the shower with you.

Love AI Porn? Check Out VR Porn!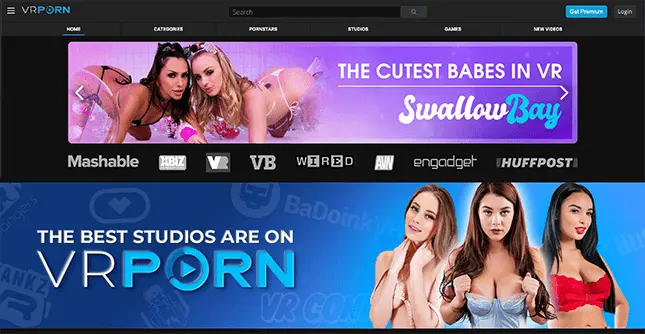 If you're looking for other fun and exciting ways to use technology on your quest for sexiness, check out VR porn.
All you need is Wi-Fi and a VR headset like an Meta, or formerly Oculus, Quest 2.
Free VR porn is available today on sites like Pornhub (especially for men).
All you need to do is pop your Meta Quest on, open Meta's browser app or Firefox VR Browser and run a google search for "VR Porn" to find the latest and greatest in virtual reality's pornographic internet archives.
Interested in chatting about content, SEO or something else?