Dark Academia dresses draw inspiration from thousands of years of fashion history.  Beginning with Medieval Gothic and Renaissance revival elements such as Gothic necklines and intricate embroidery the history and symbolism inspiring these decadent dresses never ceases being made.

Fully embracing the moody, majestic, maximalism of the aesthetic, Dark Academia dresses elevate elements of Medieval architecture, Romantic naturalist art, Baroque flare and layers of finely cut Gothic revival lines.
Achieving aesthetic darkness in your Dark Academia dresses relies on high quality fabrics, lively color palletes, and sexy strategic shadowing. Transcend tradition and elevate educated elegance with designs and patterns that tell the tale of you. Unlock the hidden novelties within the depths of your own curious mind and display them on you.
Willfully Wild, Wickedly Wise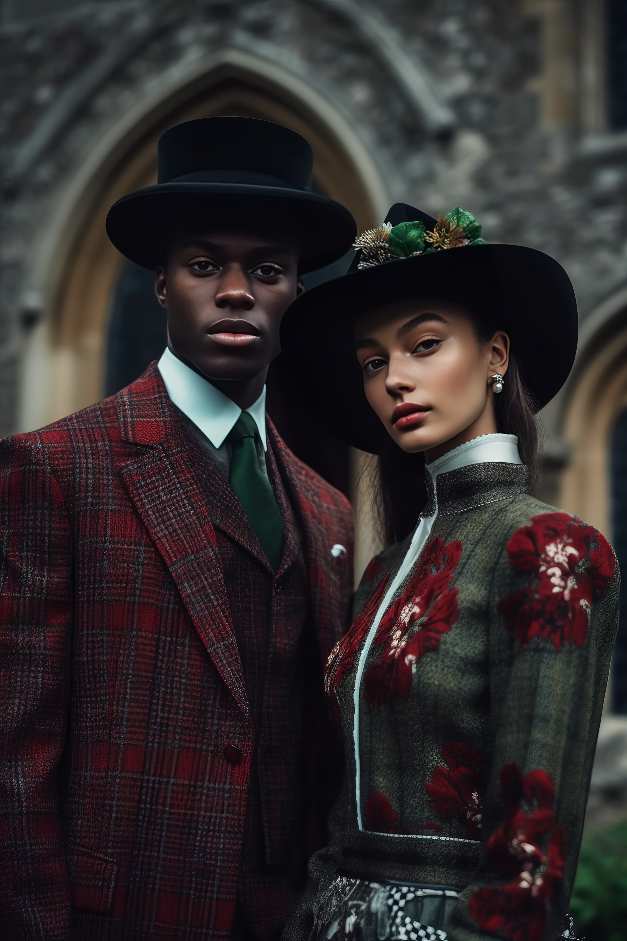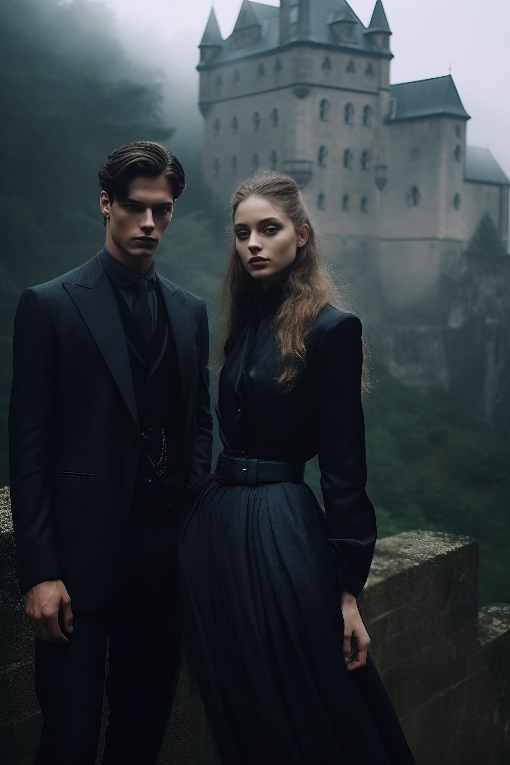 Mythically Magical, Majestically Mystic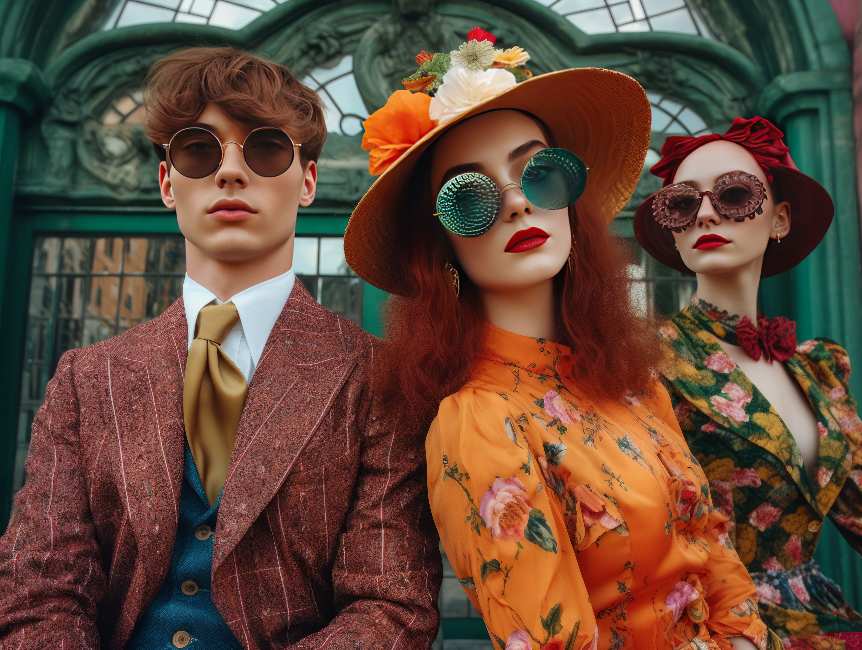 Embrace enigmatic exceptionalism with deliciously daring displays of sinful scholarly seduction in the forms of mystical motifs, ancient amulets, scientific symbolism, and sophisticated sultriness. 
SEXY STRUCTURE, DARING DRAPING, LUXURIOUS LINES
Key Elements
The key elements of Dark Academia dress design include naturally vibrant color palettes, plant patterns and Medieval Renaissance motifs, beautiful geometric lines, creative cuts and textiles featuring natural fabrics.
Profound Patterns
From preppy plaid and argyle to bold Baroque motifs featuring fabulous florals and over the top naturalist themes, Dark Academia dress patterns portray polished posh perfection.
Gothic Influence
Gothic architecture, with its pointed arches, ribbed vaults, and elaborate stone quatrefoils inspires depth, texture, and focus on heavenly ascendance.
Renaissance Revival
Resplendent Renaissance motifs, intricate patterns, and ornate details embellish Dark Academia dresses with grand symbolism, and artful allure.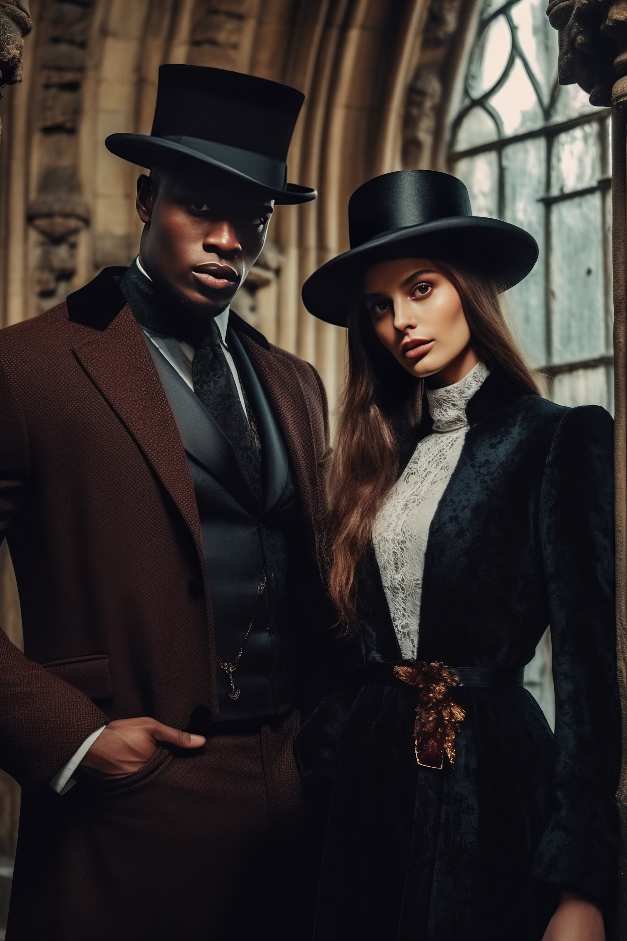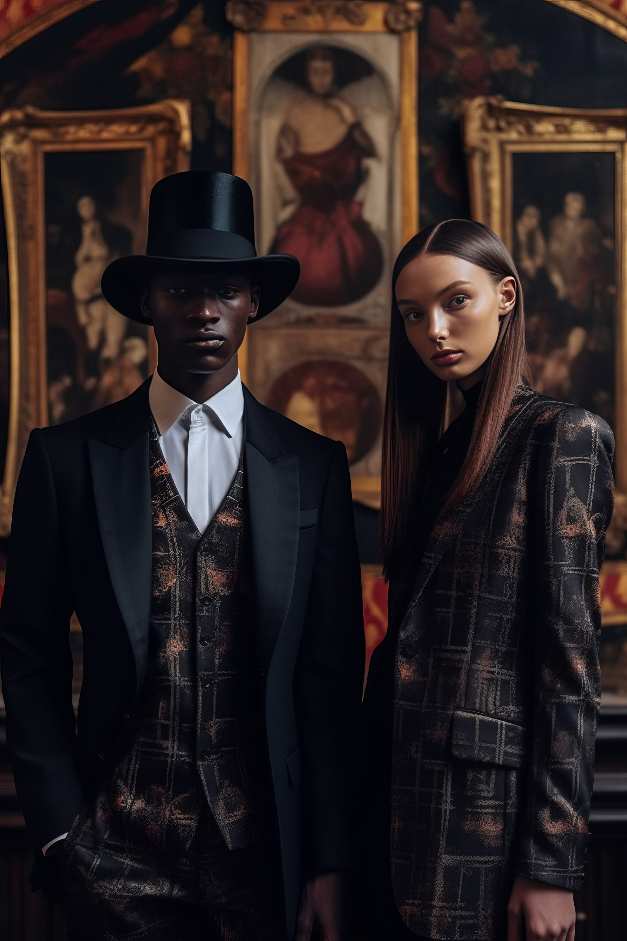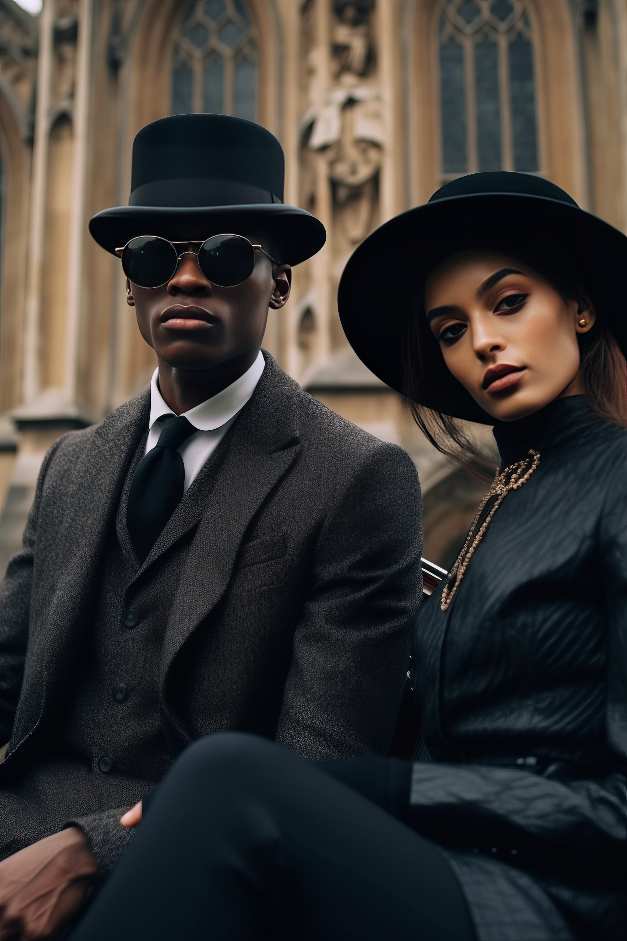 Primarily worn by the upper classes, gaudy Gothic dress designs displayed wealth and social status with ornate flowing styles reflective of Medieval Gothic architecture.
Darkest Dark Academia Gothic Influences
Throughout the medieval Gothic period, clothing came from fine fabrics like silk, velvet, and brocade. Colors varied depending on social status and availability of dyes. Wealthy individuals displayed their status through intricate embroidery, jewelry, and the use of expensive fabrics. Fashion trends were also influenced by the Church, with religious art often depicting idealized clothing styles.
Medieval Gothic fashion, clothing styles, and trends spanned from the 12th to the 15th century in Europe. Influenced by the Gothic period's ascendant aerial architecture, allegorical art, and Christian cultural developments, dress fashion trends developed over time:
Early Gothic Period (12th – 13th century):
12th Century: The early Gothic period saw the transition from the Romanesque style. Women's dresses were typically ankle-length and featured fitted bodices with long, flowing sleeves. The use of belts or cords around the waist was common, and head coverings like wimples and veils were worn.
13th Century: Fashion evolved with more fitted garments. The "bliaut," a close-fitting gown, was popular among women. It featured tight sleeves and a flowing, voluminous skirt. Men wore tunics and fitted chausses (leggings), often with decorative embroidery.

High Gothic Period (14th century):
14th Century: Fashion became more elaborate and structured. The "cotehardie," a tight-fitting garment with buttons down the front, was popular for both men and women. Women's dresses featured high waists and elaborate headdresses with veils. Men's clothing included fitted tunics, hose, and sometimes surcoats.
Late Gothic Period (15th century):
Early 15th Century: Women's dresses became even more fitted, with narrow waistlines and deep necklines. The "hennin," a tall, pointed headdress, gained popularity. Men's fashion included long gowns and shorter, fitted jackets called doublets.
Mid-15th Century: The "Burgundian style" emerged, characterized by wide, padded shoulders and elaborate headdresses for women. Men's fashion included shorter doublets with wide, slashed sleeves and hose.
Late 15th Century: The trend toward more opulent and ornate clothing continued. Women's gowns featured deep V-necklines, and large, cone-shaped headdresses became fashionable. Men's clothing included richly decorated doublets and hose.