Where Did Cats Come From?
Domestic cats come from the African Wildcat, Felis silvestris lybica. They were domesticated around 12,000 BCE in the area of the Fertile Crescent and modern day Egypt.
The last common ancestor of African Wildcats and domestic cats lived among Mesopotamians more than 100,000 years ago [3].
The cats we know today were domesticated, or rather domesticated themselves, from African Wildcats around 14,000 years ago, approximately at the same time as dogs, sheep, and goats [1].
These Near Eastern, or African, Wildcats were attracted to human settlements due of the abundance of food, rodents, warmth, and the relative safety of settlements.
Over time, the friendliest of the wildcats began to domesticate themselves, taking advantage of human table scraps and protection, and eventually evolving into the domestic cats we know today [2].
Archeologists long believed that the ancient Egyptians were the first to keep cats as pets, beginning around 3,600 years ago. However, over the past 10 years, new genetic and archaeological discoveries have revised this scenario.
When the remains of a human and a cat were found buried together in a 9,500-year-old grave site on the Mediterranean island of Cyprus, scientists realized that our relationship with cats may have begun much earlier than originally thought [4].
This new find, from the Neolithic village of Shillourokambos, predated early Egyptian art depicting cats by 4,000 years or more.
Prior to this discovery, the earliest evidence of cat domestication came from ancient Egypt, where cats were depicted in art and also mummified.
The Cyprus find suggested that people kept cats as companions as far back as the Neolithic period.
The researchers noted that cat domestication likely began as a mutually beneficial relationship, in which the cats were attracted to human settlements for food, and in turn, the humans benefitted from their hunting of pests.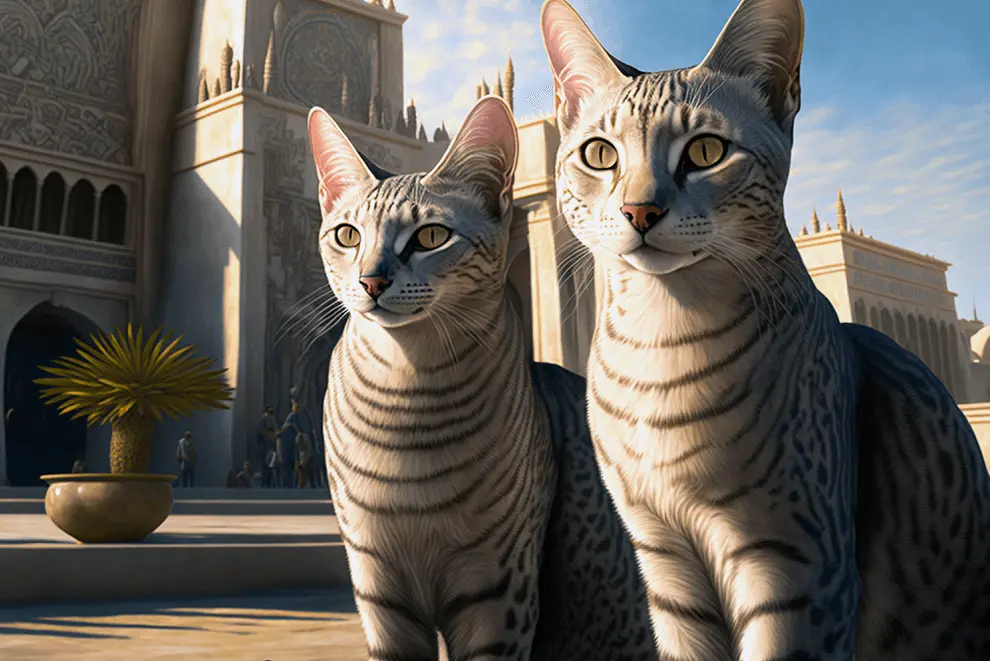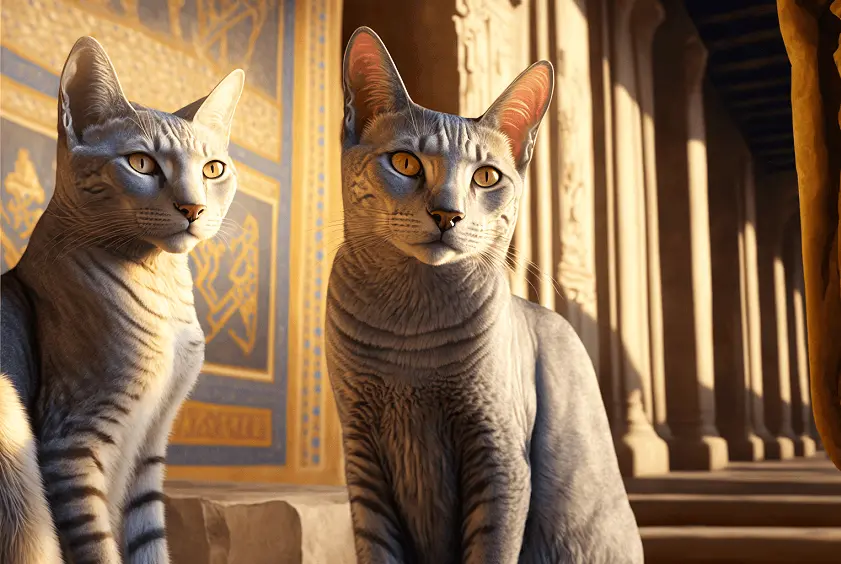 The process of domestication of cats took place in the Near East, specifically in the region around the Fertile Crescent [5]. This region, which includes parts of modern-day Iraq, Syria, and Egypt, was one of the first places where humans began to settle and farm, leading to the development of large human settlements.
The presence of these settlements likely attracted wildcats, and as they began to live near humans, they may have started to adapt to a more domestic lifestyle over time, eventually giving rise to the domestic cats we know today.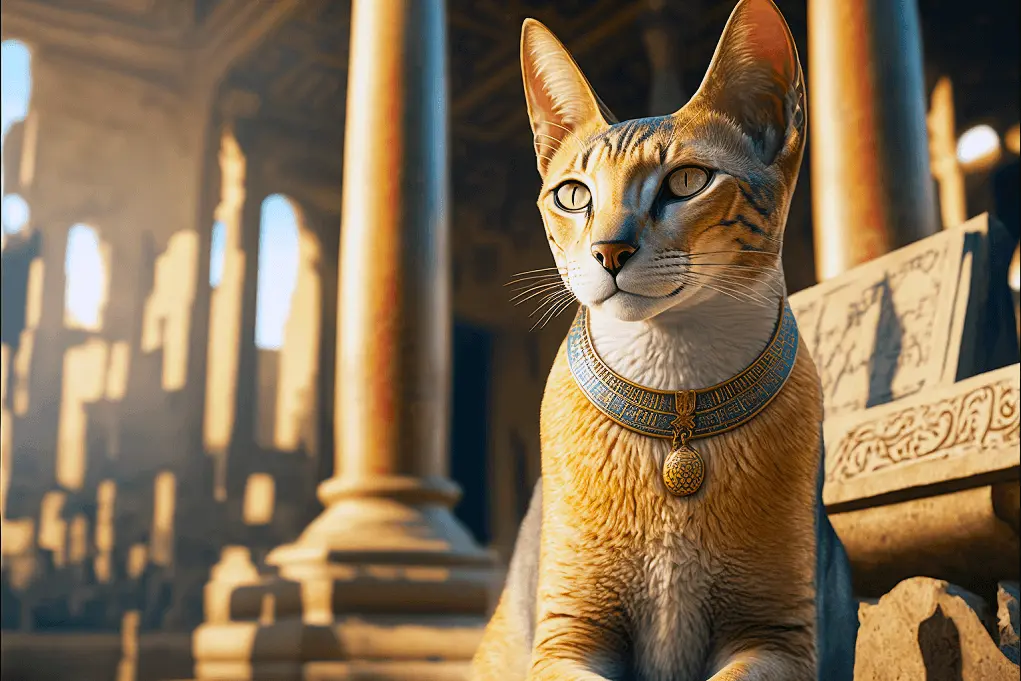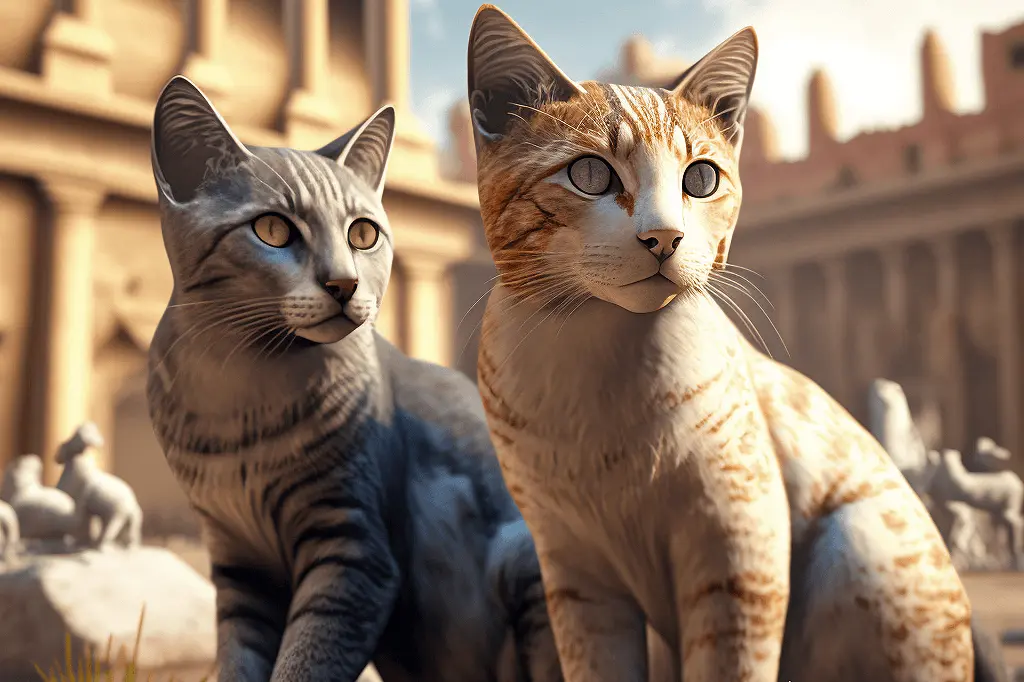 Mesopotamia is a historical region located in the eastern Mediterranean, which corresponds roughly to modern-day Iraq, Kuwait, and parts of Iran, Syria, and Turkey.
It was also one of the cradles of civilization, where human settlements and agriculture developed early on.
It's a part of the Fertile Crescent where the domestication of cats is likely to have occurred.
Mesopotamia is considered as a probable location for the domestication of cats due to the abundance of wildcats and the presence of early human settlements with stored grains which attracted rodents, thus making it an ideal environment for wildcats to thrive in.
ALL YOUR CAT FACTS IN ONE PLACE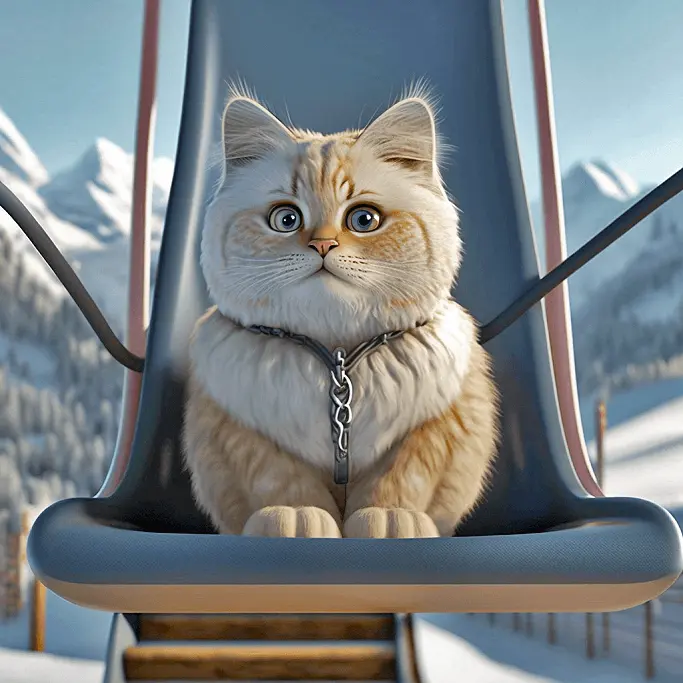 HOW A CAT'S PURR HEAL YOU
Research suggests that the vibrations produced by cats purring have healing properties that help both cats and humans to heal, recover from injuries and optimize wellness.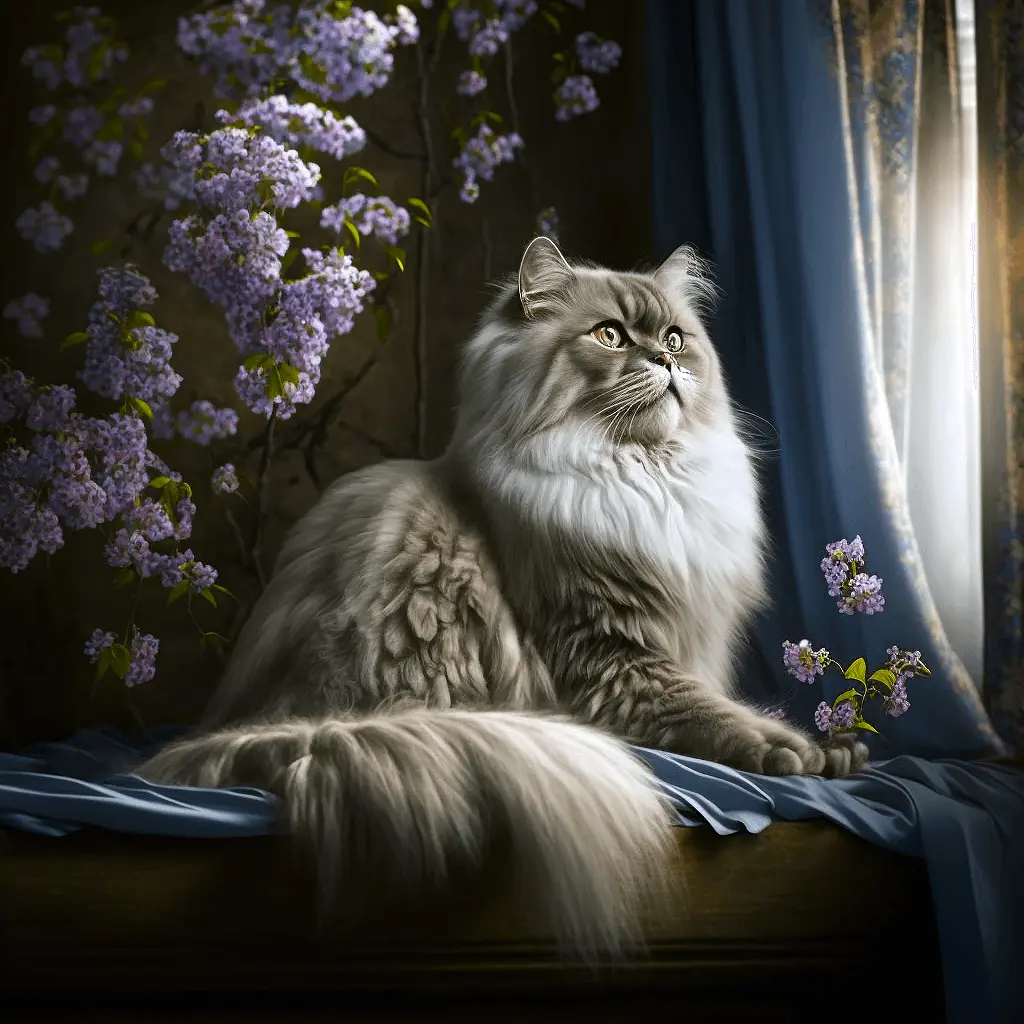 HEAL YOURSELF WITH CUTE CAT PICTURES
Research suggests that cat lovers can improve their health outcomes and even trigger weight loss merely by viewing cute cat photos.
A cat's purr serves as both a communication mechanism as well as a way to heal, calm, and soothe themselves and their human or animal companions.
A HISTORY OF ITALIAN CATS
Egyptian cats are some of the oldest domesticated cats in existence. Learn about these fascinating felines and the role they played in human history.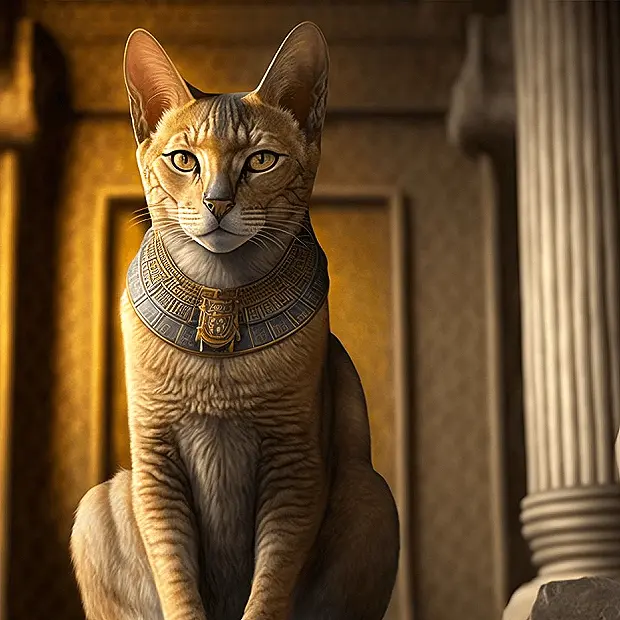 A HISTORY OF EGYPTIAN CATS
Egyptian cats are some of the oldest domesticated cats in existence. Learn about these fascinating felines and the role they played in human history.