Dark Academia Living Room Design
Dark Academia living room interior design takes the form of high art. Setting a theatrical stage of medieval mystery, these social spaces infuse the essence of intellect into the allure of arcane ages. Power, passion, and forbidden pleasure lie hidden beneath layers of opulent luxury.
Gothic gateways to intellectual rebellion, dark academia rooms rebel with daring creativity, vibrant natural fabrics, and scientific symbolism. Embodying an unquenchable hunger for novelty, these astral abodes abound in Christian symbolism and naturalist imagery.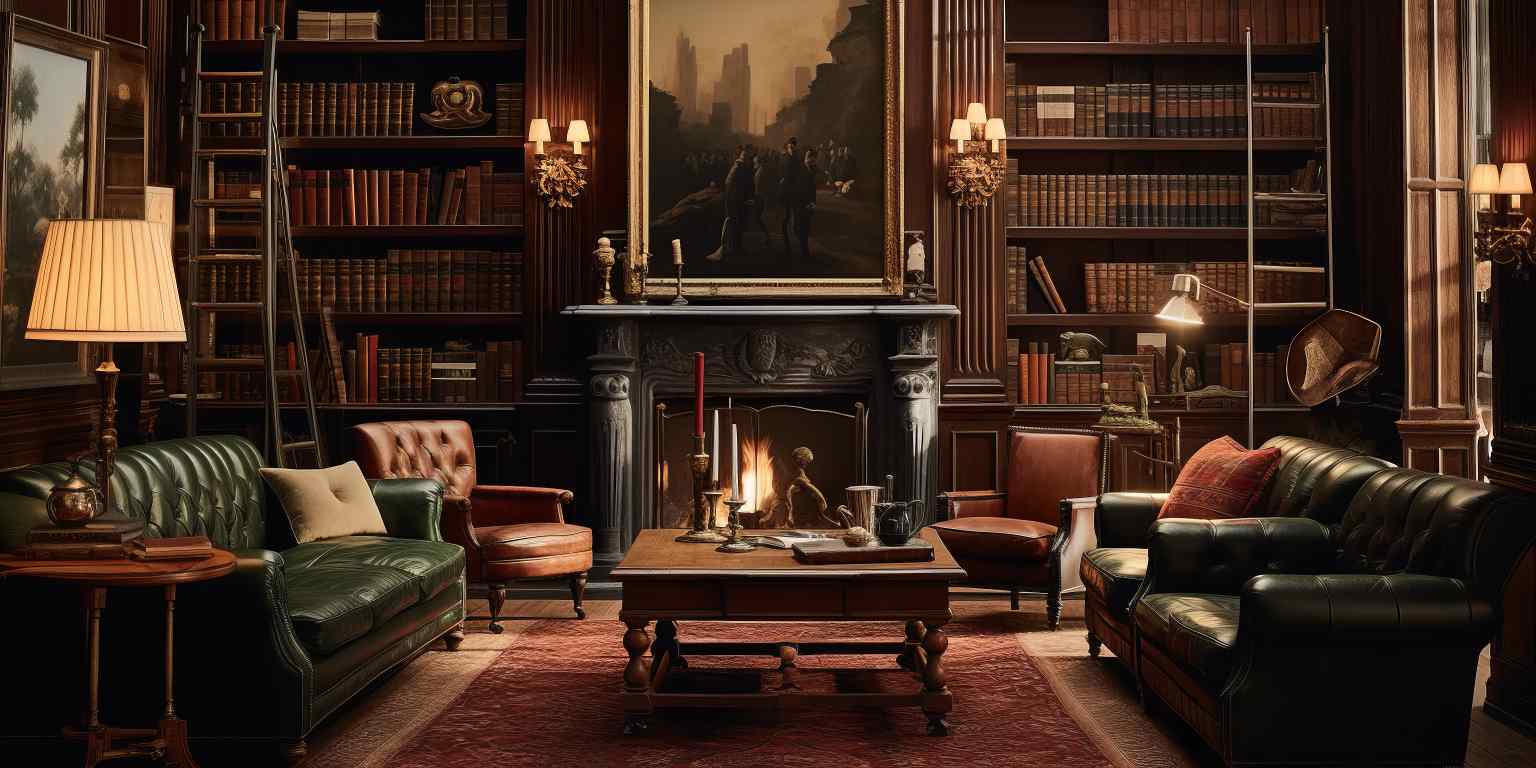 A majestic, maximalist, midnight aesthetic, Dark Academia fuses fanciful fabrics, functional furniture, flamboyant finishes and arboreal art into Gothic gardens of hypnotizing hedonism. Inspired by aristocratic academic institutions with Scottish hunting lodge vibes, Dark Academia living rooms transcend aesthetic darkness inviting color and vibrance into a world traditionally dominated by brown.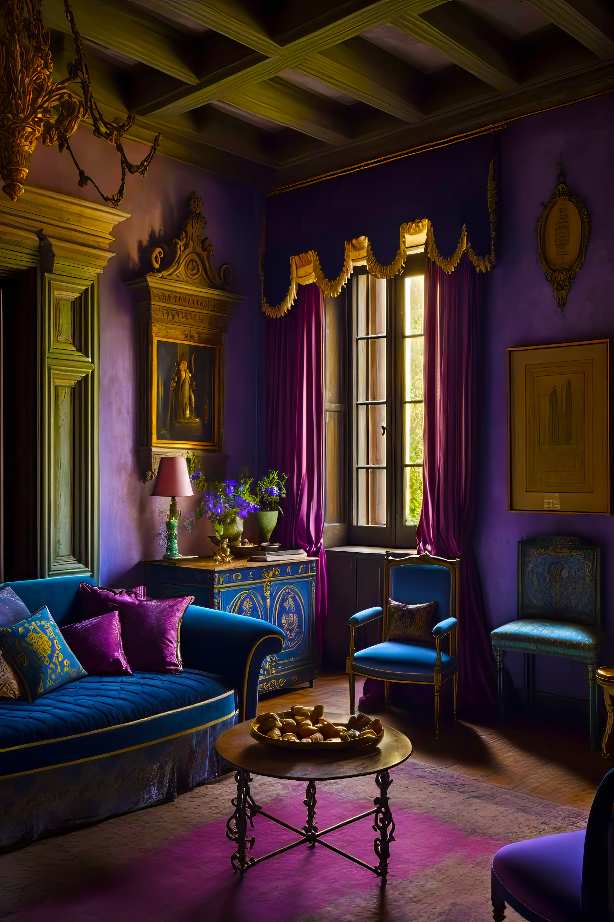 Bring the outdoors indoors
DARK ACADEMIA PILLOWS
Portals to exploring the secret symbolism behind Medieval Gothic and Renaissance art, Dark Academia pillows portray playful, passionate pictures promoting power, purity, and perception.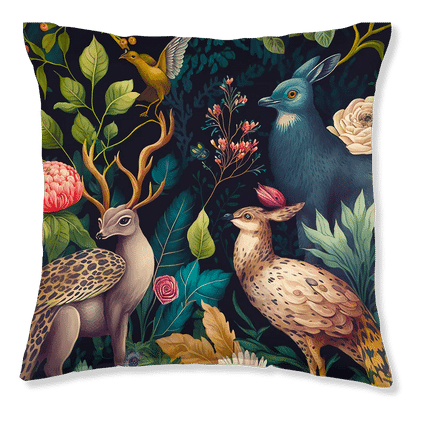 Decorative Throw Pillow
16″x16″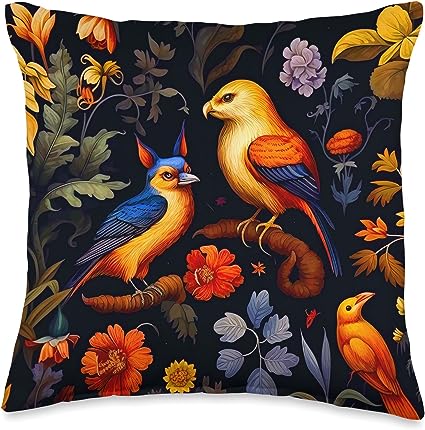 Decorative Throw Pillow
18″x18″
Modern Mystery Meets Mythic Medieval Magic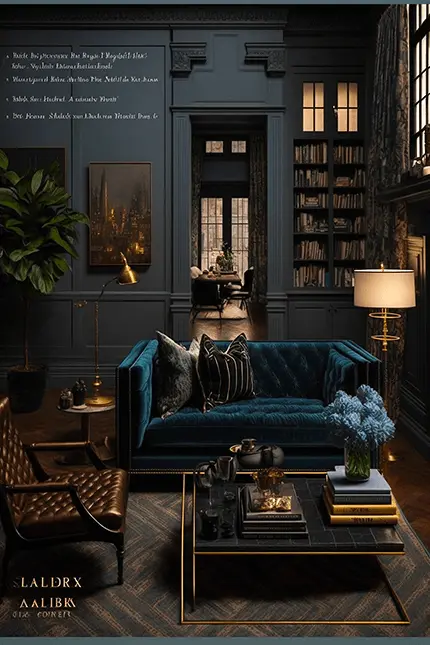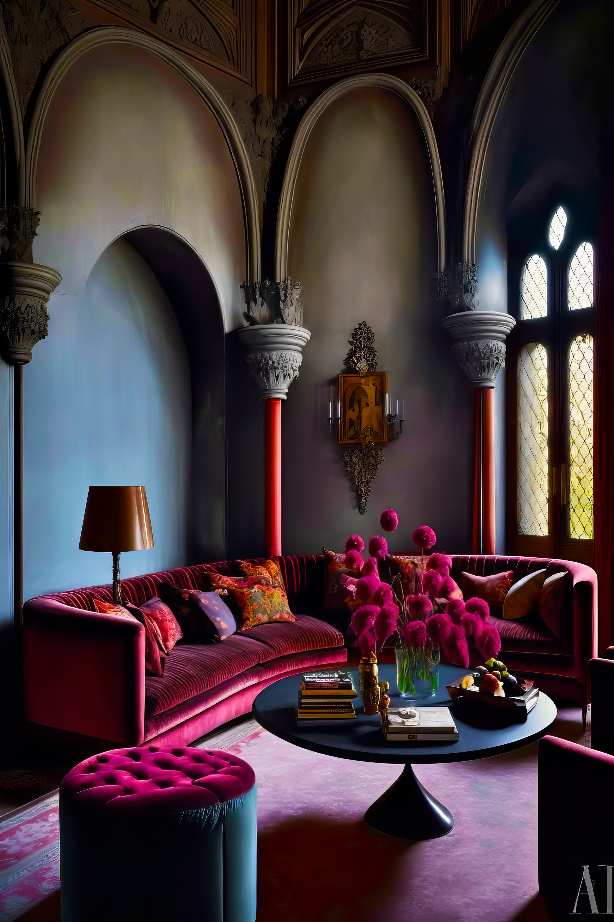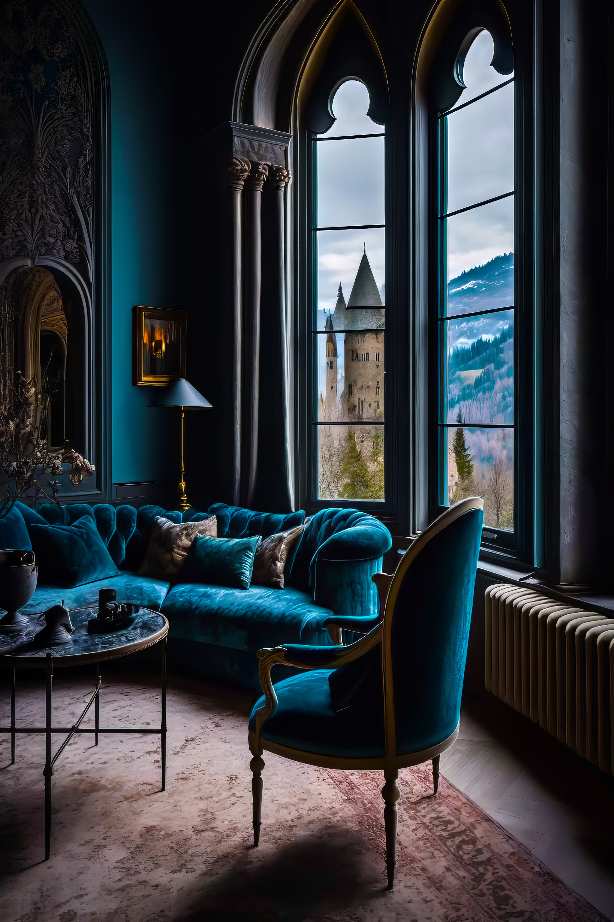 Draw inspiration from Gothic novels, such as Mary Shelley's "Frankenstein" and Bram Stoker's "Dracula", which explore themes of mystery, horror, and the supernatural.
Dark Academia Living Rooms
Key Elements
Dark Academia living room design necessitates natural color palettes, outdoor materials, literary and scientific themes, as well as an emphasis on alchemical arts, archives, and apprenticeships.
Decadent Decor
Candle holders, wall sconces, and gaudy gold frames bring fairytale castles to life as potted plants bring the outdoors inside. Classical art, nature, and scientific oddities perch on layers of old books.
majestic Modernity
Meditatively modern yet resplendently Renaissance, Dark Academia living aesthetic mixes moonlit mysticism with magnetizing melancholy.
Gothic Gaudiness
Gilded gargoyles, glossy gold, gleaming granite and audacious art align in glamorous gothic glory to highlight the marriage of creativity and scholarship.
Keys to aesthetic darkness, light and shadow play profound parts in Dark Academia home decor. Take an intoxicating journey through lusty lighting laced with luminous lore.
DARK ACADEMIA LAMPS
From antique Gothic floor lamps and Medieval chandeliers, to delicately designed lampshades placed upon sculptural bases, dark academia lighting blends are enchantingly endless.


GLITTERING
GALAXY
LAMPSHADE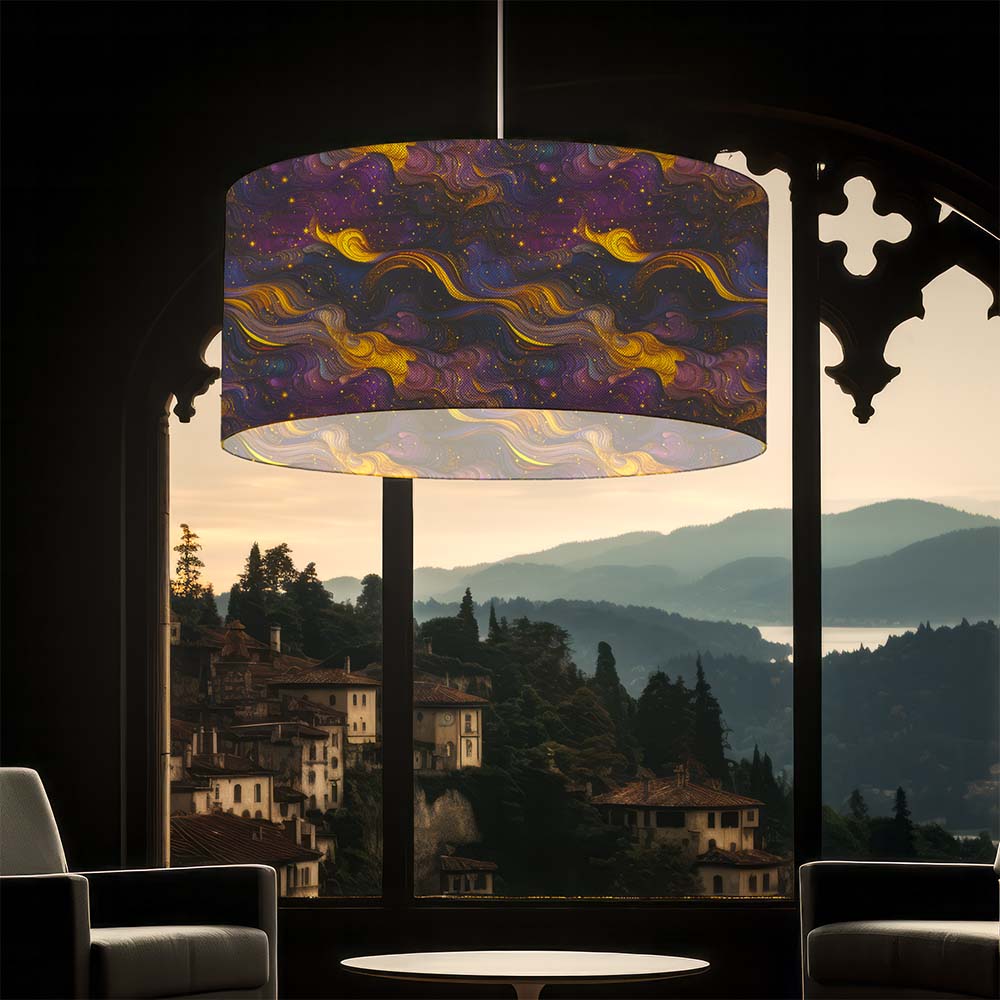 Royal purple celestial swirls blend with golden stars on onyx skies in galactic glory
PEACOCK
PANOPLY LAMPSHADE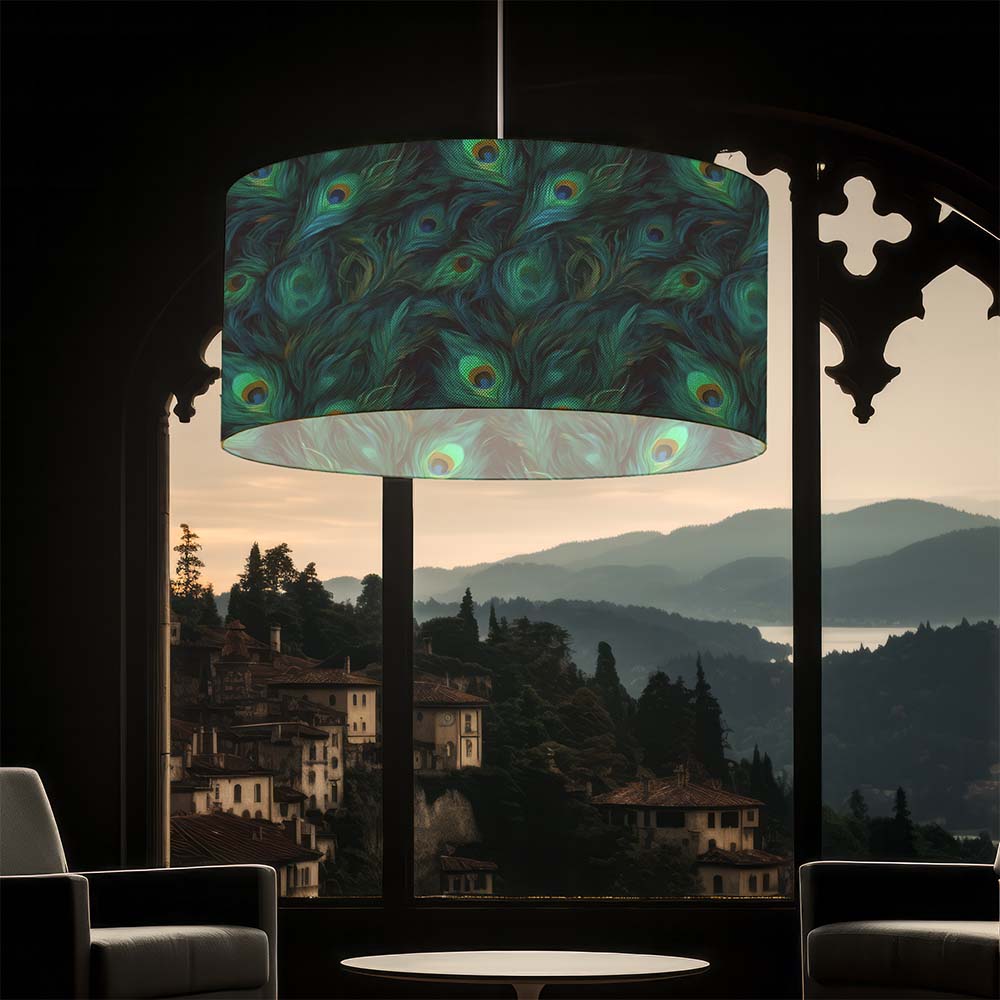 Blue-green peacock plumes pirouette in a symphony of bird feathers

DARK ACADEMIA PILLOWS
These throw pillows transcend mere decor, becoming portals to exploring the shadows of Medieval Gothic and Renaissance art, literature, history, and symbolism. More than just accessories, Dark Academia pillows invite classic conversations and analysis of ideas.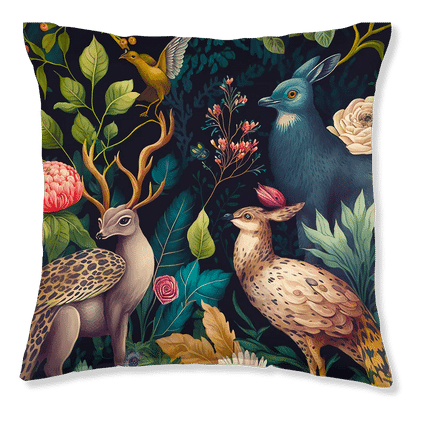 Decorative Throw Pillow
16″x16″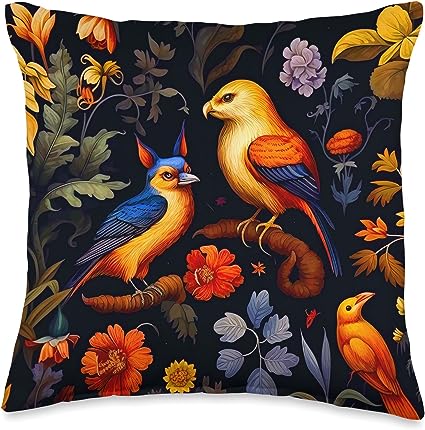 Decorative Throw Pillow
18″x18″
Dark Academia Wall Decor & Colors
Embellished walls in dark colors such as navy blue, forest green, or warm red stand in stark contrast to time worn books and ancient manuscripts.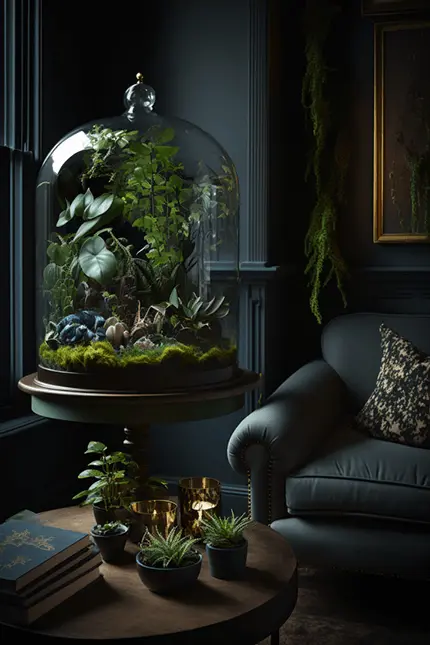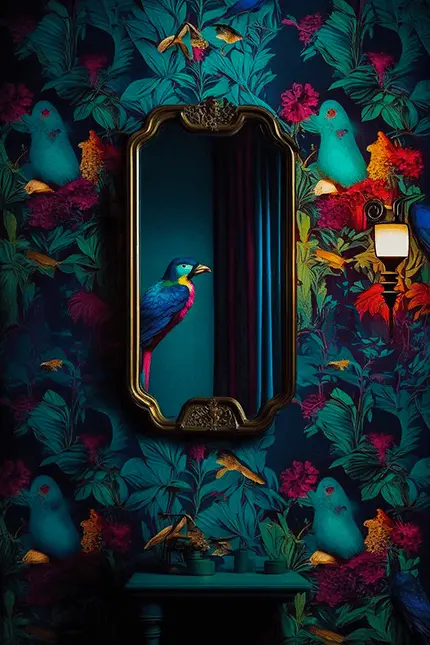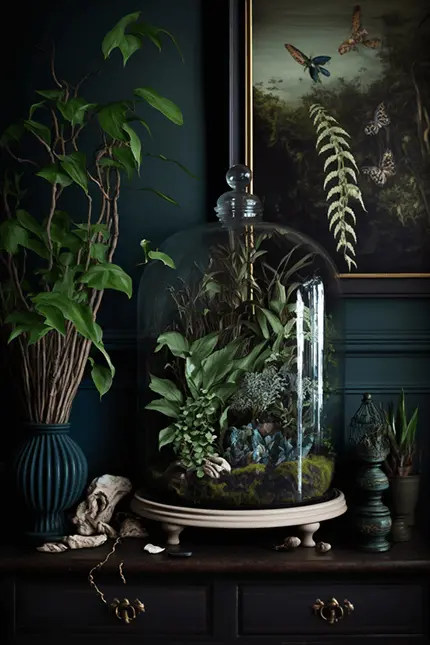 Dark Academia wall colors convey muted maximalist mystery through a mix of rich and muted tones. Studies feature regal blues and shades of burgundy that complement dark mahogany furniture. Bedrooms blend deep plums, with sea greens, adding depth and sensual allure. Neutral tones like soft cream and pale lavender grace the walls of living rooms, creating calming backdrops for conversation and classical art.