Preppy, or prep, is an aesthetic and culture in the United States and Japan. It is associated with the style of old private Northeastern college preparatory schools in America.
Also spelled preppie, the term is derived from the word preparatory and denotes a person or style characteristic of students or alumni of these schools.
The word preppy itself gained fame in 1980 when Lisa Birnbach published the Official Preppy Handbook. Though it intended to poke fun at the lives of the privileged Ivy League, the book became a New York Times Best Seller and the bible of America's elite.
In fact, prior to Birnbach's coining of the term in her book, preppy culture, and style went largely by the name Ivy League.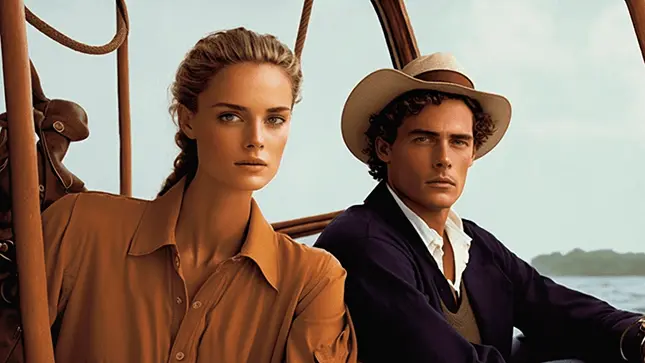 Preppy, or preppie
noun:
plural: preppies
1: a student or alumni of a college preparatory school
2: a person resembling such a preppy in style or behavior.
adjective:
1: relating to, or characteristic of a student or alumni of a prep school
2: pertaining to, or characteristic of a classic style of dress or behavior of a preppy
According to Urban Dictionary, preppies are a social class of students who attend preparatory high schools such as Groton, Hotchkiss, Philips Exeter, Philips Andover, Deerfield, Laurence, and others.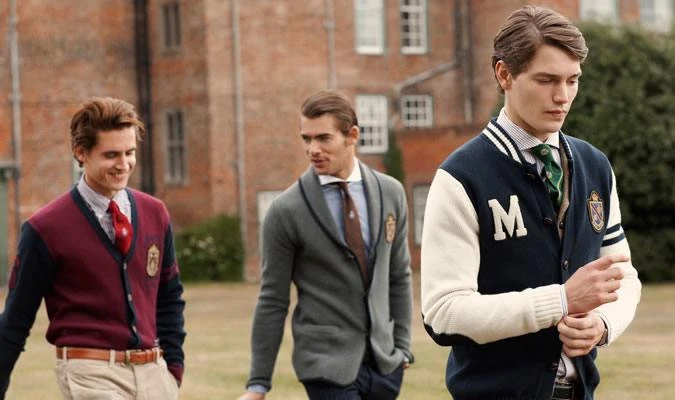 The term aesthetic, when used to refer to concepts such as preppy aesthetic, roughly means a set of rules, guidelines, and characteristics that bind together various underlying artistic styles.
In this sense, the preppy aesthetic is a clean, classic, American look, originally reminiscent of elite prep schools. The look has since been widened to include a Southern Prep version that is much more colorful, vibrant, and beachy.
Preppy aesthetic applies to a style of dress, speech, manner, interior design, art, travel, dogs, and even the wallpaper background on one's phone.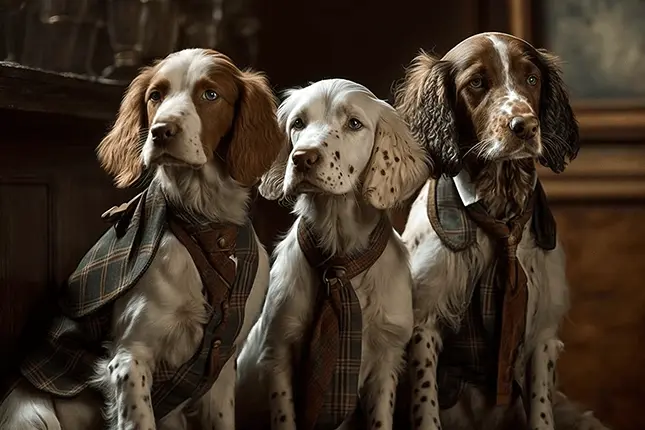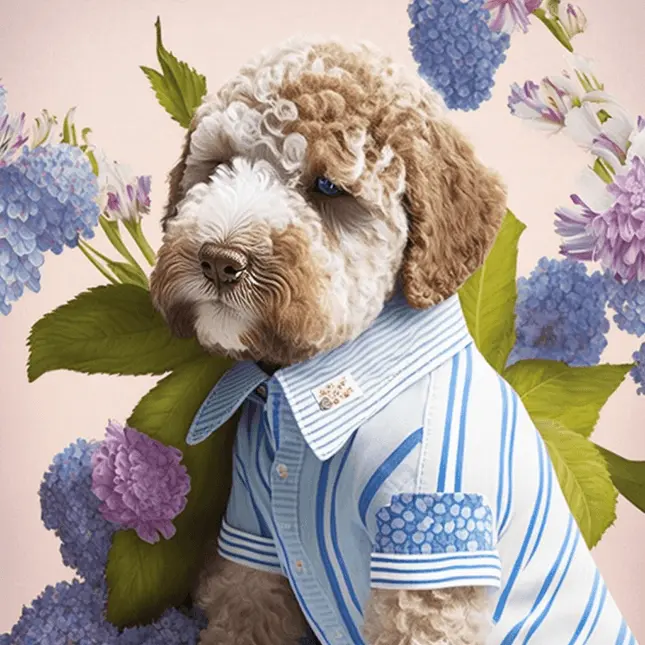 Preppy wallpapers are one way to dial in one's prep. From classic, physical wallpapers made to adorn actual rooms to iPhone, tablet, and desktop backgrounds, preppy wallpapers come in all shapes and forms.
The type of wallpaper you use in your preppy room will define how you're viewed by your peers as well as how you see yourself. It should capture not only your unique style but the essence of the location you're installing it.
For example, the wallpaper you feature in your South Carolina beach house should be worlds away from the preppy wallpaper you have in your Nantucket beach house, and neither works in your Upper East Side apartment. 
Phone Wallpapers & iPad Backgrounds
Similar to room wallpapers, phone, tablet, and computer backgrounds should evoke the essence of your unique personhood, and your location, while going one step further to also encompass the season.
Seasonality is as important to preppy wallpapers as it is to preppy clothes. 
Pink and blue aesthetic wallpapers as well as beach scenes, smiley faces, and Lilly Pulitzer-style pattern prints work well as summer wallpapers. 
Colors turn towards the darker Ivy League and East Coast prep vibes in fall wallpapers, moving to eerier Dark Academia style for Halloween, and turning full Ralph Lauren and Tommy Hilfiger red for Christmas time.
Spring brings pastel yellows, greens, and pinks, as well as roller rabbit, preppy boho wallpaper, and cute dainty floral patterns.
The preppy PFP, or profile pic, is an essential piece of a proper prepertoire. Signaling status, individuality, and the sort of elite knowledge that only a very expensive education can buy, the preppy PFP is a make-it-or-break-it digital you.
Like everything else prep, try to match your PFP to your style, season, and locality. Whether you're opting for a summer selfie, a yacht cameo, or a pic of your favorite pet, opt for clean, fun and simple.
Looking for preppy cooking ideas? Look no further than John Kannell's Preppy Kitchen. The comfort food-based cookbook is full of rich recipes for sweet and savory fan favorites.
Each dish is beautifully presented against the picturesque backdrop of Kannell's Connecticut farm. A delectable bite of escapism paired with approachable seasonal dishes.
Taste preppy macaroons, delectable chocolate cake, cinnamon rolls, sugar cookies, brownies, vanilla cake, banana bread, and pizza dough a la chef John Kannell.
Organized by season for peak freshness, Preppy Kitchen makes well-loved staples available to all levels and updates classic recipes with a touch of sophistication.
Decadent desserts and traditional comfort foods come together to create nostalgic courses perfect for sharing with family and friends. 
Preppy clothes, the traditional fashion of America's academic and office classes, share a number of classic characteristics that designate them as a distinct style.
Conservative, clean cuts, tailored fits, and neutral colors emphasize a no-nonsense approach to work, life, and play. Preppy clothes are perhaps most distinct in their all-encompassing utility as they can be worn from the classroom, to the field, and out for a night at the bar. 
Preppy clothes include basic staples by J. Crew as well as high-end items from luxury brands such as Ralph Lauren, Chanel, and Miu Miu. Featuring quality fabrics, attention to detail, and expert stitching, preppy clothes are made to last a lifetime.