Maximalism, the fun, edgy, and over-the-top style of artists, geniuses, and monarchs, embraces EVERYTHING. Yes, bold, brilliant, and luxuriously layered, these learned lairs abound in vibrant colors, secret symbols, arcane art, and extravagant coziness.
Challenging conventions with fantastic fabrics, textures, and patterns, Maximalist interior design conveys the scholarly seduction of fantasy novels and magical Harry Potter style castle adventures. 
Thrilling, avant-garde, and rich in naturalist romanticism, these hedonistic retreats realize fantasy in the real world.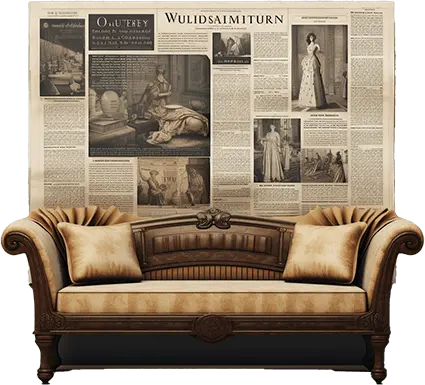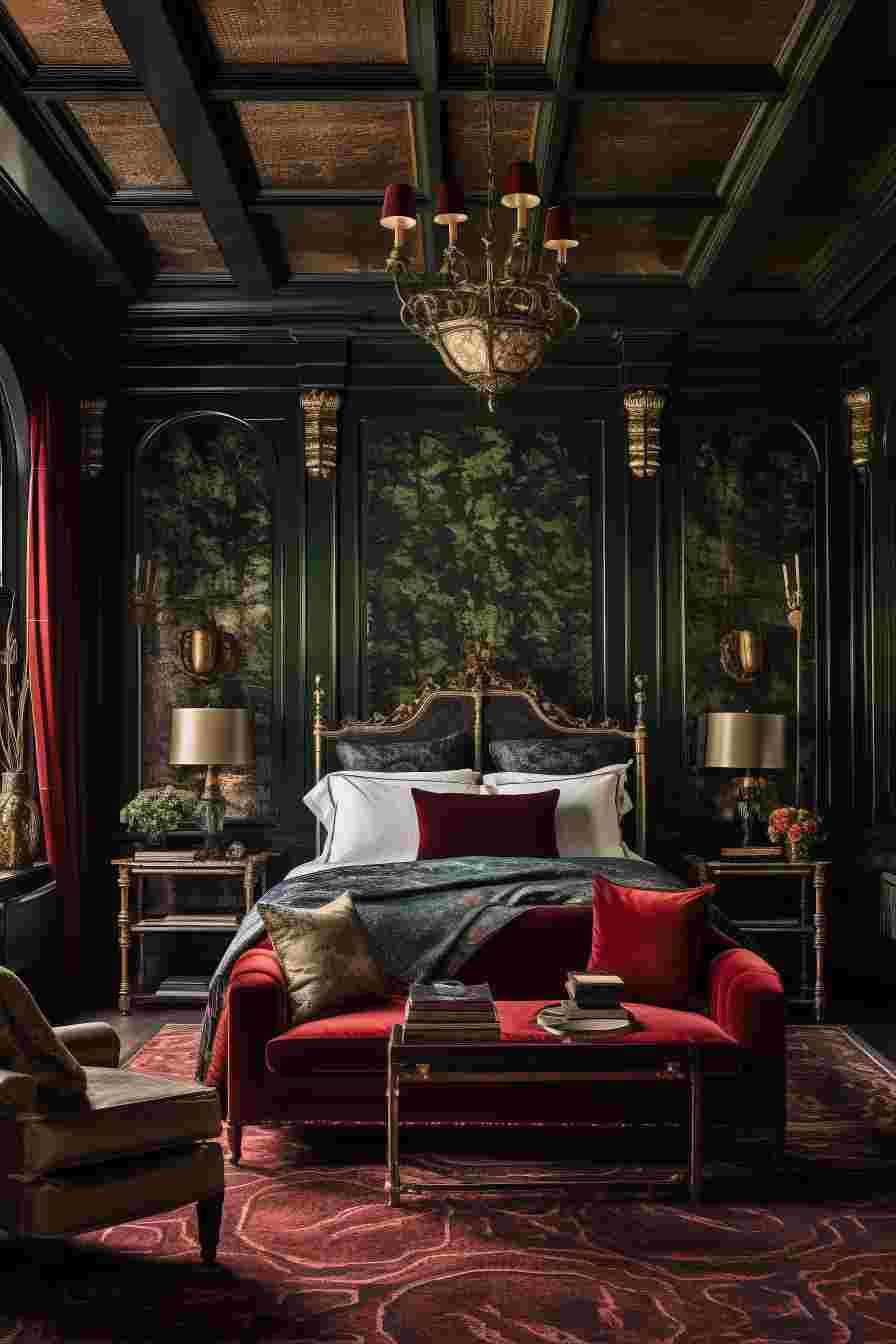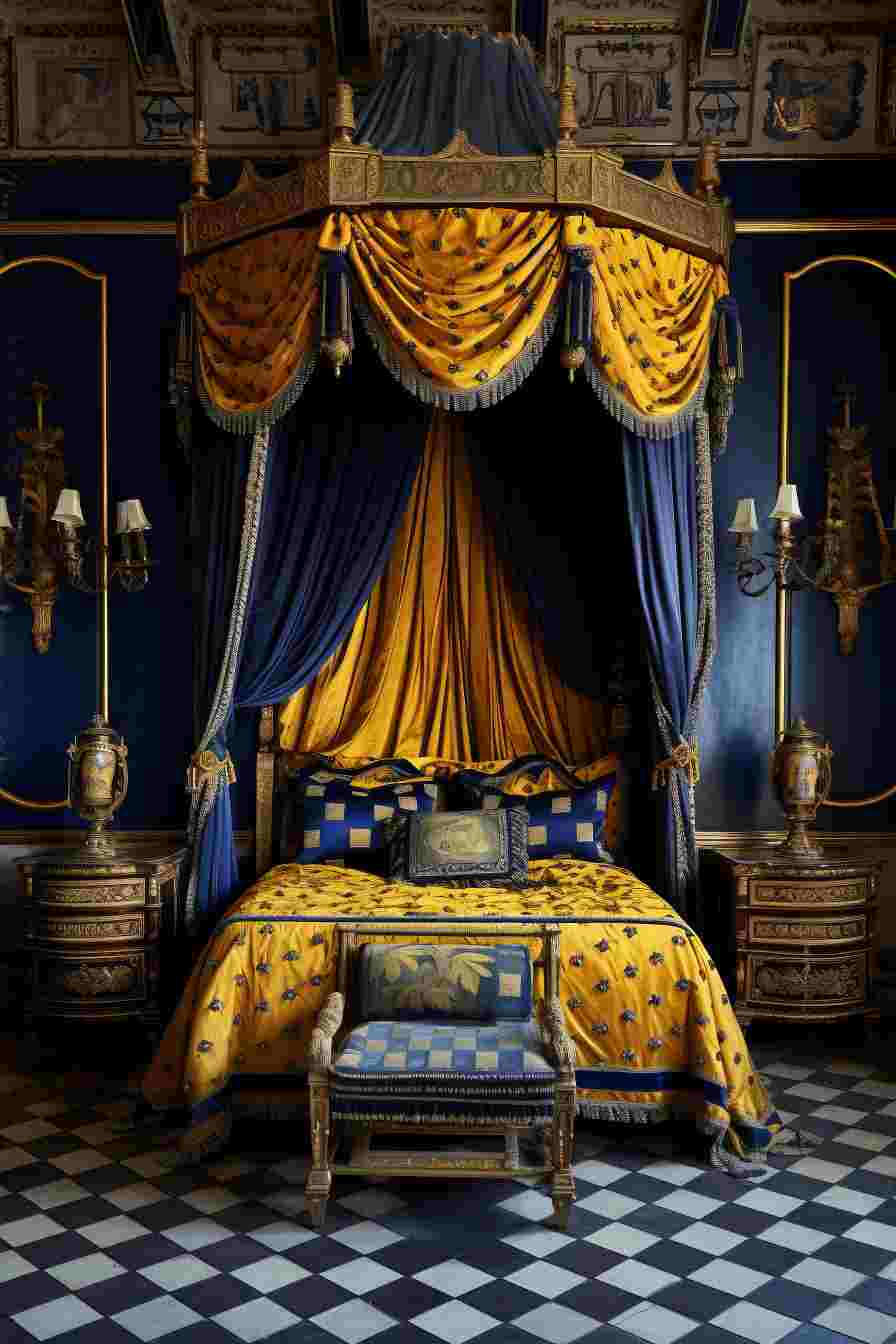 Medieval motifs, classic checker patterns, fleur de lis, figurative art, and scholarly symbols such as scales, leaves, hourglasses, and other allegorical representations, all layer luxuriously telling wonderful stories of their rooms' inhabitants. 
Antique and vintage books add an air of cozy charm and secretive sophistication, evoking long nights spent in the Gryffindor common room at Hogwarts Castle or a hunting lodge in Scotland.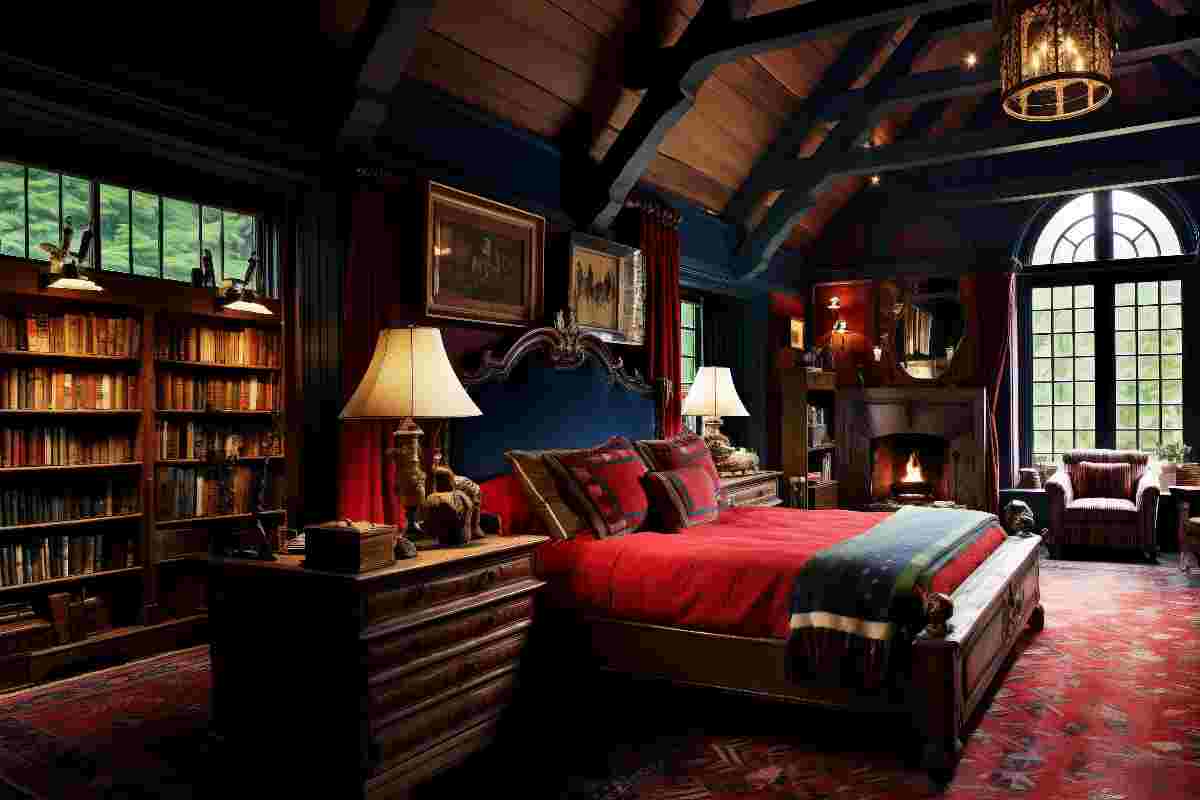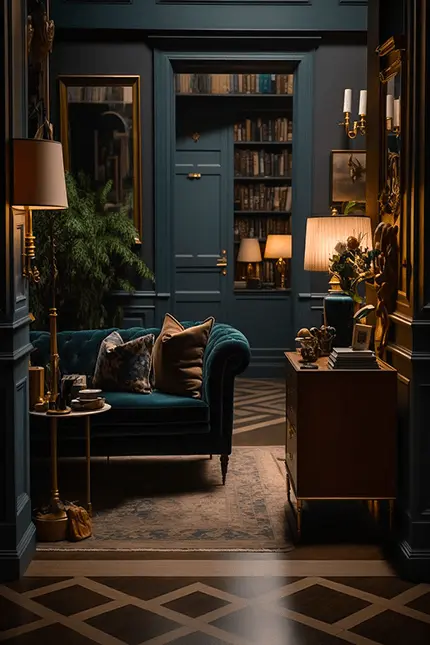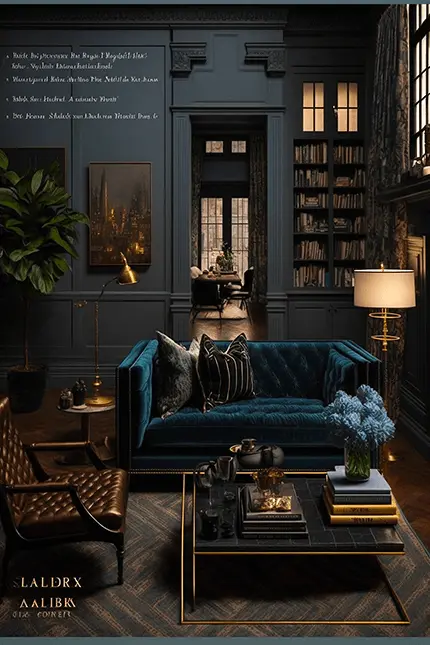 Shiny, luxurious, and perfect for catching the light, leather and velvet make maximalist furniture functional and fun. 
Gold, the color of gilded treasures and shimmering wealth, gleams as a symbol of prestige, enlightenment, and the relentless pursuit of brilliance. Used to represent the divine or the heavenly, gold signifies the incorruptible and eternal nature of God, purity and virtue, especially in the context of royalty and nobility.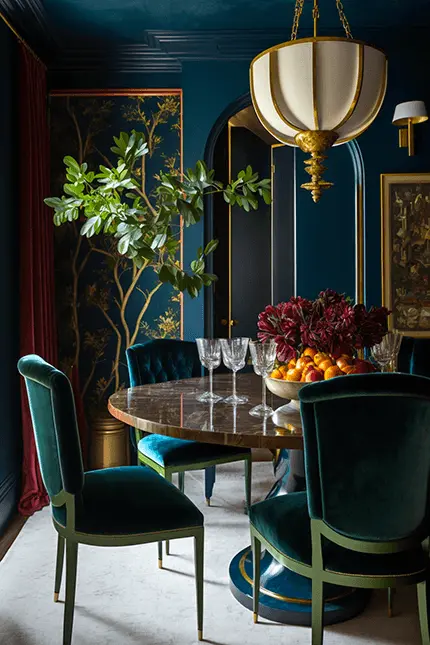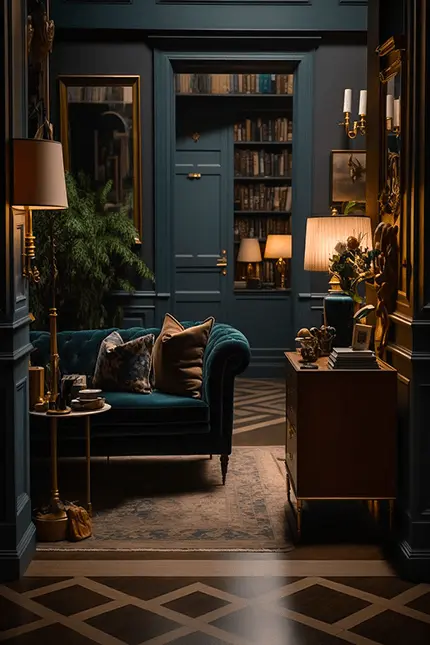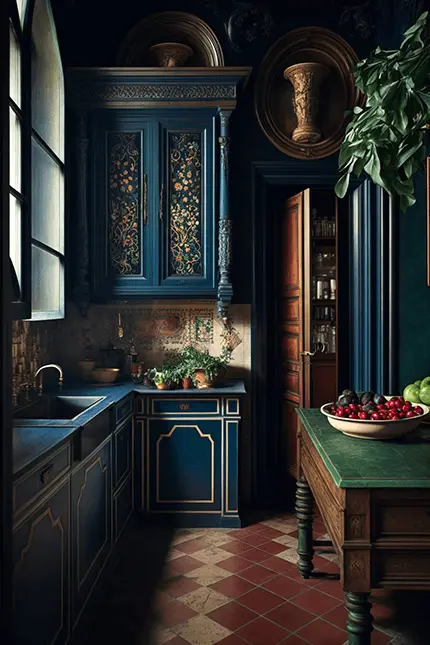 Teal, a blend of blue and green, symbolizes tranquility, harmony, and balance. Associated with nature, growth, and renewal, teal represents healing and emotional well-being, evoking feelings of serenity and peace.
Teal can also be associated with water and the sea, representing depth, mystery, and the unknown.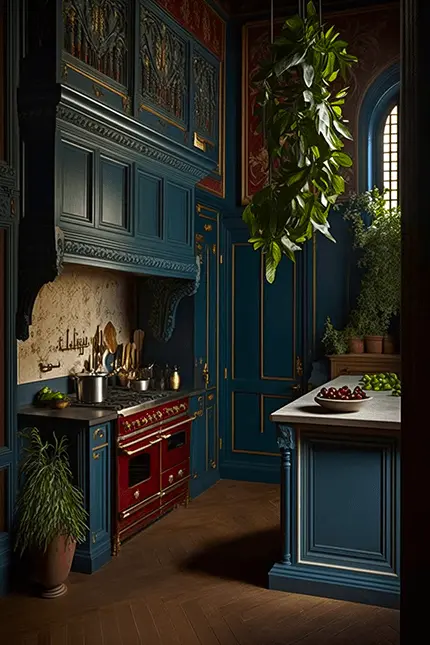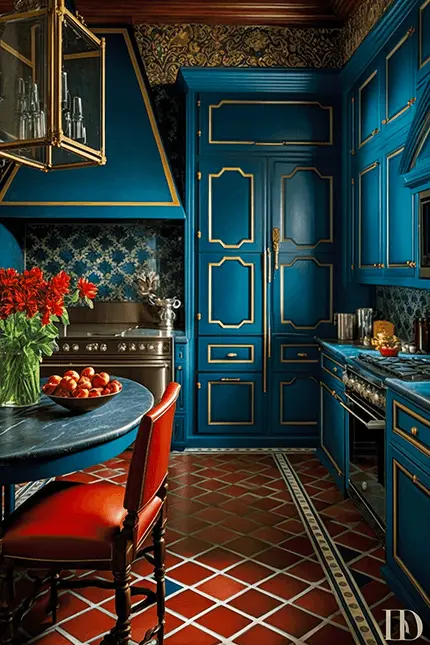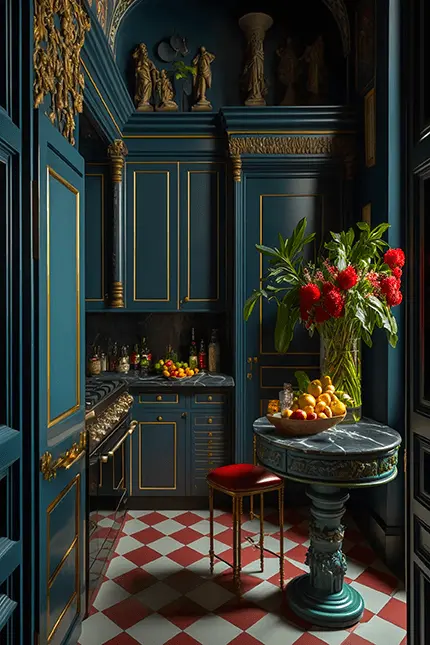 Together gold and teal symbolize a harmonious blend of material wealth and emotional balance, suggesting that prosperity and abundance go hand in hand with inner peace and well-being.
Gold's association with the divine and teal's connection to tranquility implies spiritual richness and inner calm.
Gold's symbolism of eternity and teal's connection to renewal and growth represent a balance between timeless virtue and the constant process of rejuvenation and personal development.
The combination symbolizes healing and abundance, where physical and emotional well-being are intertwined, achieving a sense of wholeness.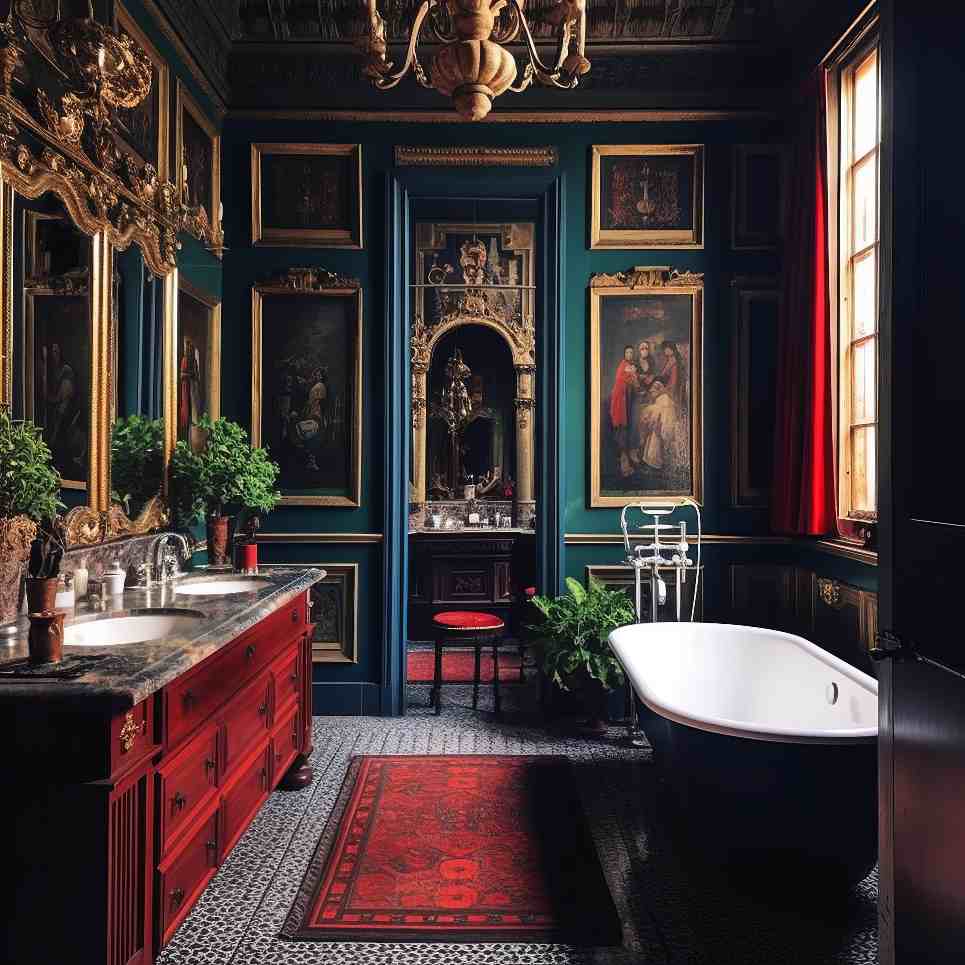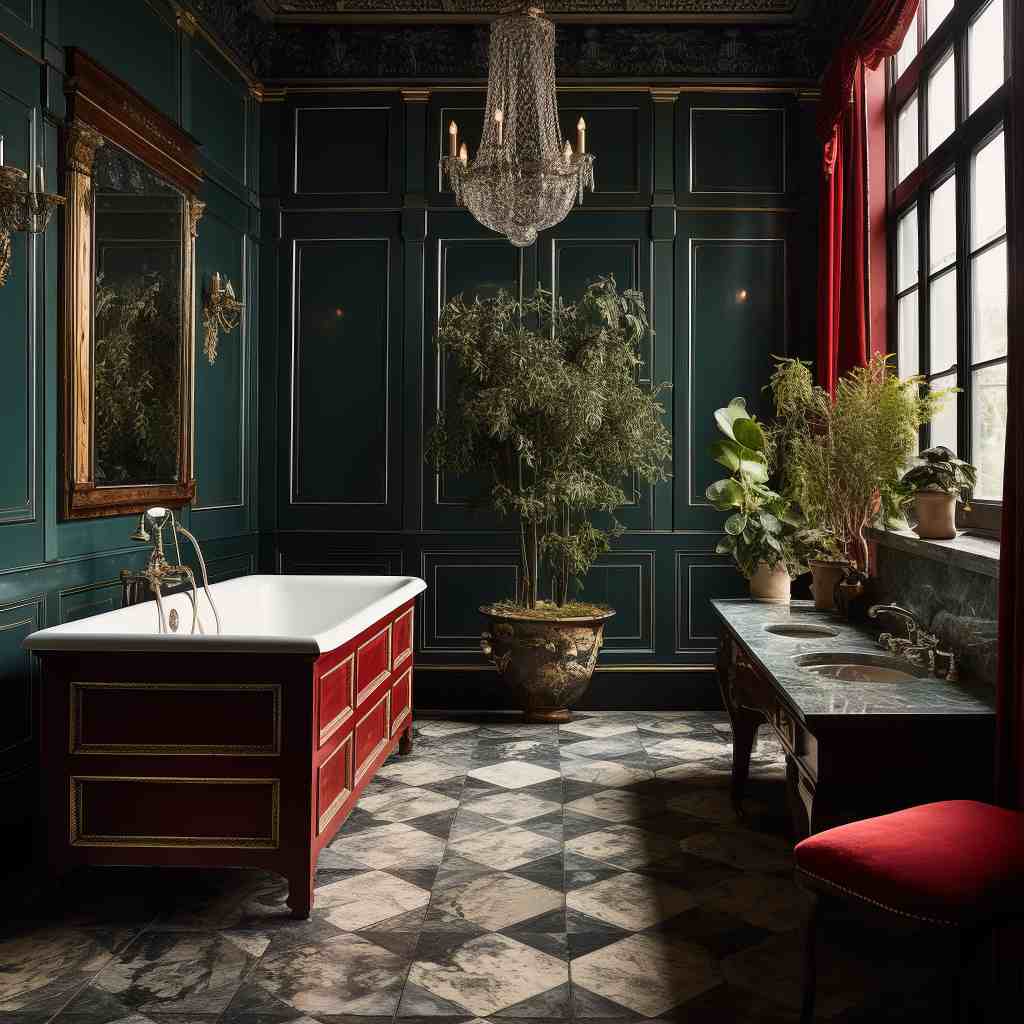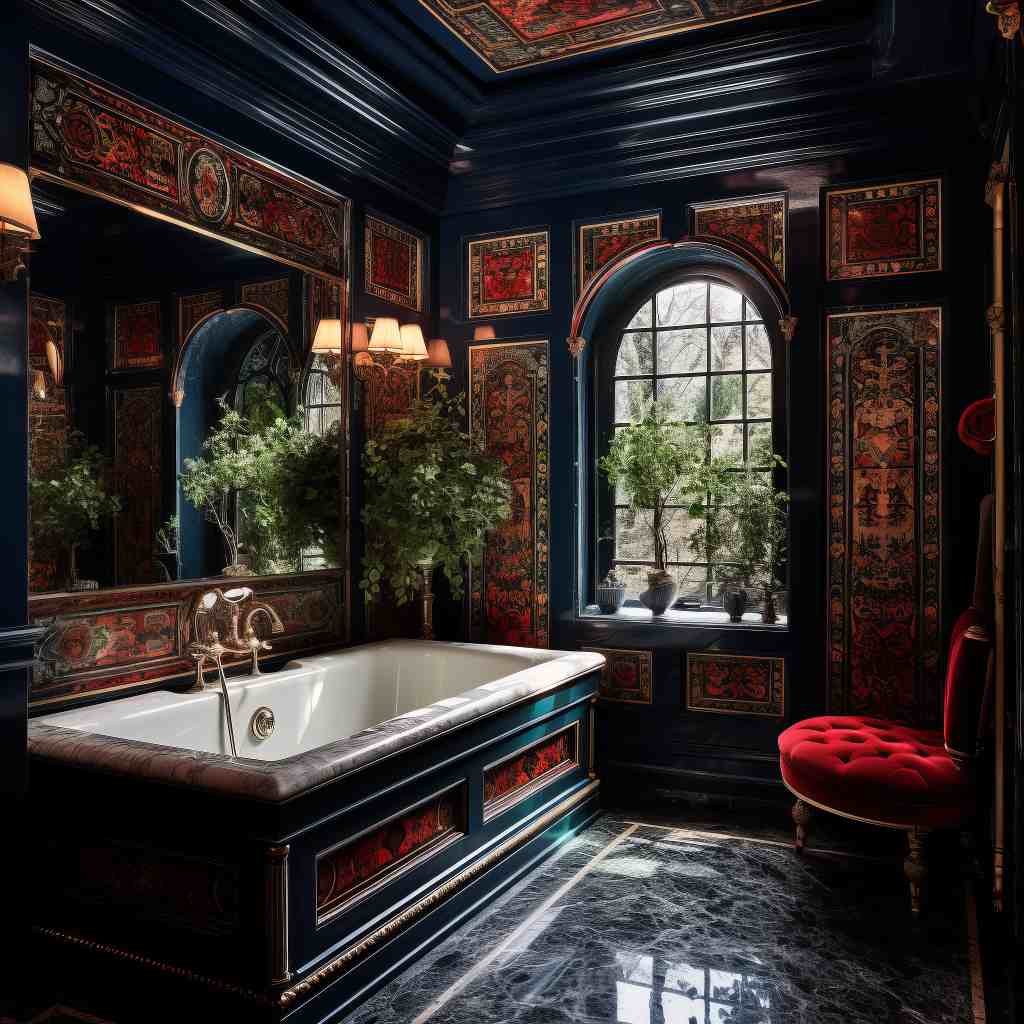 Maximalist Decor Throw Pillows
Hidden Meanings: Renaissance Fauna
The peculiar drawings of animals during medieval and Renaissance times, embody a world where art intertwined with symbolism, mythology, and religious beliefs.
Rather than accurately depicting nature, the visual representations of animals during these periods conveyed metaphorical meanings and hidden messages.
Portrayed in a stylized manner with exaggerated features and unconventional proportions, animals, such as birds, in their acquisition of hidden knowledge and exploration of the unknown became vessels of symbolic significance.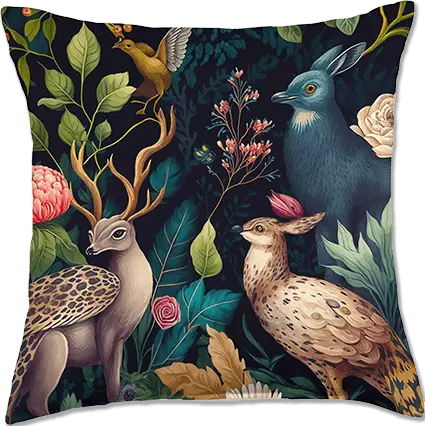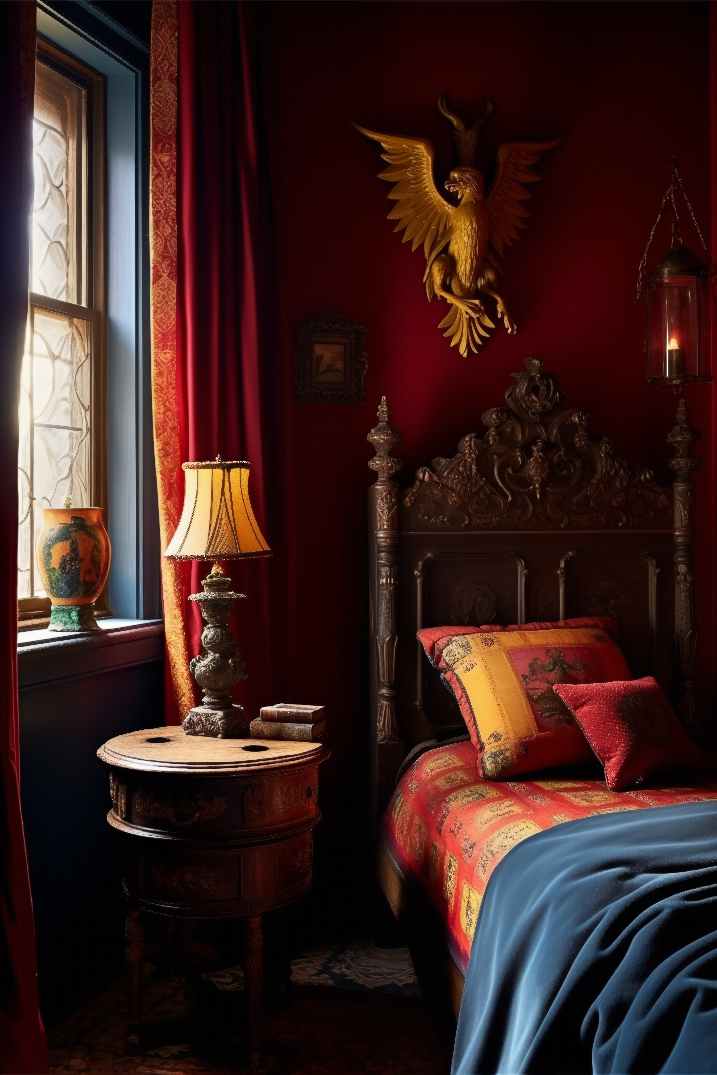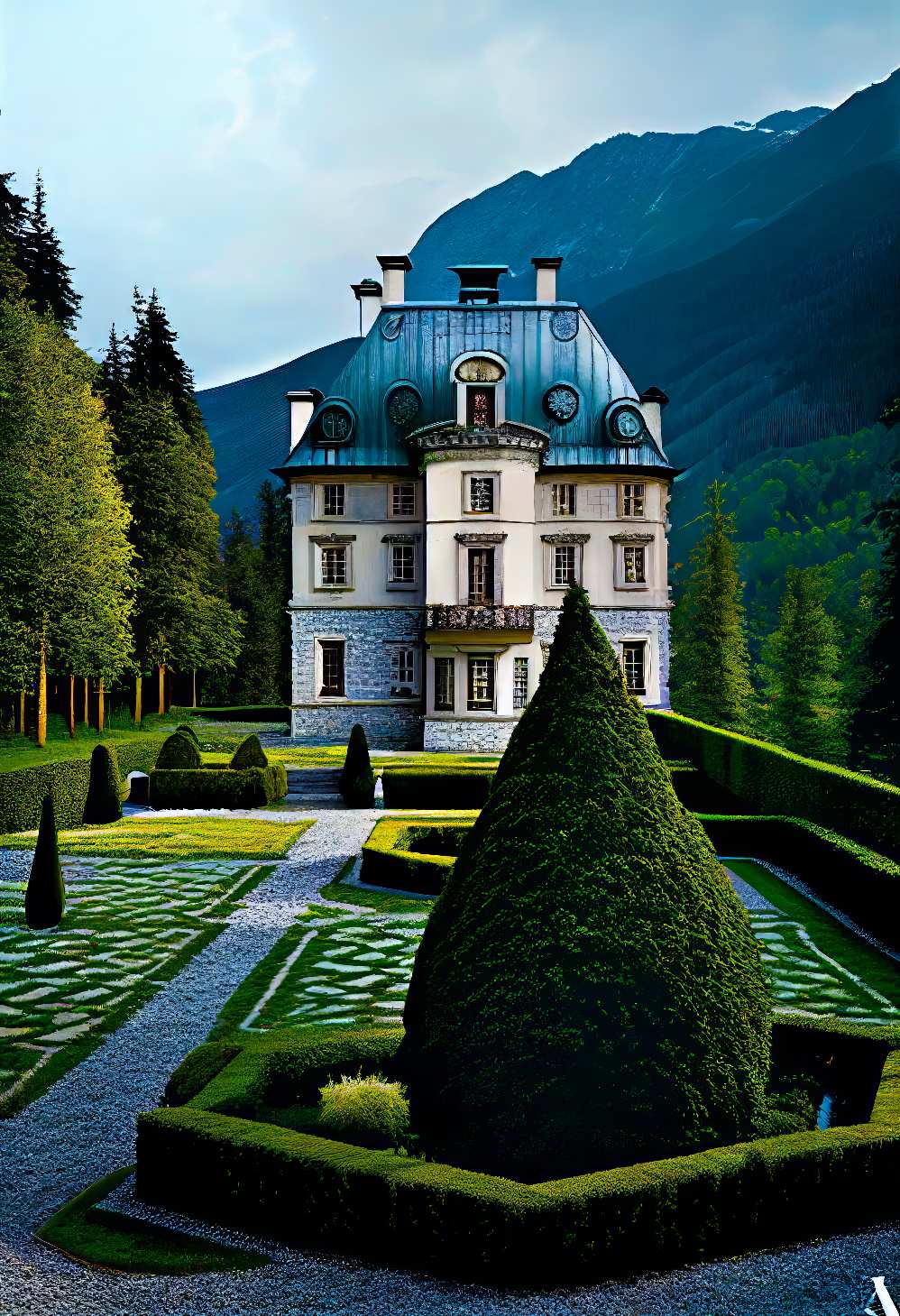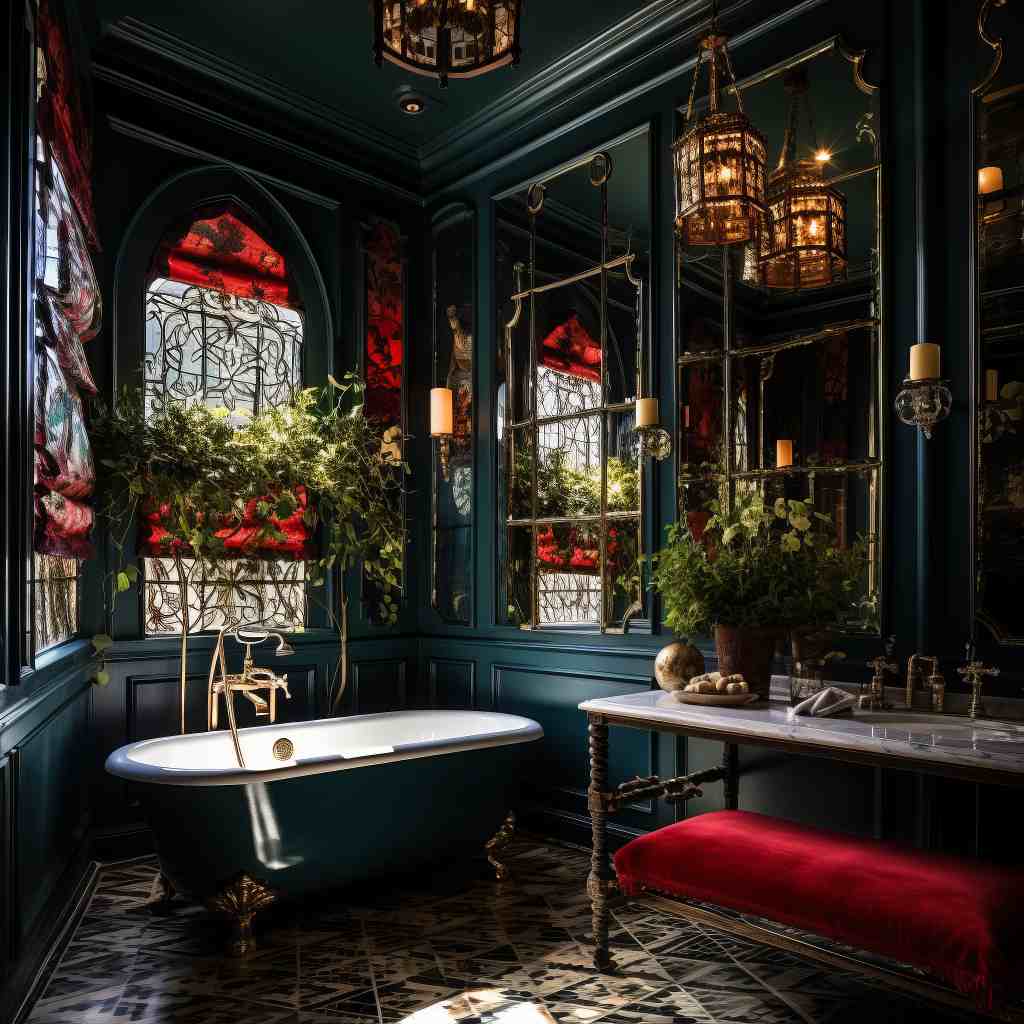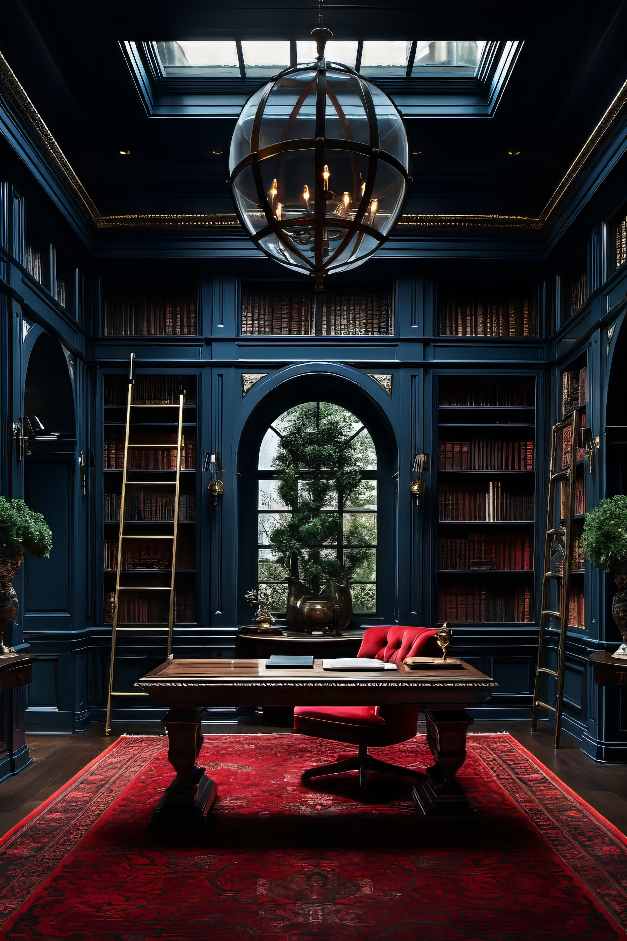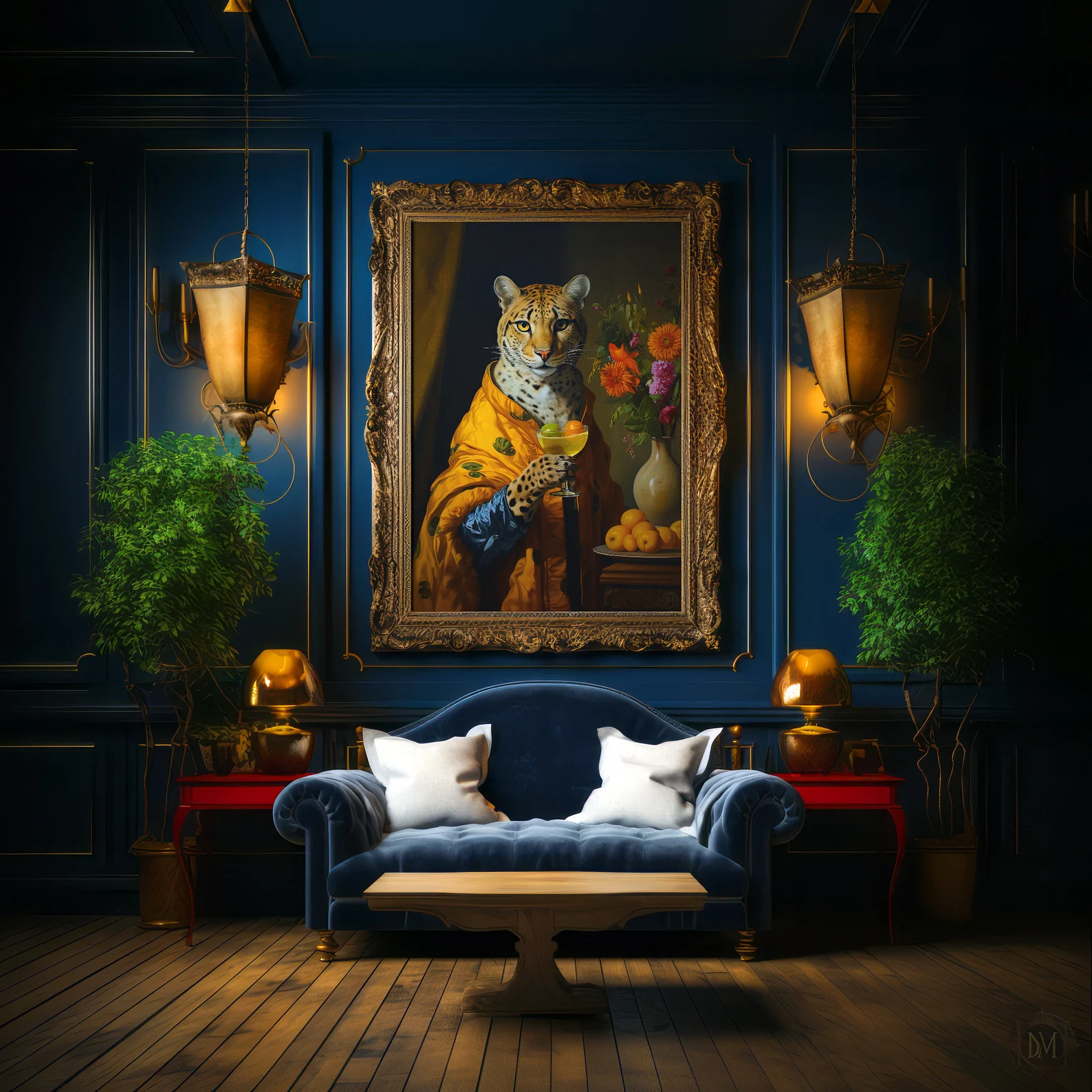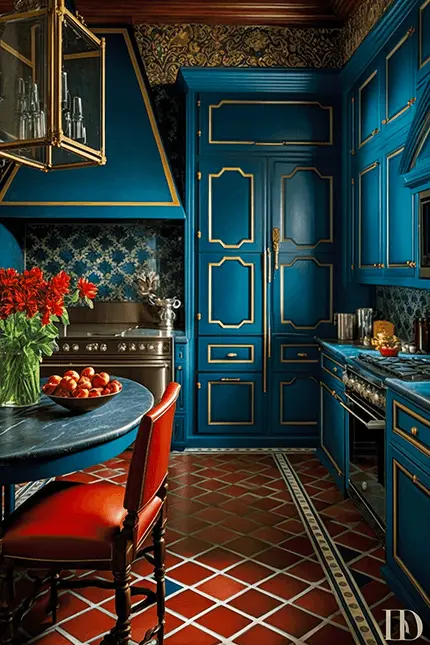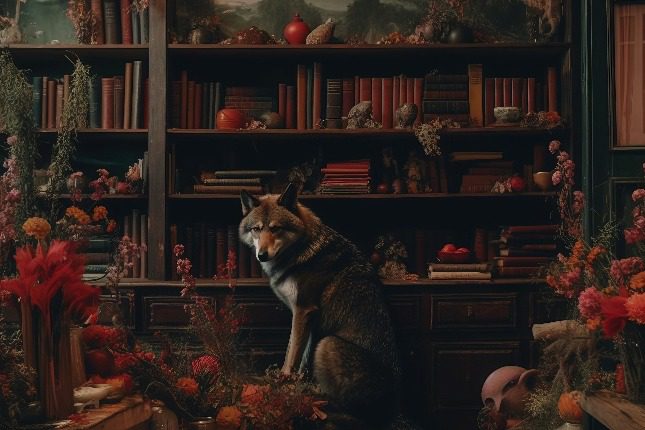 HISTORY, HOBBIES, HUMANITIES
Get lost in darkness aesthetics, where Preppy, Cottagecore charm, Old Money aristocracy and classical romantic elegance, meet gothic motifs and creative chaotic collegiate spirit.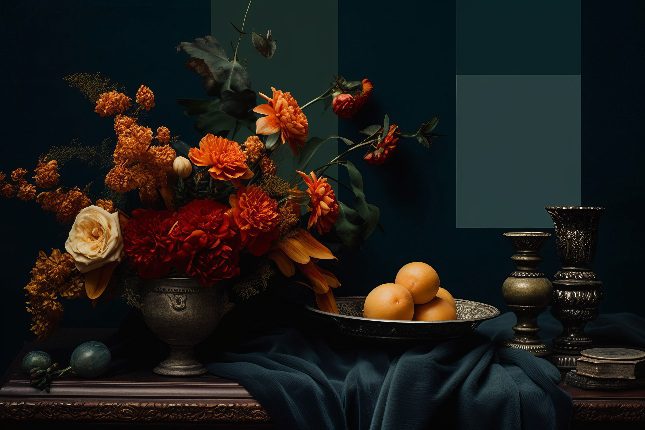 COLORS, PAINT HUES, HEX CODES
Dark Academia Color Palette​
Let nightfall navy, bold burgundy, and gloriously gothic green wrap you in mystery and scholarly allure as you embark on a quest for knowledge, symbolism and creative inspiration.
How To Dress Dark Academia
Dark Academia Entertainment