Dark Academia Bathroom Interior Design
Dark Academia bathrooms, arcane abodes of relaxing resplendence, captivate and mesmerize majestic minds with both their contents and design.
Gothic gateways to regal rebellion, dark academia bathrooms embody an unquenchable thirst for knowledge. Dark wood and gold accents, lit by warm toned lamps, art that stirs the scholarly, and plush towels in warm tones make up these bold bath chambers.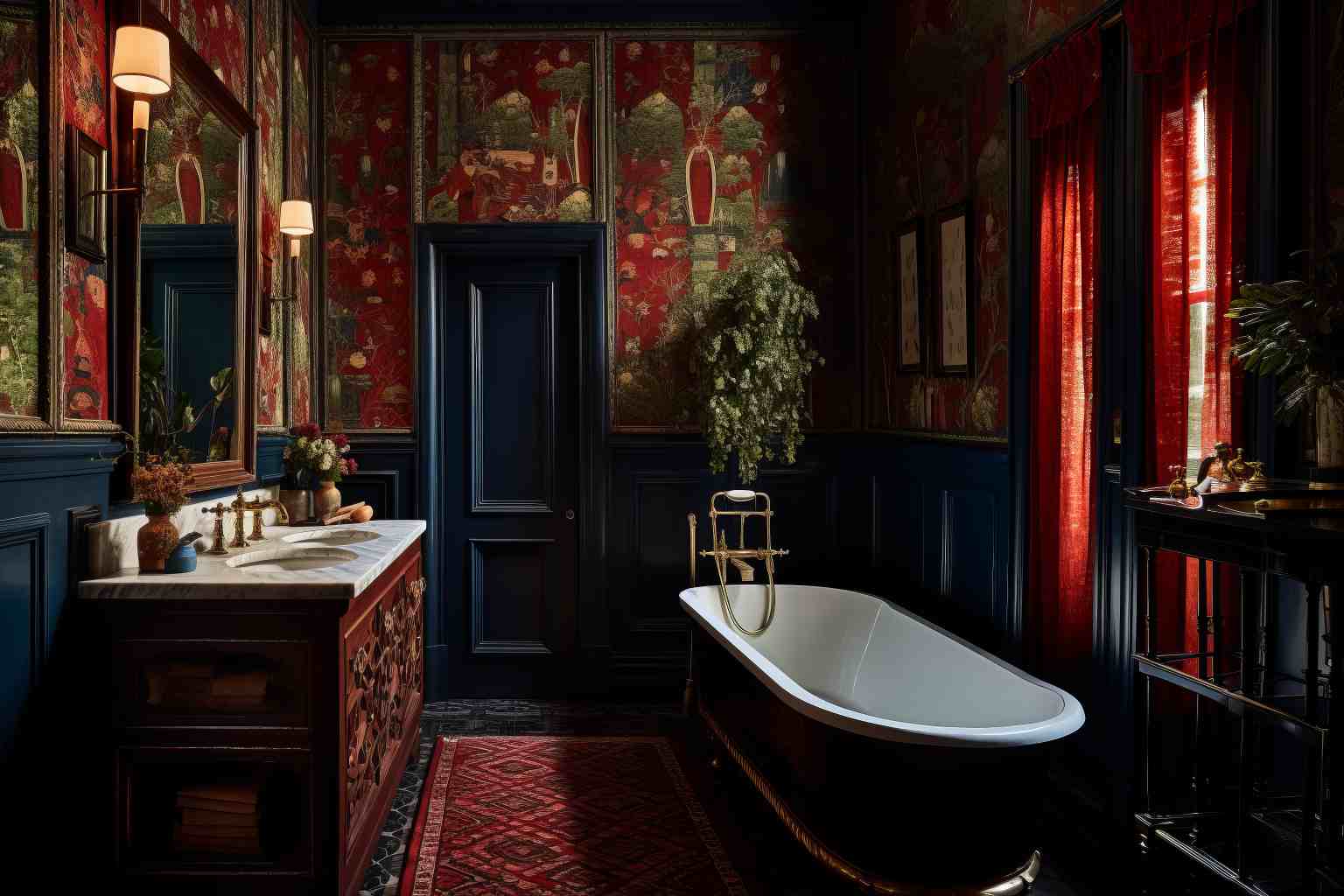 Fully embracing the moody, majestic, maximalism of the aesthetic, Dark Academia bathrooms elevate elements of Medieval architecture, Romanticized naturalist art, Baroque style design, and layers of didactic decor.
Achieving aesthetic darkness in your dark academia bathroom relies on logical, learned, lively layering and sexy strategic shadowing. Transcend tradition and elevate educated elegance with objects and decorations that tell the tale of you. Unlock the hidden novelties within the depths of your own curious mind and display them throughout the room.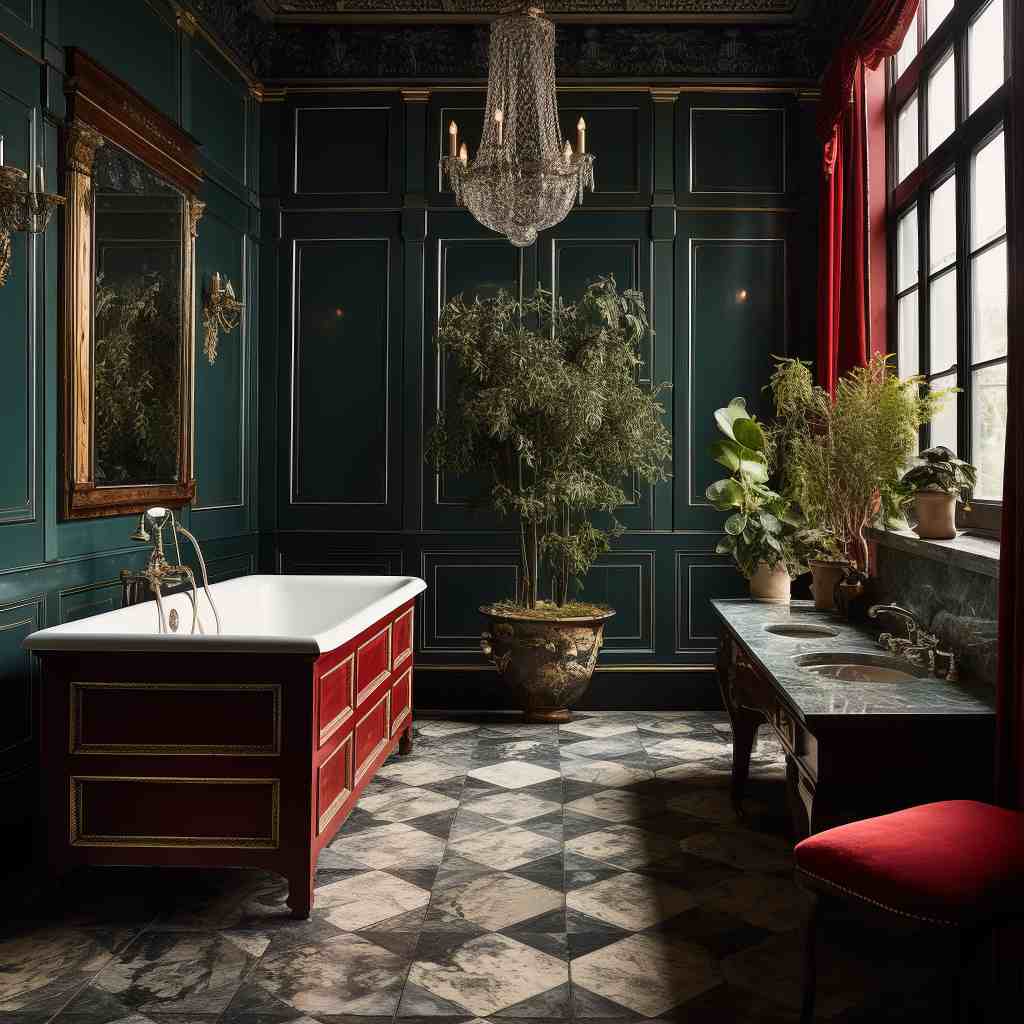 Enlightened Enclave Entertains Empowered Explorers Exquisitely Extracting Encyclopedic Erudition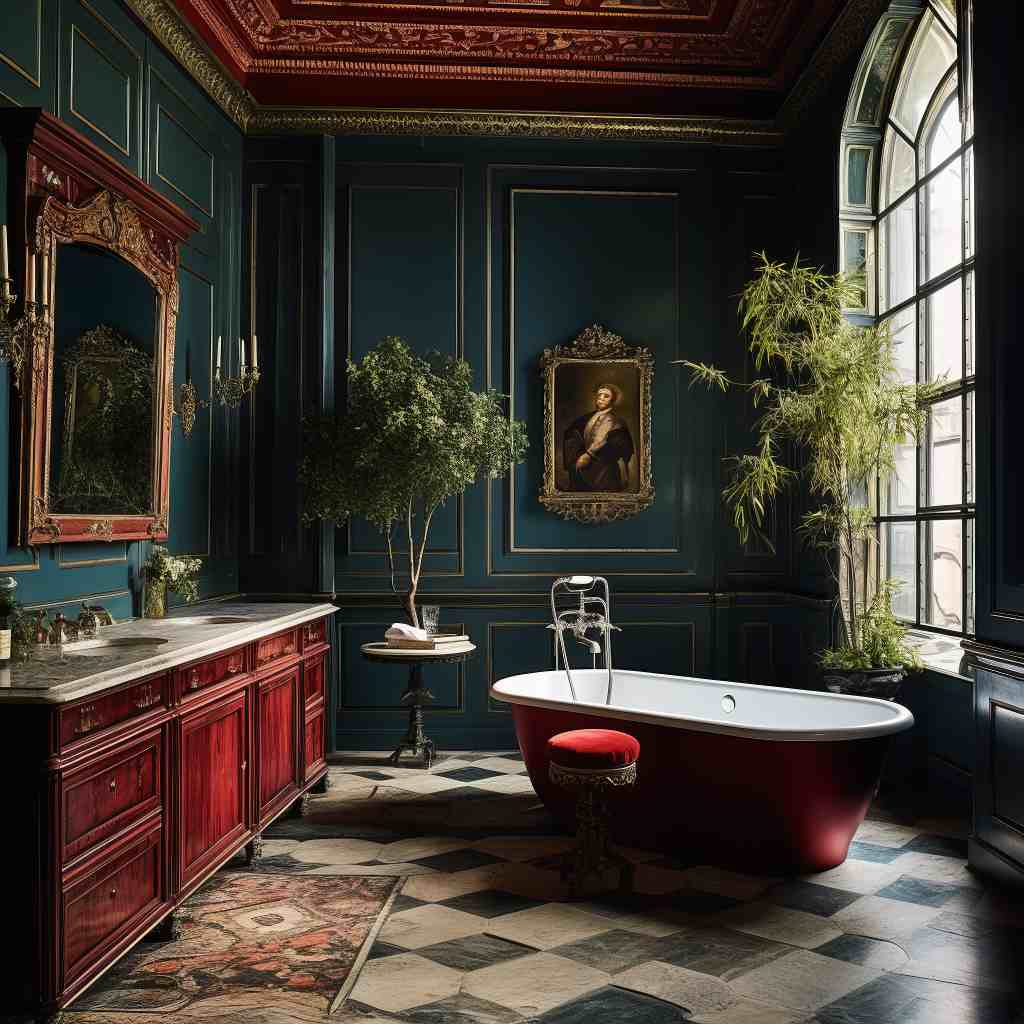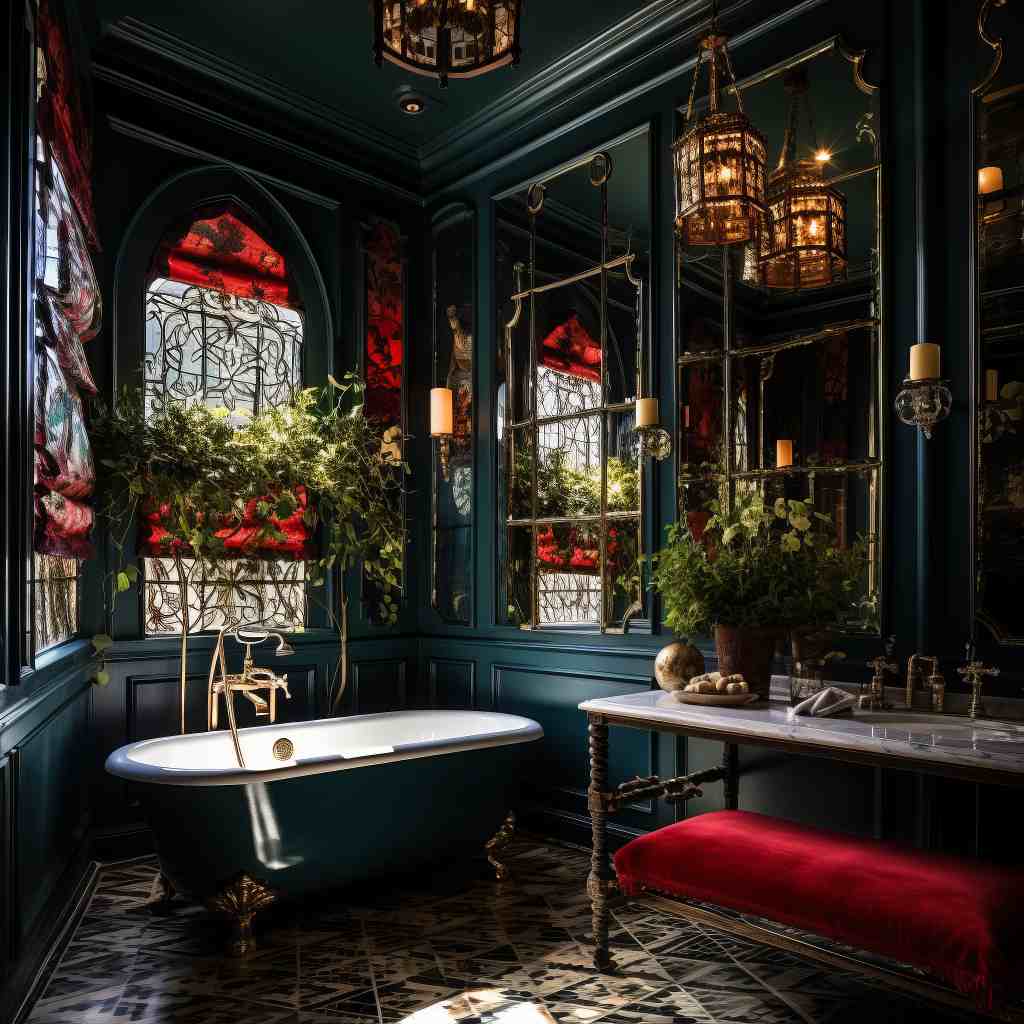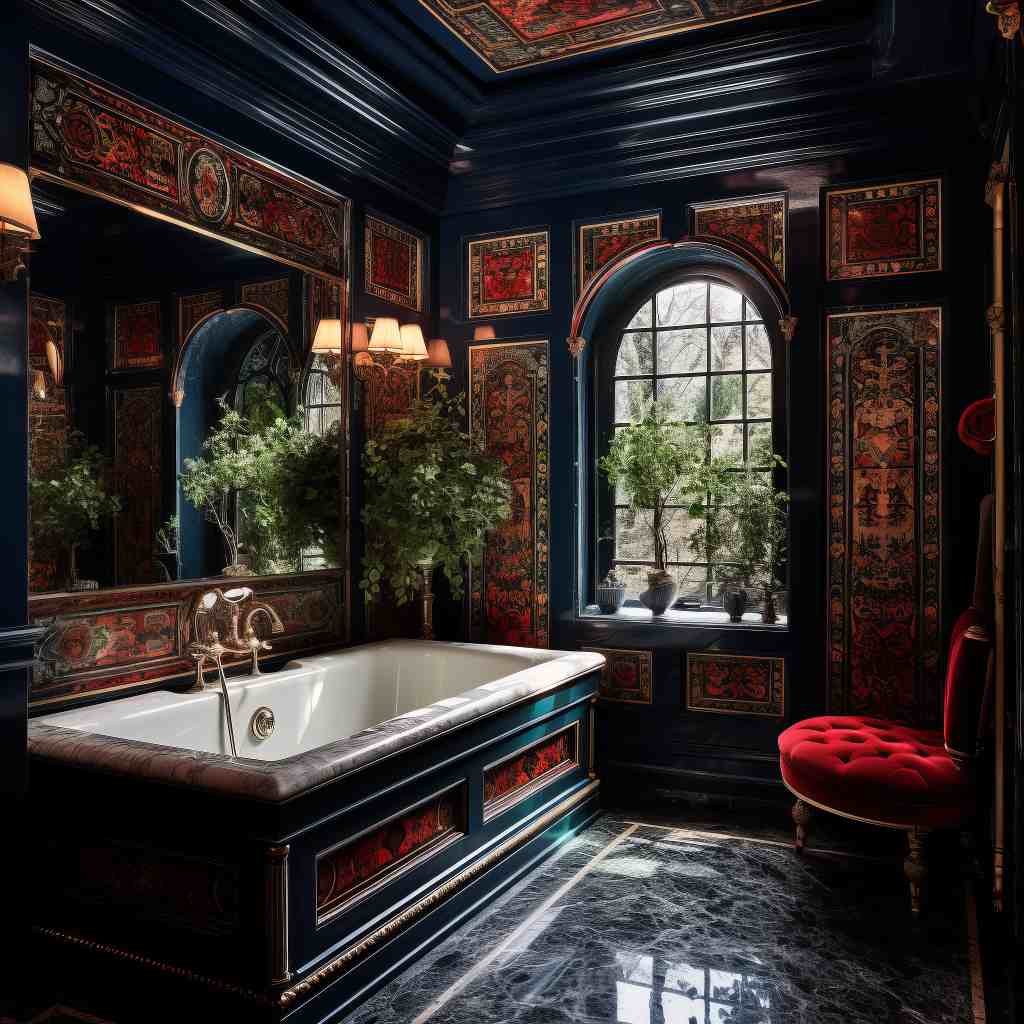 Embrace exemplary exceptionalism with dazzlingly daring displays of scholarly fervor in the form of old maps, ancient artifacts, scientific instruments, and symbolic carvings. 
BECKONING BOOKSHELVES MEET LUMINARY LIBRARIES
Dark Academia Bathroom Decor
Key Elements
The key elements of Dark Academia bathroom design include naturally vibrant color palettes, plants, libraries, and distinguished desk lamps that illuminate didactic decor.
Daring Decor
Plants, specimens, maps, and mysterious ancient scrolls hide within these rooms. Candle holders, wall sconces, and gaudy gold frames bring classical art, nature, and scientific oddities to life.
Gothic Architecture
Gothic architecture, with its pointed arches, ribbed vaults, and elaborate stone carvings of gargoyles and quatrefoils adds depth, texture, and an implicit focus on heavenly ascendance.
Medieval Motifs
Medieval art, characterized by intricate patterns, ornate details, and grand symbolism enhances wallpaper, murals, stenciling, stone, tile, plaster, textiles, art, stained glass, and more.
Dark Academia Bathroom Decor
Add gold accents, mirrors, mystical lighting and decadent drapery to coat your bathroom in luxurious aesthetic mystery.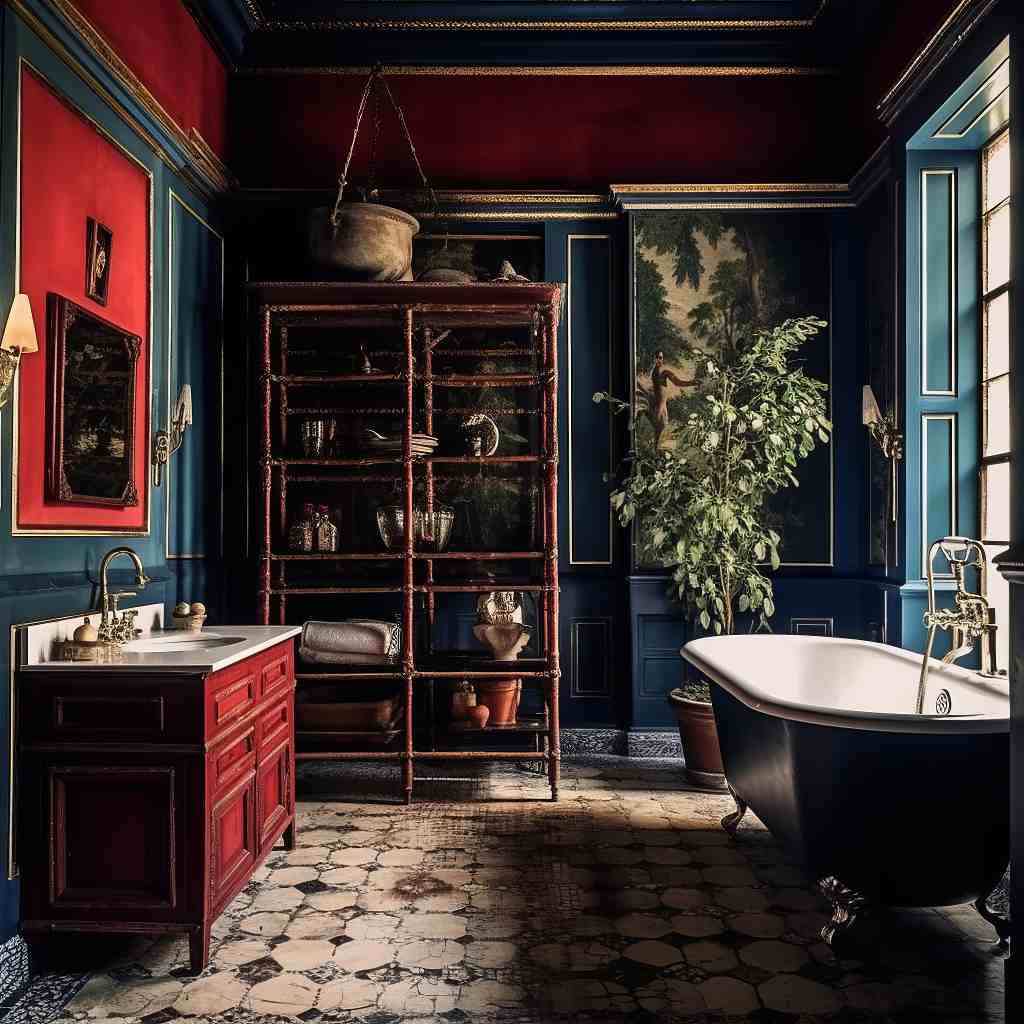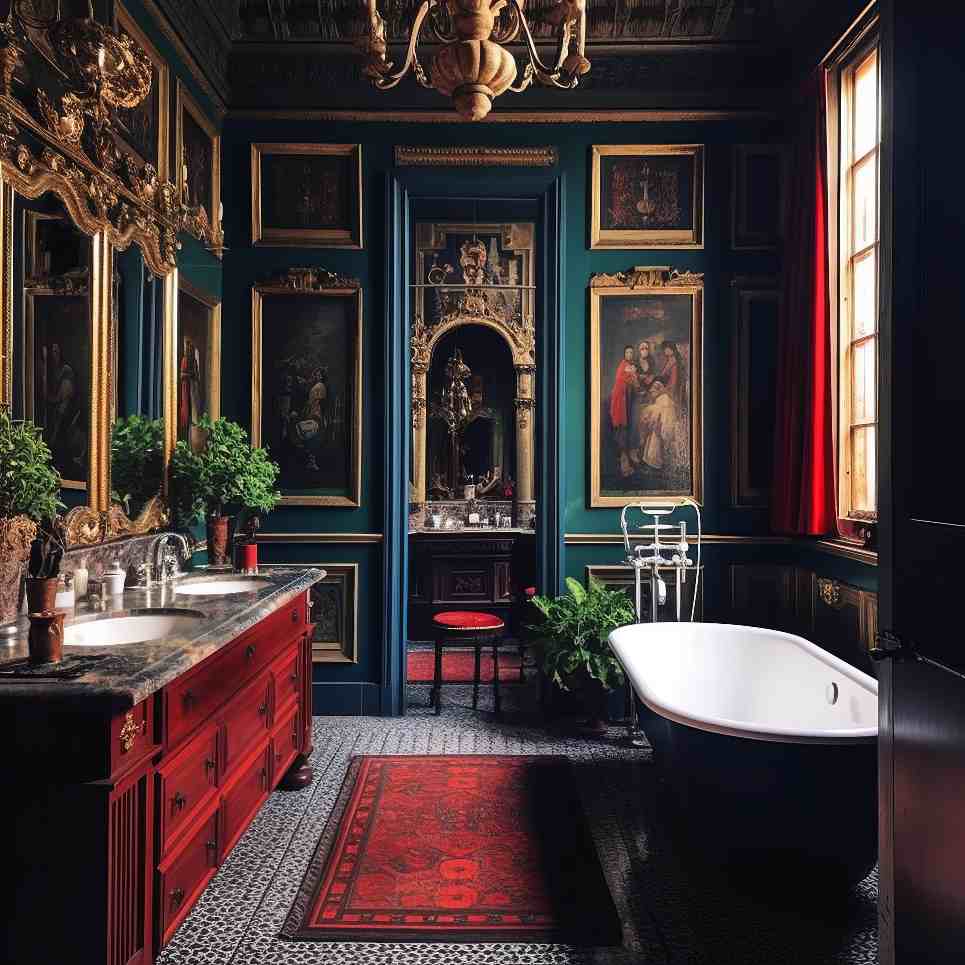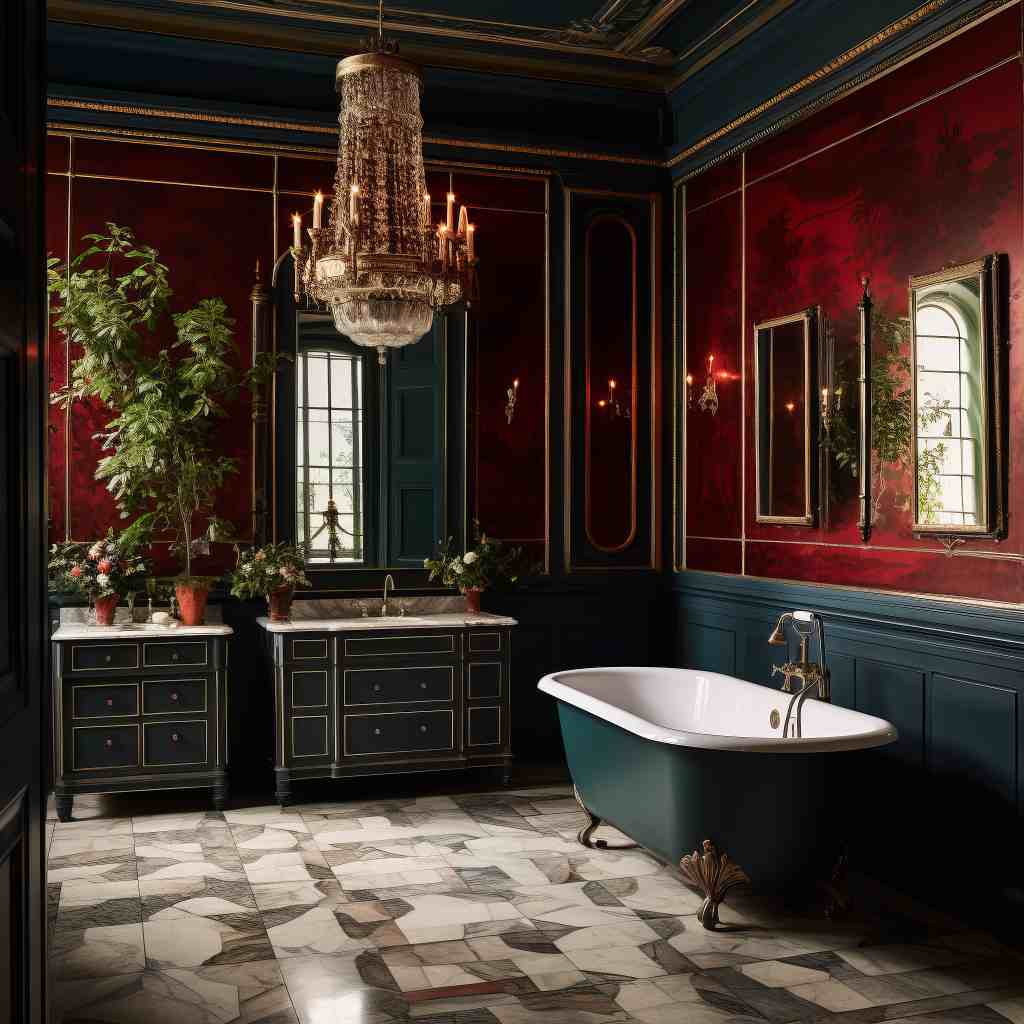 Dark Academia bathroom decor conveys muted maximalist mystery through a mix of rich and muted tones. Bathrooms feature regal blues and shades of burgundy that complement dark mahogany furniture..