FASHION, STYLE & ACCESSORIES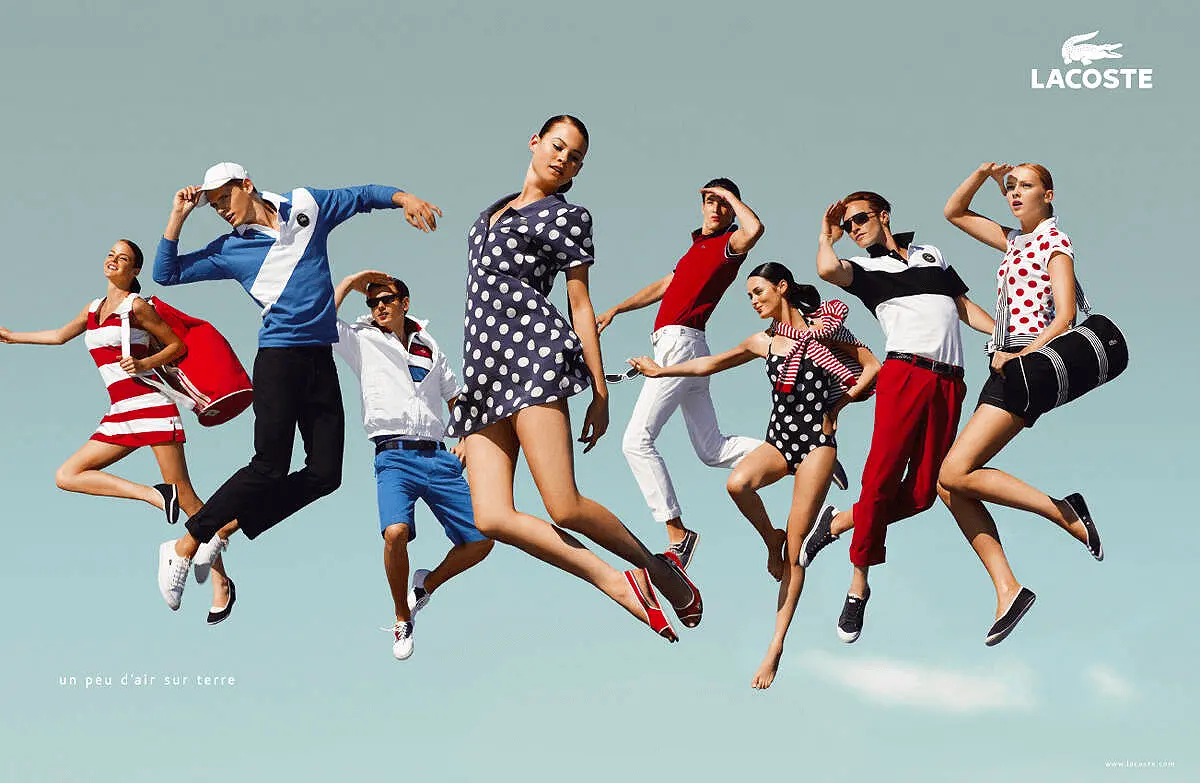 A complete history of the preppy aesthetic. Get the latest preppy fashion ideas, aesthetic wallpapers, and interior design tips. Plus, shop this seasons coolest items.
Though MC Hammer Pants are styled on 2,000-year-old Persian harem pants, MC Hammer doesn't want you calling his style by any other name.
Check out the wild colors, patterns, and extravagance of 80s fashion as you explore Disco, Orientalism, and more.
Light academia captures the romanticism of a bygone era. A preppy, classical Italian aesthetic with pastel colors, flowing skirts, and thin, see-through materials.
Get immersed in the preppy, mysterious, and classical Dark Academia fashion aesthetic and check out the edgier, vintage side of Ivy League style.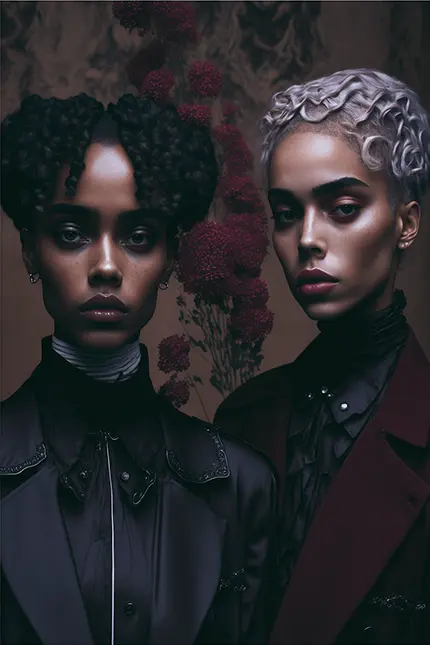 An aesthetic of classical education, tweed jackets, oxford shoes, and argyle sweaters, in darker colors such as black, navy, and forest green.
Take on the turn of the millennium with Y2K crop tops and low-rise ripped jeans. Then fly into Frutiger Aero and throw on a pair of velvet Juicy track pants for McBling aesthetic.
From ancient Egypt to your closet, the history of the modern dress spans thousands of years.
An asian-esque romanticized doll aesthetic that will let you get in touch with your frillier, frumpier self.
What does Y2K stand for and what were the coolest outfits at the turn of the millennium? These answers and more in our must read Y2K guide.
Get out your ripped jeans and grandpa sweaters friends, because our complete guide to 90s grunge will transform your style to these latest trends.
Ripped Jeans date all the way back to Greasers, the original anti-fashion "grunge" culture of the 1950s.
Take a trip from early 90s power dressing and grunge through hip-hop streetwear, 1995's Clueless preppy aesthetic, and into Y2K.
Elegance, purity, an ability to keep oneself clean – the white dress embodies all of that and more. Find your perfect style and learn why it's the must-have statement piece of every season.
Bask in ominous mystery marked by scholarly elegance. From scholarly tweed to high gothic necklines and romantic ruffles here are this year's top dark academia dress styles.
Born out of 1920s American Football uniforms, the crewneck sweatshirt has been a staple of modern fashion for decades and isn't going away anytime soon.
Bonnets, baskets, and oversized sun hats. Embrace a romanticized vision of a simpler, rural life with soft colors, floral patterns, ruffled details, vintage-inspired clothing, and natural fibers such as linen, silk, and cotton.
Juicy Couture tracksuits and gold chains on gold chains on, yes, gold chains. LAYER as many gold chains as possible. BLING is in.
America's prom tradition dates back to the mid-1800s. Check out prom fashions throughout the decades and 2023's top styles.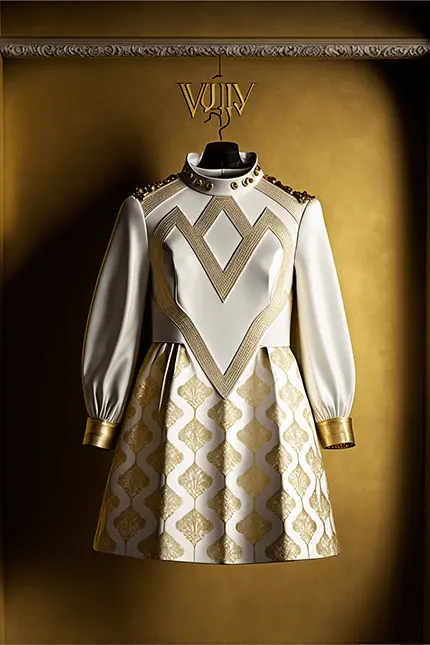 The white dress – a symbol of elegance, purity, and grace. From flowing maxi dresses to trendy mini dresses, lacy details to sleek lines, the white dress remains a timeless piece in every woman's wardrobe.
Fashion refers to the styles of clothing, accessories, and beauty products that are popular or fashionable at a particular time.
Fashion encompasses trends and aesthetic styles in dress, footwear, jewelry, cosmetics, hairstyles, and body proportions that are prevalent in a culture.
A form of self-expression and a way for people to show their individuality, social status, or cultural identity, fashion is ever-changing.
Aesthetic refers to a particular style or appearance that is pleasing to the senses.
In fashion, aesthetic refers to a specific look or vibe that is created through clothing, accessories, and grooming.
Different aesthetics includes specific color palettes, patterns, and shapes that define a certain mood or cultural movement.
The 1980s was a decade of bold and unforgettable fashion choices. From power suits to neon leggings, big hair to even bigger shoulder pads, the fashion of the 80s was a reflection of the era's excess and confidence.
It was a time when fashion was used to make a statement, to showcase individuality, and to express creativity. Whether you were into punk rock, new wave, or hip hop, there was a style for everyone in the 80s. Explore the most iconic and trend-setting looks of the 80s, and discover how they continue to influence fashion today.
The 1990s was a decade of major shifts in fashion. A time when grunge, hip-hop, and rave culture collided to create a melting pot of styles that influence fashion to this day. The 90s was an era that brought us iconic fashion staples such as slip dresses, combat boots, and oversized denim jackets. 
It was also the decade of the supermodel, with names like Cindy Crawford, Naomi Campbell, and Kate Moss dominating the fashion industry. Explore the trends that defined the decade, and discover how they continue to shape the fashion world today.
Light academia is a spin-off of the dark academia aesthetic that emphasizes a lighter, brighter, and more cheerful style. 
Inspired by classical education and academic pursuits, light academia emphasizes a more optimistic and hopeful aesthetic. It incorporates preppy elements such as pastel colors, stripes, and bold prints, as well as academic-inspired pieces like blazers, cardigans, and pleated skirts.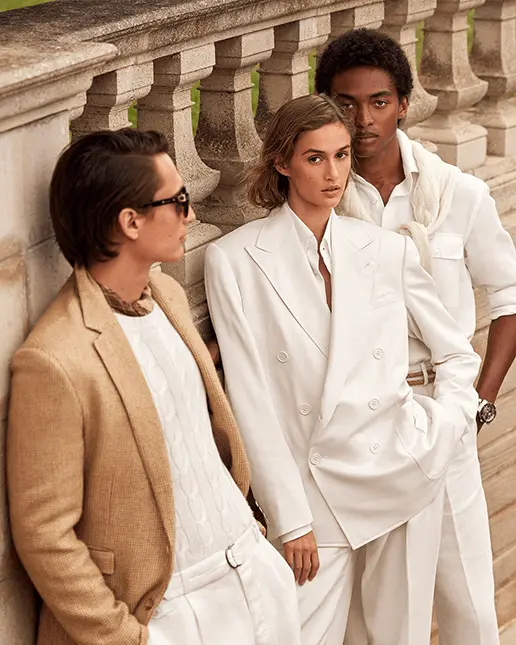 Check out Different Aesthetic Styles
HERE