Crewneck sweatshirt season is every season. The 2020s revival of graphic crewneck sweatshirts as "Oversized Sweatshirts" brought vintage crewnecks back as the statement items of the 90s Grunge style.
As 90s Grunge styles move through Y2K and into the mid-2000s Frutiger Aero and McBling aesthetics, oversized graphic crewneck sweatshirts will continue to dominate the fashion scene as essential pieces of Street, Sports, and Loungewear.
Men's crewneck sweatshirts were first created in the 1920s as athletic wear for football players during practice. These early sweatshirts were made of heavy cotton and had a loose, oversized fit, typical of what we might see today. The leisurewear fit and material made crewnecks cool, breathable, and comfortable for athletes to move in.
It wasn't until the 1930s, sweatshirts became popular as everyday casual wear. At this time, college students began to wear them as a way to show school spirit and as a symbol of their athletic affiliation.
The term "sweatshirt" was first coined in the 1950s, and the popularity of crewneck sweatshirts continued to grow throughout the following decades. Today, crewneck sweatshirts are a staple in every wardrobe and are available in almost every color, style, material, and pattern you can dream of.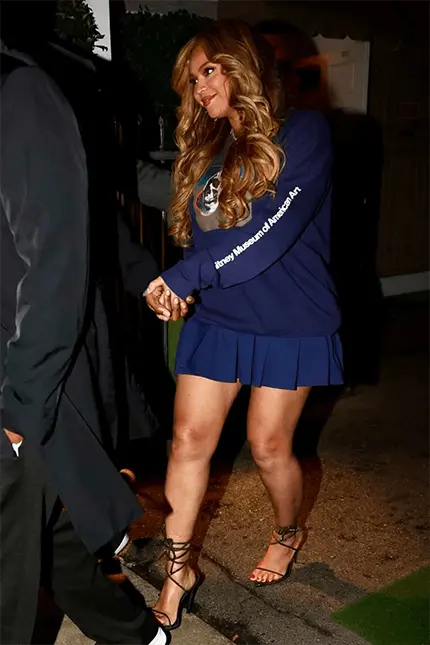 Oversized sweatshirts have been popular in various periods over the years. Here are a few examples:
1980s: Oversized sweatshirts were a staple of 1980s fashion, particularly among young people. This was the era of the "Flashdance" look, with oversized, off-the-shoulder sweatshirts paired with leggings or bike shorts.
1990s: Oversized sweatshirts continued to be popular in the 1990s, with many young people adopting the "grunge" style. Oversized sweatshirts were often worn with ripped jeans or shorts and combat boots.
2010s: In the 2010s, oversized sweatshirts experienced a resurgence in popularity, particularly among streetwear enthusiasts. This time around, oversized sweatshirts were often paired with joggers or leggings and sneakers.
2020s: Oversized sweatshirts continue to be a popular trend in the current decade, with many people embracing comfortable, oversized clothing styles as a result of spending more time at home during the COVID-19 pandemic.