Ripped jeans, the edgy anti-fashion denim pant of the ages, has been making a much needed comeback in the 2020s. From 1950s Greasers to 1990s Grung-era Seattle hipsters and Y2K pop stars, the intentional tears and slashes on ripped jeans have been making a fashion statement for decades.
Ripped jeans, which come in levels of distress from subtle frays to hanging holes, say "I'm too cool to care," and can be worn casually or dressed up for a night out.
Whether you're channeling your inner Britney Spears and pairing your ripped low-rise boyfriend jeans with crop tops or Rihanna with a crewneck sweatshirt, there's a ripped jean outfit out there waiting just for you.
Though ripped jeans, a symbol of counterculture and rebellion, have been around since the 50s, they became particularly popular in the 1980s.
In the 1950s, young people started to wear denim as a form of rebellion against the mainstream, and some individuals would intentionally fray or rip their jeans to give them a more worn-in and authentic look.
This trend was particularly popular among the greaser subculture, which was associated with motorcycles and rock and roll music.
Ripped jeans were not a popular fashion trend in the 1960s, and it wasn't until the late 1970s and early 1980s that they became a mainstream fashion statement.
Distressed denim began as a trend in the 1970s with ripped bell-bottom jeans, flares, and wide-leg pants, which were often worn with platform shoes or Chuck Taylor's (the OG name for Converse Sneakers when they came out in the 70s). 1970s hippies often personalized their denim by adding flower patches or peace embroidery.
The ripped and torn jeans look became more prevalent in the 1980s with the rise of punk and new wave music scenes.
The punk rock and new wave music scenes were influential and distressed denim was often worn as a form of rebellion and self-expression. The trend started with punk rock musicians, who would deliberately rip and distress their clothing to make a statement against mainstream fashion. As the trend caught on, ripped jeans became a symbol of youth culture and an expression of individuality. This style was popular among both men and women and has continued to be a fashion staple in various forms throughout the years.
Ripped jeans continued to be popular in the 1990s Grunge culture, Y2K, and early 2000s, through the McBling aesthetic. Throughout history, they took on different variations depending on the subculture and fashion trends of the time.
In the early 1990s, ripped jeans were often worn as part of grunge fashion, which was associated with the alternative rock music scene. The look was characterized by oversized flannel shirts, ripped jeans, and combat boots, and was popularized by bands such as Nirvana, Pearl Jam, and Soundgarden. The ripped jeans of this era were often more casual and distressed, with larger holes and frayed edges.
As the 2000s progressed, ripped jeans continued to be popular, but the style evolved to become more refined and sophisticated. Instead of the grungy, punk-inspired look of the 1990s, ripped jeans were often paired with more tailored and polished pieces, such as blazers and high heels. The holes became smaller and more strategically placed, with the denim itself becoming of higher quality.
In recent years, ripped jeans have re-emerged. In 2023, they can be found in styles from mom jeans and flares to skinny and boyfriend jeans as well as everything in between. Some ripped jeans have large, frayed holes, while others have smaller, more subtle rips. The placement of the rips can vary, from the knees to the thighs to the ankles.
Blacked ripped jeans emerged with punk fashion in the 1980s and gained popularity during the Grunge scene of the early 1990s when bands like Nirvana, Pearl Jam, and Soundgarden gained widespread attention.
Black ripped jeans stayed popular through Y2K and became a staple of Emo fashion in the 2000s, when they were typically paired with studded belts and edgy band t-shirts. 
Punk fashion of the 1980s had a DIY, anti-establishment attitude that rejected mainstream fashion trends. Punks often wore ripped, torn, and distressed clothing adorned with patches, studs, and safety pins.
Black ripped jeans were a key component of the 1980s Punk fashion scene. Punks would often take a razor blade to a pair of jeans and intentionally rip, slit, and tear the denim, creating a distressed, rebellious look. Black was a popular color for ripped jeans, although punks would also wear jeans in other colors, such as red or blue.
The placement of the rips on the jeans was key. Punks liked ripped knees, thighs, and back pockets, for a worn and rugged appearance. 
While punk fashion in the 1980s was often associated with a "no rules" mentality, there were certain elements that were considered essential to the punk look. In addition to ripped jeans, punks wore studded belts, leather jackets, and band t-shirts.
The punk fashion of the 1980s continues to influence alternative fashion today and black ripped jeans remain a popular item in punk and other alternative subcultures.
Ripped jeans can be dressed up or down and paired with any top from crewneck sweatshirts and Y2K crop tops to silk blouses and cashmere sweaters. Shoe options range from flip flops and sneakers to high heels and preppy boat shoes to create different looks.
Ripped jeans can fall under a few different aesthetics including:
Grunge: Ripped jeans are often associated with the grunge fashion style, which emerged in the early 1990s and is characterized by a dark, edgy, and anti-establishment aesthetic.
Streetwear: Ripped jeans have also become a staple in streetwear fashion, which combines elements of hip-hop, punk, and skate culture.
Boho Chic: Ripped jeans can also be incorporated into a bohemian or boho-chic style, which is characterized by flowy, earthy, and eclectic clothing.
Knee Slashes: Ripped jeans that have tears on the knees, creating a distressed look.
Frayed Hem: Jeans with a raw and frayed hem, usually at the bottom of the legs.
Step Hem: Jeans with a stepped or angled hem that is cut in a unique way to create a unique look.
Distressed Denim: Jeans that have been treated to look like they have been worn for a long time, often with holes, tears, and fraying.
Cropped Ripped Jeans: Ripped jeans that are shorter in length and often show a bit of skin, typically worn with high-top sneakers or ankle boots.
Sustainable & Customizable
Ripped jeans are a sustainable fashion choice, as they extend the life of an otherwise worn-out or damaged pair of jeans. Try DIY ripping your old jeans by cutting and distressing their knees, thighs, and back to your desired level of wear.
All your most pertinent questions about ripped jeans answered.
Yes, ripped jeans were very popular in the 90s, particularly in the grunge and punk subcultures. Associated with rebellion and non-conformity, the ripped and distressed denim look was an edgy fashion statement worn by celebrities, musicians, and everyone cool.
There are several types of rips or tears that can be found on jeans, including:
Knee Rips: This type of rip is typically found just above or below the knee and can vary in size from small holes to larger tears.
Thigh Rips: Thigh rips are less common than knee rips but can also be found on ripped jeans. They are usually larger in size and may extend from the hip down to the knee.
Frayed Hems: Frayed hems are another common feature of ripped jeans. This type of rip occurs at the bottom of the jeans and creates a frayed, uneven edge.
Shredded Jeans: Shredded jeans have multiple small rips and tears throughout the fabric, creating a more distressed and grungy look.
Butt Rips: This type of rip can be found on the back of the jeans, typically just above the back pocket.
Pocket Rips: Pocket rips occur when the fabric around the pocket is torn or frayed, giving the jeans a more worn-in look.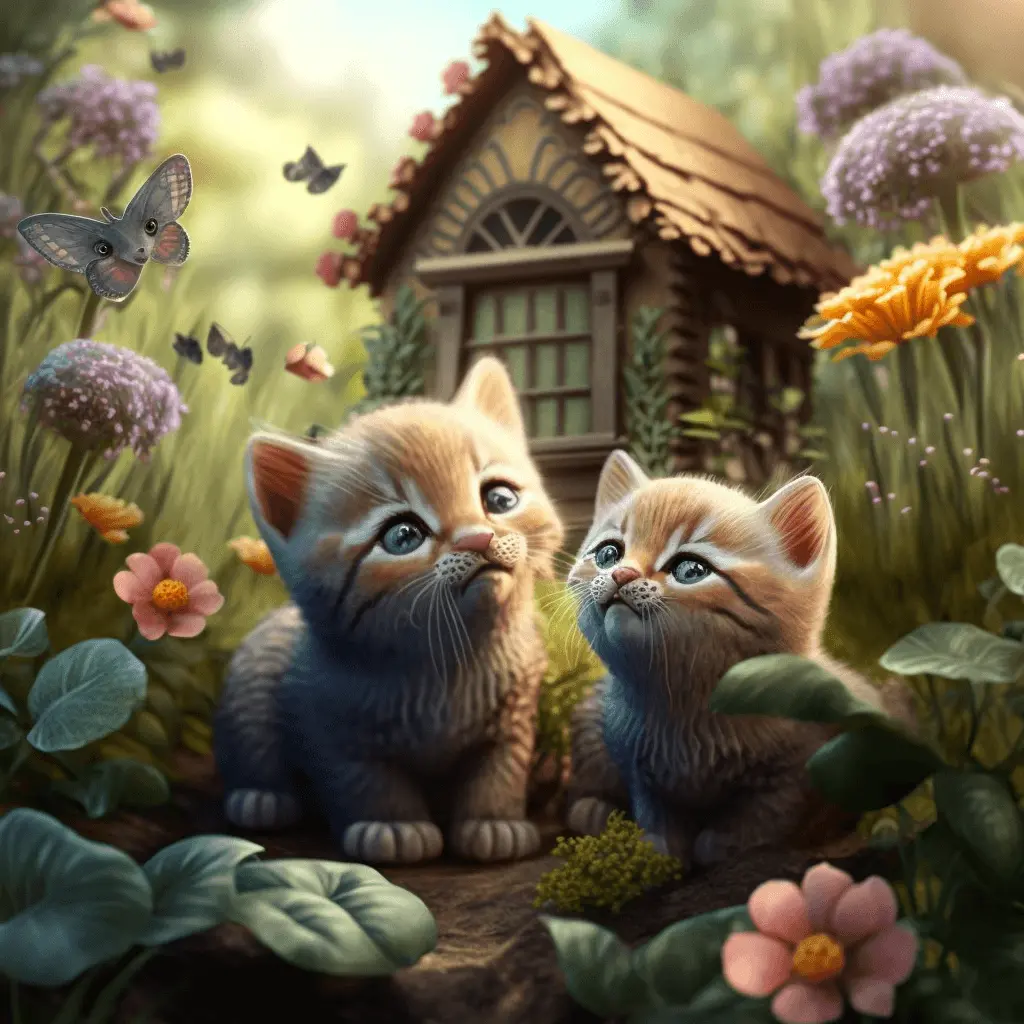 Cottagecore
Cottagecore is an idealized romantic aesthetic inspired by rural life, a connection to nature, nostalgia, and home cooked meals with friends. Read More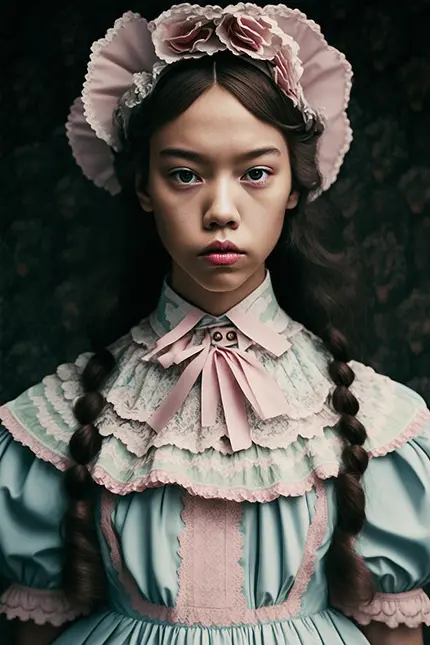 Lolita Aesthetic
Lolita aesthetic is a style which includes Lolita dresses originated in Japan and has since become popular worldwide. Read More
Interested in chatting about content or something else?