MC Hammer Pants​
MC Hammer pants are baggy pants with a sagging crotch that gather at the ankles or below the knee – a cut that creates the distinctive ballon-like shape, for which MC Hammer pants are known.
The loose-fitting MC Hammer Pants, with their wide leg and plenty of room in the seat and thighs, were not an original idea, however. In fact, the Hammer Pant style dates back over 2,000 years to the harem pants of the Ottoman Empire.
Compared to previous styles, the voluminous Hammer pants were mainly unique in their flamboyant shininess, which was achieved using new and non-natural fabrics like nylon and polyester.
Although the rap and hip hop artist MC Hammer popularized the Hammer pants in the early 1990s after the release of "U Can't Touch This," a song he co-wrote produced, and performed with Rick James and Alonzo Miller, many other artists and icons embraced the trend.
In the 90s Hammer pants were high-energy hip-hop streetwear statement pieces and remained popular for several years. However, as the decade progressed toward Y2K, new streetwear and hip-hop cuts replaced them.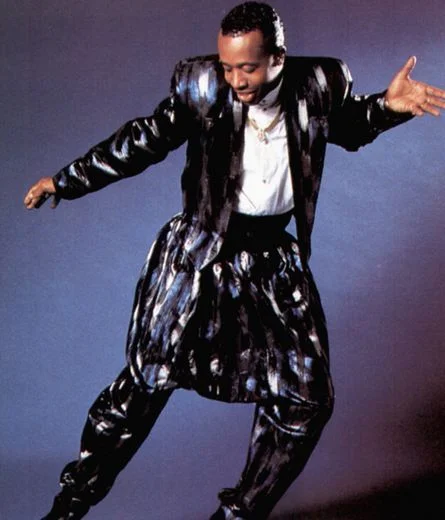 90s Hip Hop Fashion
MC Hammer pants, which, according to a 2016 interview with Racked, MC Hammer does not want you to call parachute pants, were a major part of the early hip-hop fashion trend that emerged in the late 80s and early 90s. Breezy and billowy, the droopy crotch and tapered ankles of MC Hammer's distinct flashy trousers inspired many fashion designers and fellow artists.
MC Hammer, whose real name is Stanley Kirk Burrell, began his music career in the late 1980s. He released his first album, "Feel My Power," in 1987 and quickly gained popularity with his unique blend of rap, funk, and pop music.
MC Hammer's breakthrough came with the release of his third album, "Please Hammer, Don't Hurt 'Em'," in 1990. The album was a commercial success and spawned several hit singles, including "U Can't Touch This" and "Pray." It was also the first hip-hop album to be certified diamond, selling over 10 million copies in the United States alone.
MC Hammer's distinctive style, which included flashy clothing, colorful music videos, and high-energy live performances, made him one of the most popular and influential musicians of the late 1980s and early 1990s.
He continued to release music throughout the 90s and remains a prominent figure in the world of hip-hop and pop culture. Often worn with coordinating tops, such as brightly colored t-shirts or oversized jackets, Hammer pants became synonymous with the flamboyant and energetic style of MC Hammer as well as other popular hip-hop artists of the time.
Like MC Hammer Pants, hip-hop, or streetwear, fashion is characterized by artsy, loose-fitting, comfortable clothing made from bold, bright, and often shiny fabrics. Other elements of the hip-hop fashion trend included oversized t-shirts, athletic wear, such as tracksuits and sneakers, and oversized gold or platinum jewelry. MC Hammer pants, with their loose fit and shiny fabric, were a key part of this style in the early 90s and have remained popular in various forms through today.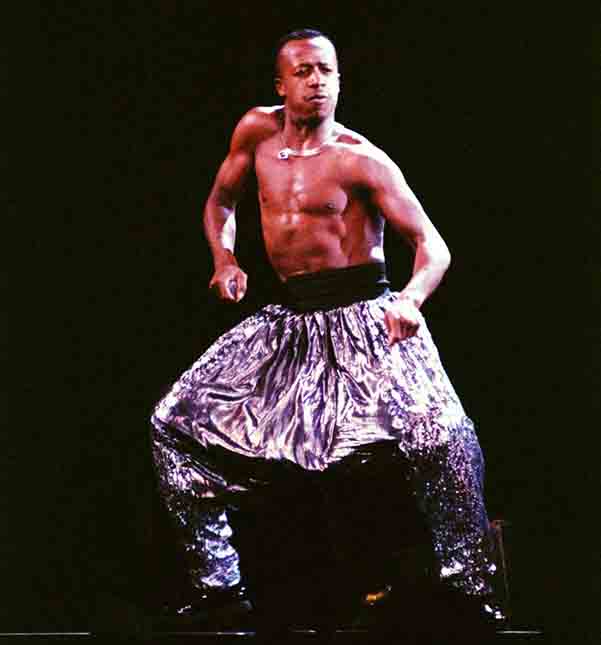 Hammer Pants Throughout History
Hammer Pants, parachute pants, or harem pants, also known as harem trousers, genie pants, or bloomers, are a style of loose-fitting, baggy pants that gather at the ankle or below the knee. The style has been worn in various forms throughout history, particularly in the Middle East and South Asia.
The origins of harem pants can be traced back to ancient Persia, where they were worn by both men and women. They were also commonly worn by women in the Ottoman Empire (a.k.a. modern-day Turkey) and were part of the traditional dress of female dancers in Egypt.
In the Western world, harem pants became popular during the mid-19th century as part of the "dress reform" movement, which aimed to make women's clothing more practical and comfortable.
In the mid-1800s (19th century) when New York socialite Elizabeth Miller traveled to Switzerland, she discovered that female patients at Swiss sanitoriums wore shortened dresses over genie-style harem pants that allowed for comfort and freedom of movement. Upon her return, she spread the word, and fashion magazines quickly picked up the call.
These new trousers were a far cry from the Victorian fashion of the era, which restrained women's bodies with bodices, corsets, and tight belts. Soon, activists like Amelia Bloomer – editor of The Lily, America's first for women by women newspaper – heralded "freedom of dress" encouraging women to drop pant styles that bound the legs. During Bloom's time, harem pants became known as "Bloomers" and were often worn as part of a "bloomer costume" which consisted of a knee-length dress over the pants, along with a jacket or vest.
However, the bloomers never fully caught on as they became controversial and were widely criticized by conservatives and traditionalists who believed they were immodest and unbecoming of women. Although feminist activists continued to wear them, bloomers were mostly abandoned by women in favor of more conventional clothing until about 1911, when designer Paul Poiret, America's "King of Fashion" brought them back to the forefront.
Harem pants or pantaloons, thus once again became popular in the 20th century as part of the "Orientalist" fashion trend to which Paul Poiret subscribed and which drew inspiration from Middle Eastern and Asian styles.
The Orientalist fashion trend in the early 20th century was part of a larger cultural movement known as Orientalism, which romanticized and exoticized the Middle East and Asia. This movement was fueled by Western imperialism and a fascination with Eastern cultures.
During this time period, fashion designers drew inspiration from traditional Middle Eastern and Asian clothing, textiles, and motifs. Harem pants, as well as other styles such as caftans, turbans, and saris, were popularized in Western fashion. The trend reached its peak in the early 1910s but began to decline by the end of World War I as attitudes towards the East shifted.
Harem or parachute pants once again gained popularity again in the 1980s as part of the larger trend of "ethnic" or "world" fashion, peaking in the early 90s with the rise of MC Hammer Pants.
MC Hammer, also known as Stanley Kirk Burrell, popularized the trend of wearing the so-called "hammer pants" during the late 1980s and early 1990s. The pants, which were characterized by their baggy and parachute-like appearance, were actually inspired by traditional harem pants worn in Middle Eastern and South Asian cultures.
In an interview, MC Hammer mentioned that he first saw the pants while touring in Europe, and was struck by their unique design and comfort. He decided to incorporate them into his performance wardrobe, and the style quickly caught on among his fans.
The popularity of MC Hammer's music and his energetic dance performances helped to popularize the hammer pants trend in the mainstream, and they became a signature part of his image. Today, hammer pants remain a nostalgic fashion statement of the era and continue to be worn by some fans of 90s hip-hop and dance culture.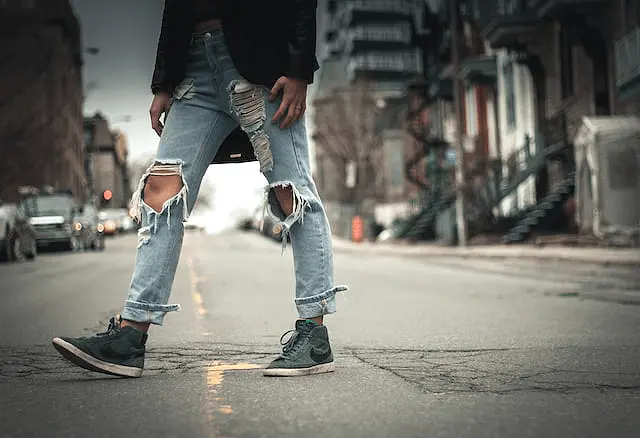 Ripped Jeans 101: 1950s Through Today
Ripped jeans, a style of distressed denim with intentional tears and fraying, goes back to Greaser culture of the 1950s. Read More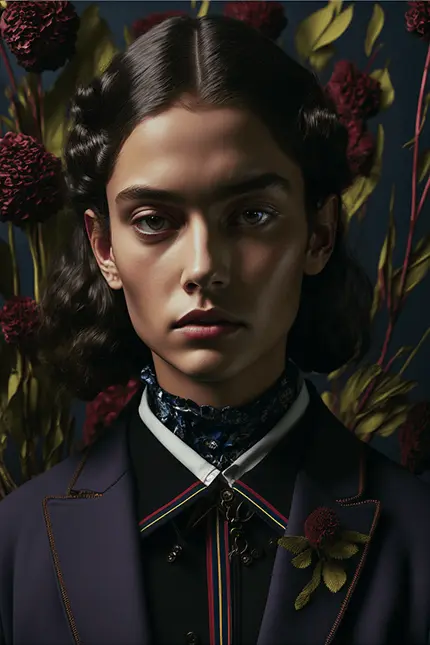 Dark Academia Outfits​
Dark academia outfits mix classic, vintage-inspired clothing in darker, muted colors with traditional materials such as wool, and leather. Read More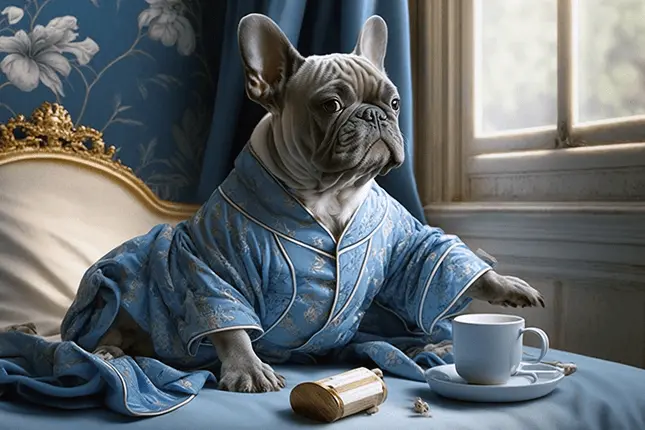 Different Aesthetics
The term "aesthetics" refers to the study of beauty, taste, and the perception of art and design. Check our collection of top design aesthetics.
Read More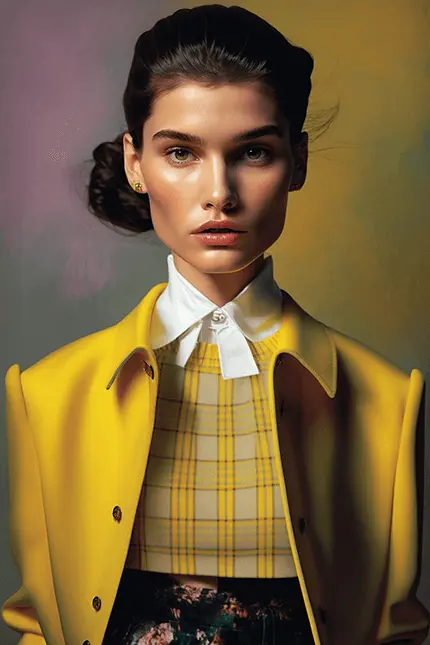 Preppy Aesthetic
Preppy aesthetic is classic, conservative, academic, and associated with the fashion and lifestyle of the American East Coast elite. Read More
Interested in chatting about content, SEO or something else?