Neither castle, cottage, nor cabin, (though they may sport one on premises) manor houses sit on large pieces of land. 
Essentially, large homes sitting on a giant pieces of land, Modern Manors hold history near and dear while featuring futuristic functionality. Not a farmhouse, not rustic luxury, the Modern Manor movement holds history near and dear.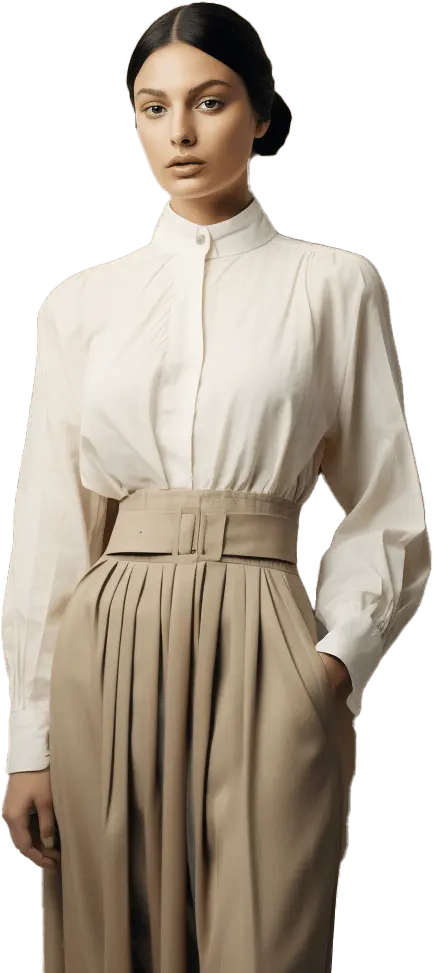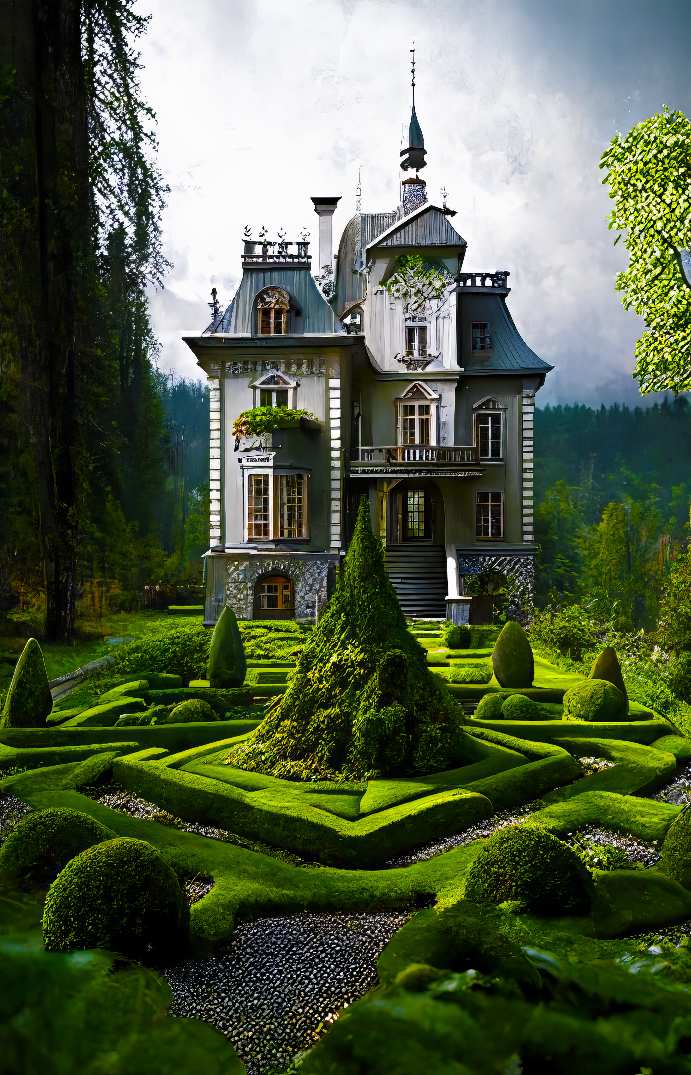 Modern Manor House Aesthetic
Spacious, clean lined and traditonal, modern manors bring in European essence with lasting luxury.
Dream features include pools (indoor and out), lakes, lazy rivers, barns, horse stables, and mysterious hunting cabins.
An orangery, a sun room, or a greenhouse with architecturally modern flare.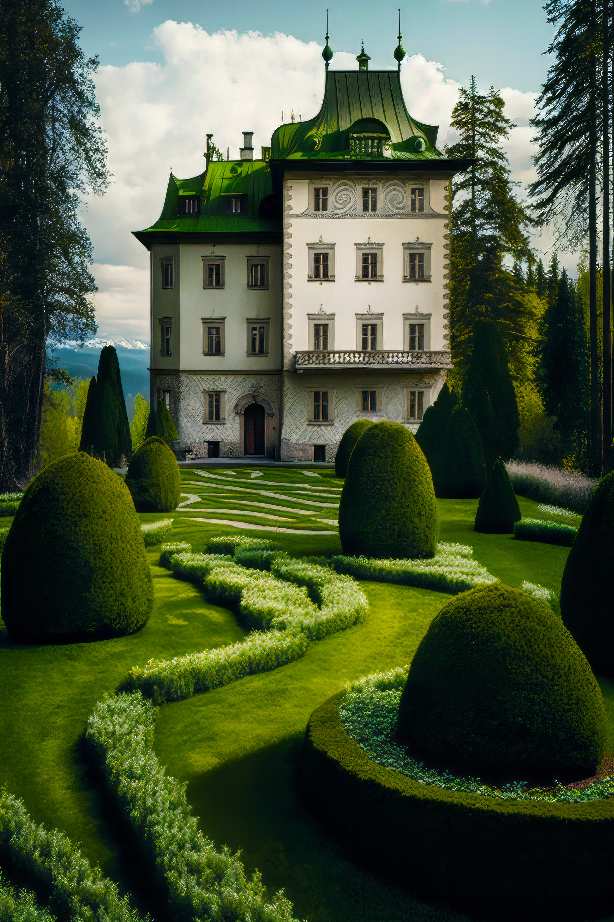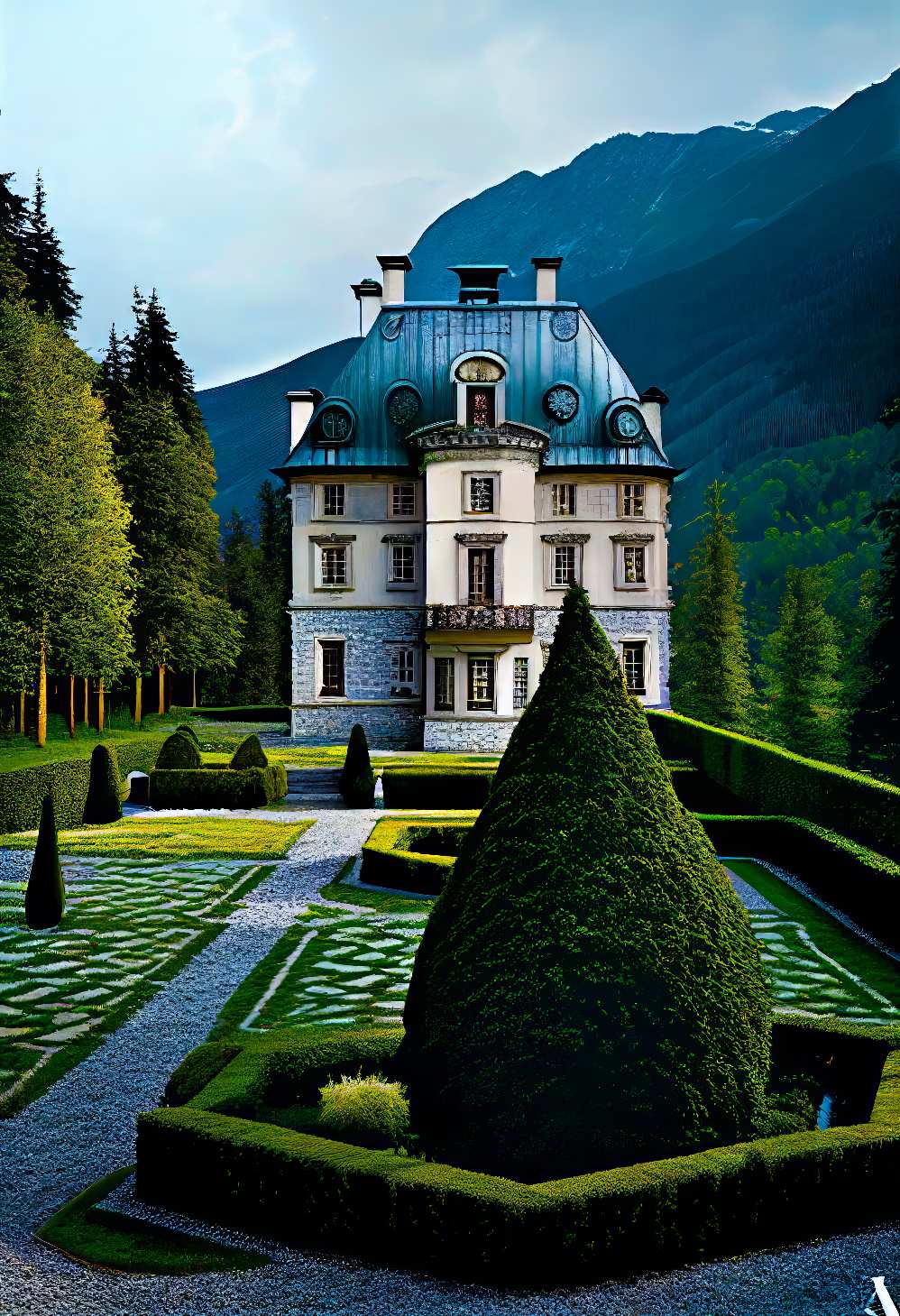 Sweet Spacious
Natural Luxury
Manor houses strike a delicate balance between the new and the ancient. Elevated, sophisticated style with edge. 
White exteriors with stucco or stone facades. Two story proportions. Big rooms separated by function. Traditional and modern comes together with new and old on a large piece of land.
Beautiful proportions and high quality materials separate spacious layouts with high architecture and lots of light let in by really tall windows, making manor house rooms feel vibrant, functional, and bursting with life.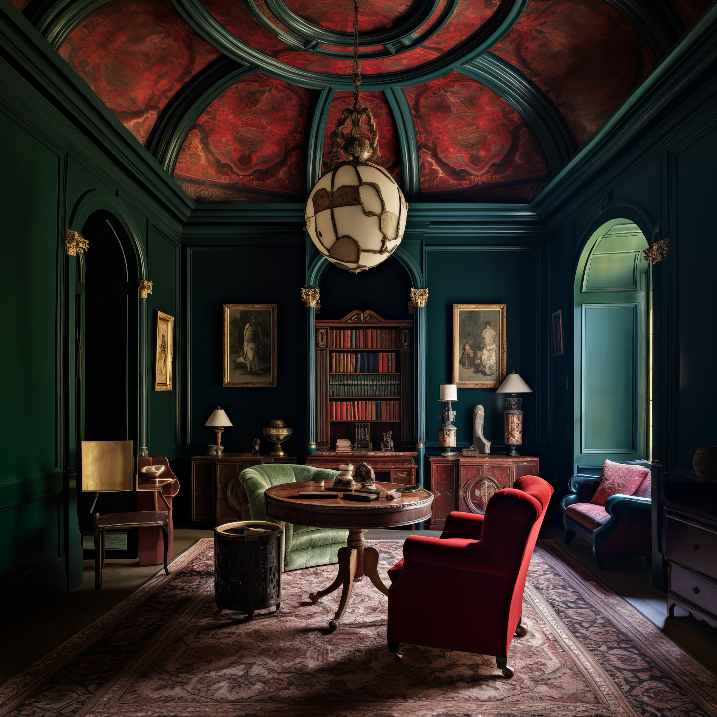 Manor house living rooms vary in aesthetic depending on location and can range anywhere from Harry Potter's Hogwart's common room to traditional Roman taupe. 
Texture, patterns and symbolic motifs convey scholasticism while lending color and depth to large spaces.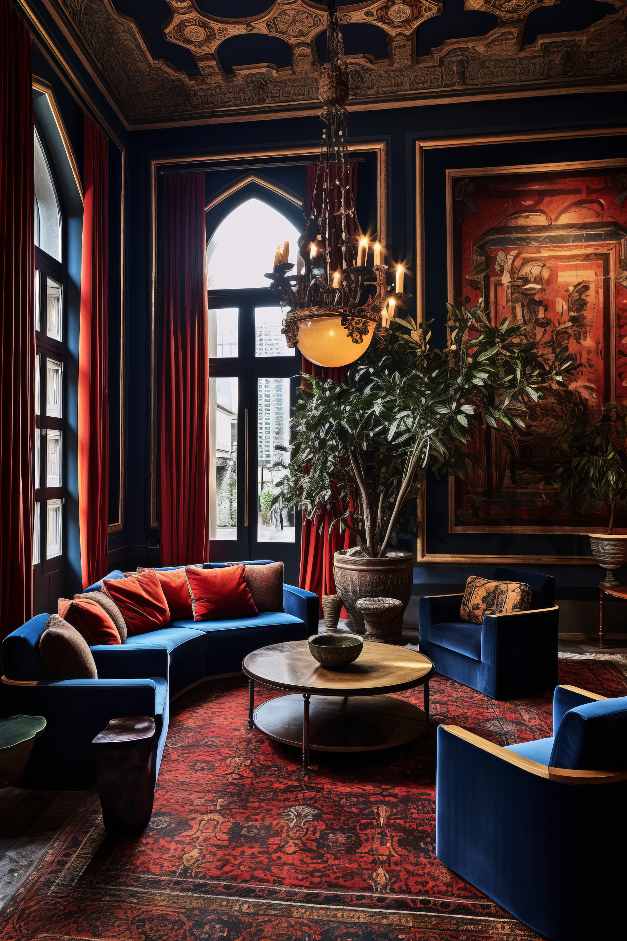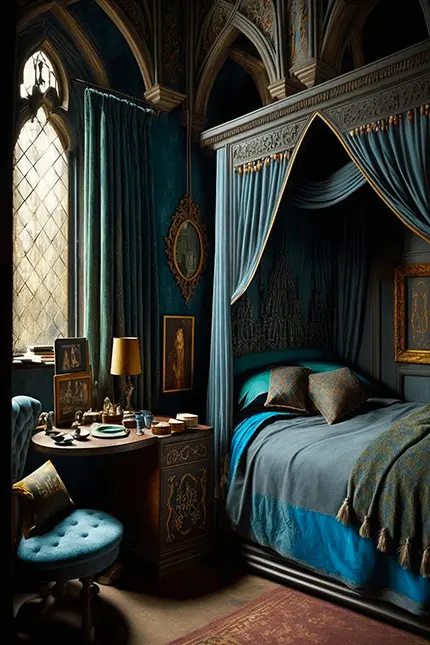 Bedrooms feature tall, lined windows, with canopy beds, and heavy wooden furniture with ornate carvings. 
Dark blues, greens, and reds add coziness to the expansive ceilings and open floor plans.
Manor house kitchens feature modern amenities hidden behind bursts of color highlighted with classical lines. 
Dark blue and green cabinets, or a mix of both in tantalizing teal, can make a large kitchen with big windows feel cozy again.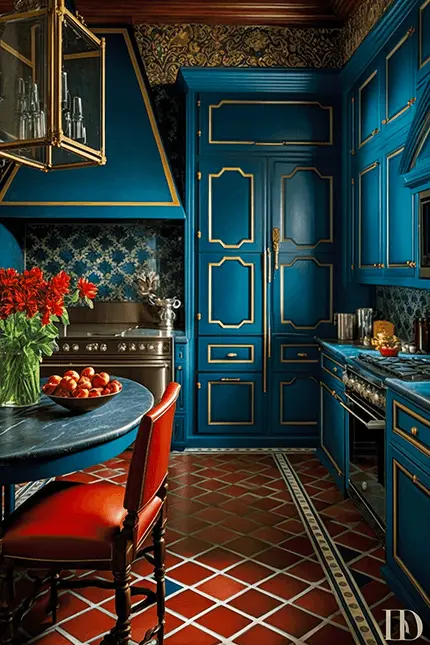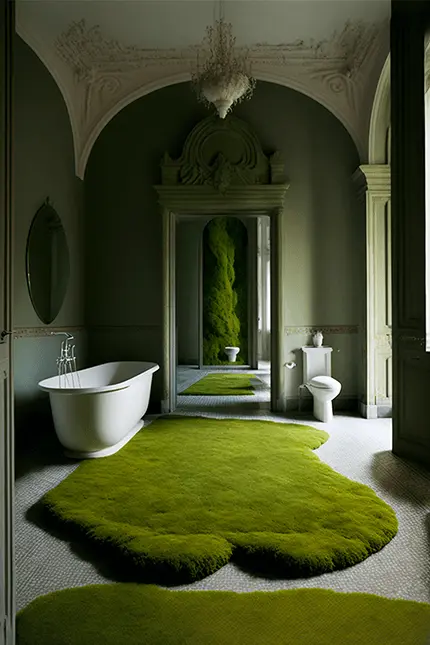 Bathrooms take a range of designs including Italian renaissance revival style with modern tubs, moss bath mats, and classical greek arches ornamenting ceilings.
Open layouts with beautiful lighting and lots of nature make the manor's spa atmosphere.
Modern Manor Color Palette
Tailored, textured, and slightly formal, like Dark Academia, Modern Manor House aesthetic comes alive with warm, vibrant neutrals. Rich, deep blacks, chocolate browns, hunter greens, and watery beiges blend with creamy whites creating scholarly, serene spaces.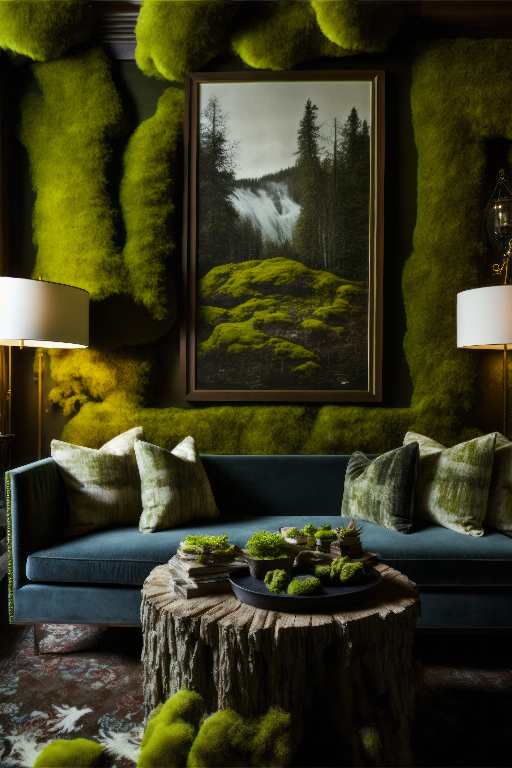 Green
Green, the color of nature, represents renewal, rebirth, and the cyclical nature of life. Medieval Gothic Christian art associated green with the Resurrection and the hope of eternal life.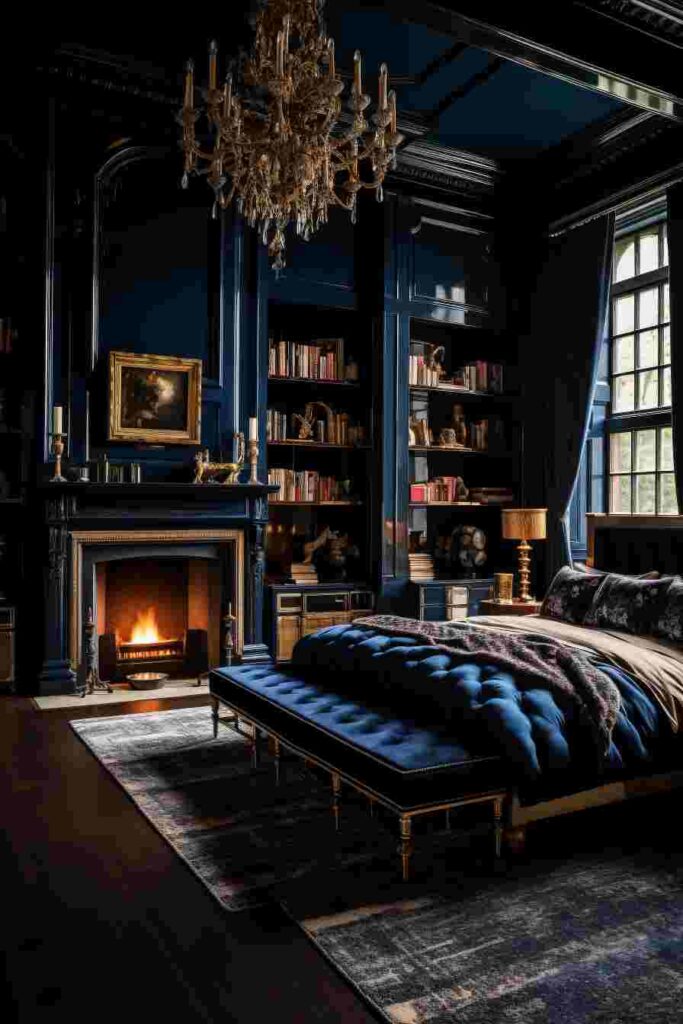 Blue
Blue, symbolizes spirituality and divine wisdom. It represents intellectual awakening, a gateway to higher knowledge, elusive truths, and mysteries that lie beneath the surface.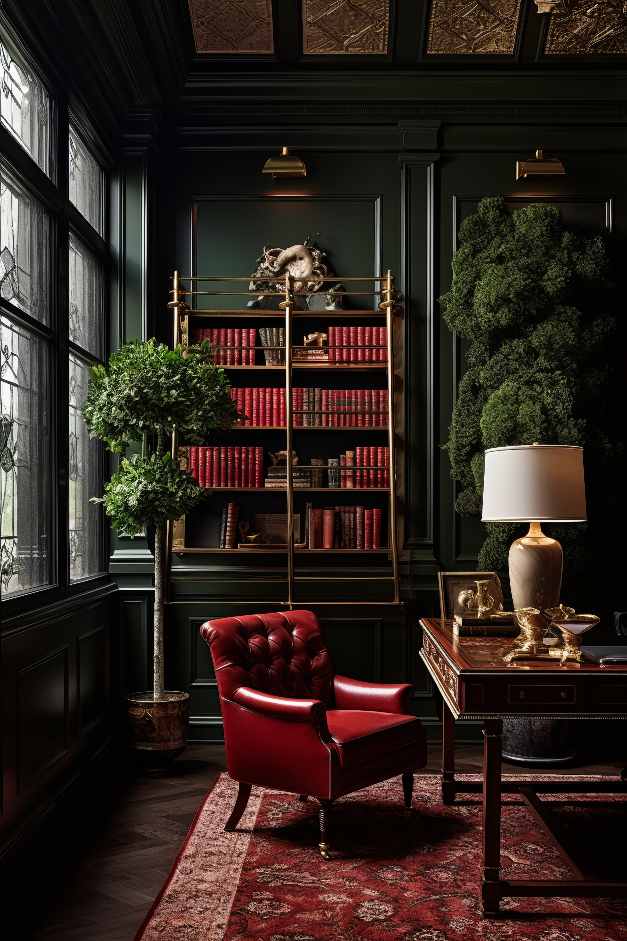 Red
Red, the color of power and passion represents strength, rebellion, and pleasure. The color of royalty, revolution, and rebellion, red embodies courage, symbolizes battlefield valor, vitality, control and protection from evil spirits.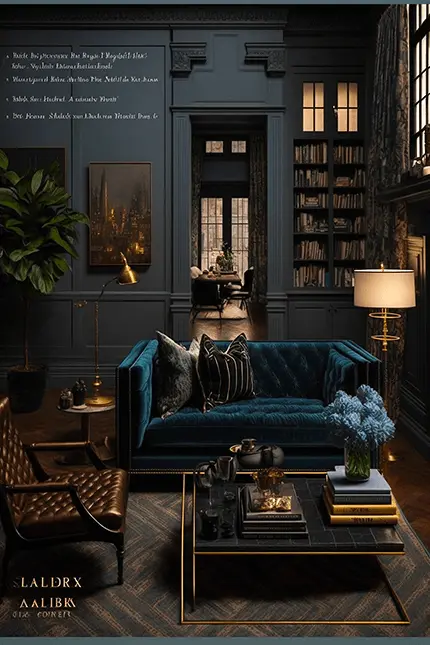 Gray
Gray, urban, industrialized, and emotionally complex, signifies maturity and wisdom. It conveys a sense of experience, composure and understated beauty. Timeless, permanent and stable. gray represents a solid fountation in changing times.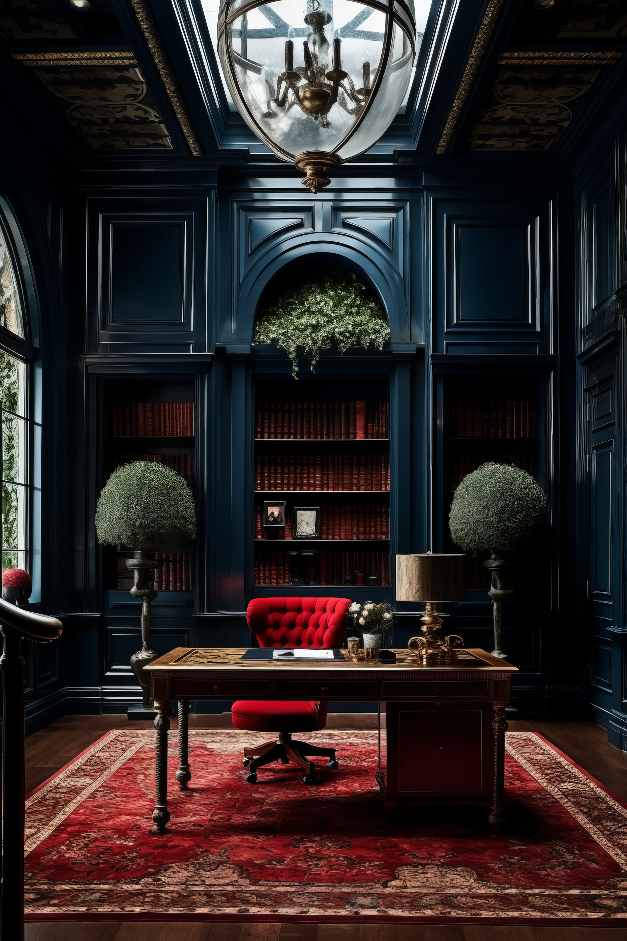 Add structure and texture to walls with wood paneling and chair rail molding.
A sculptural feature, paneling and molding arranged in artful patterns creates layers of depth and shadow.
The simple geometry of clean lines adds aesthetic appeal and classy European essence.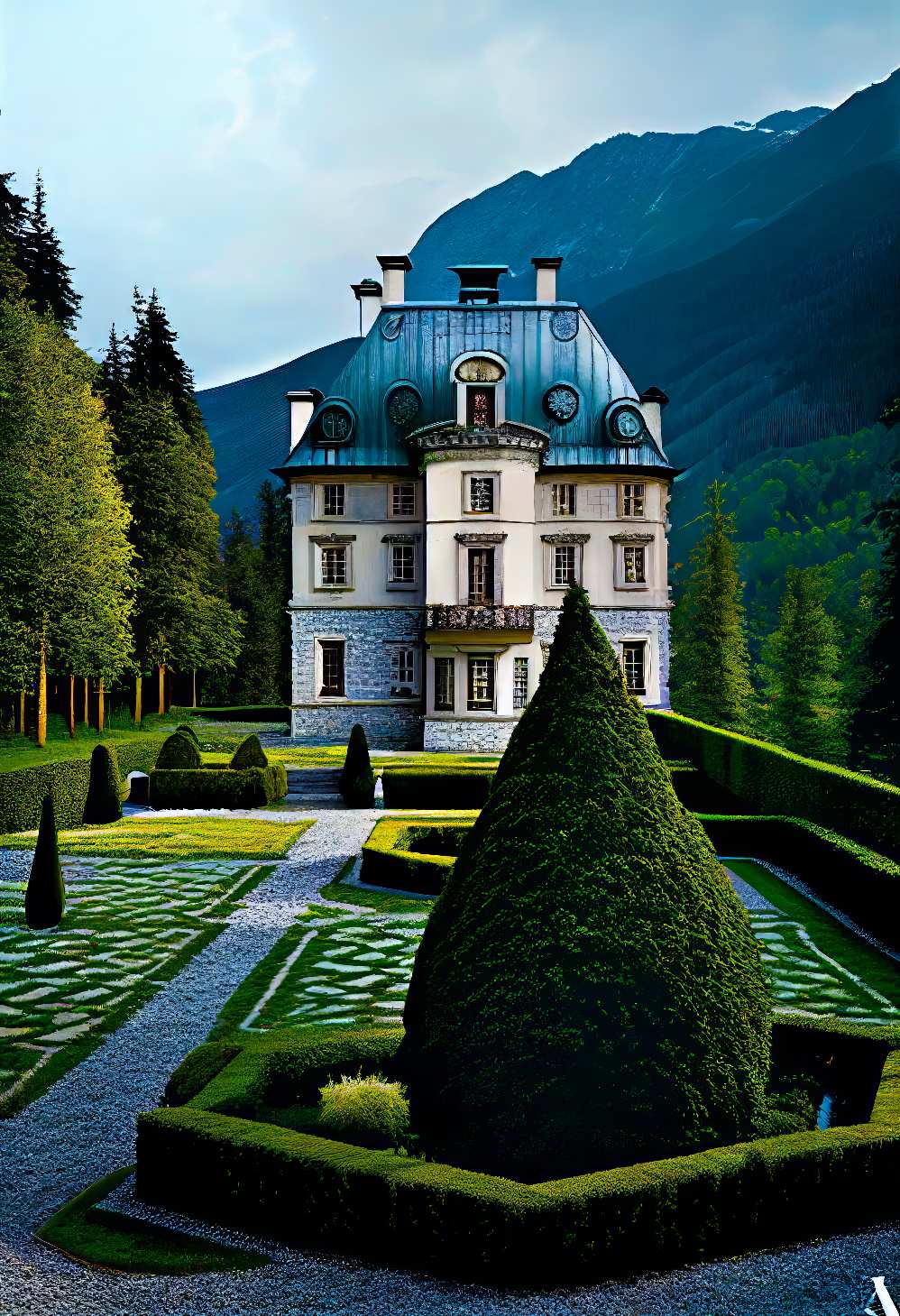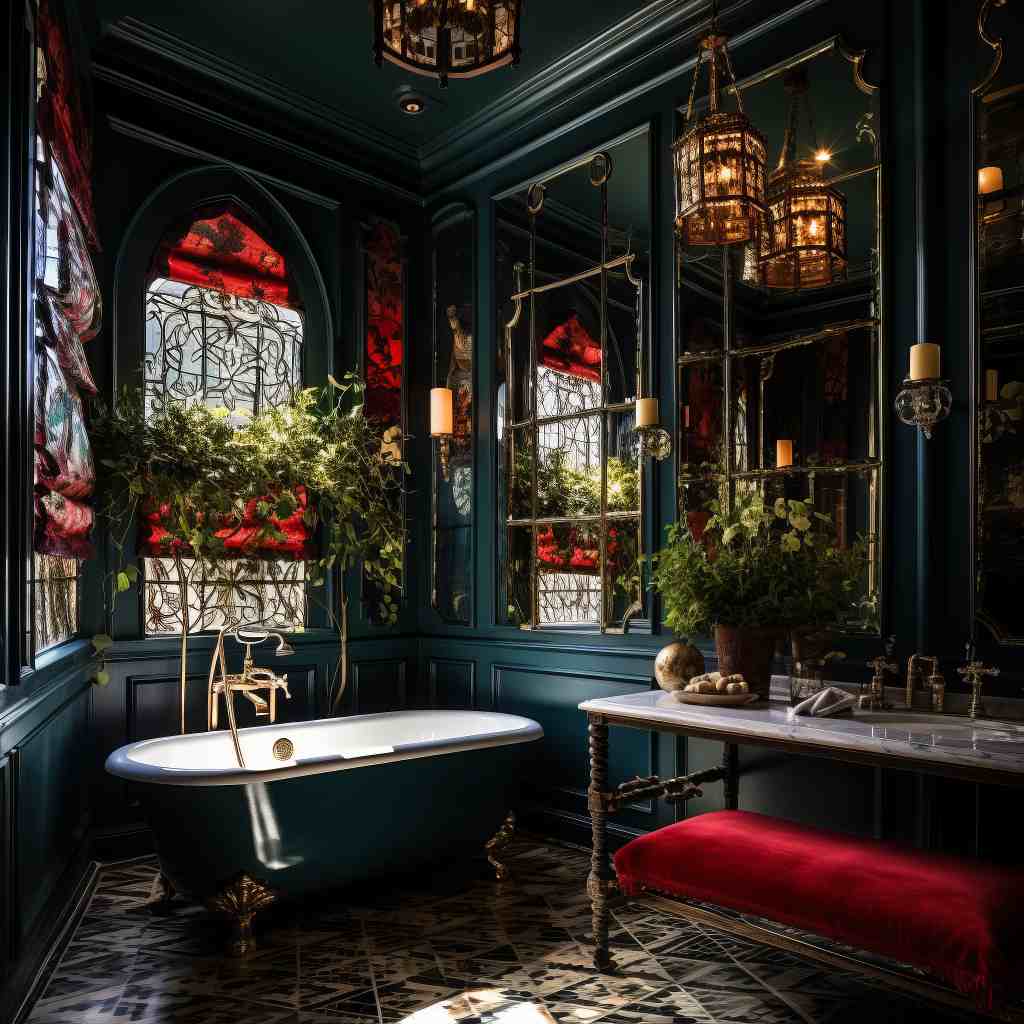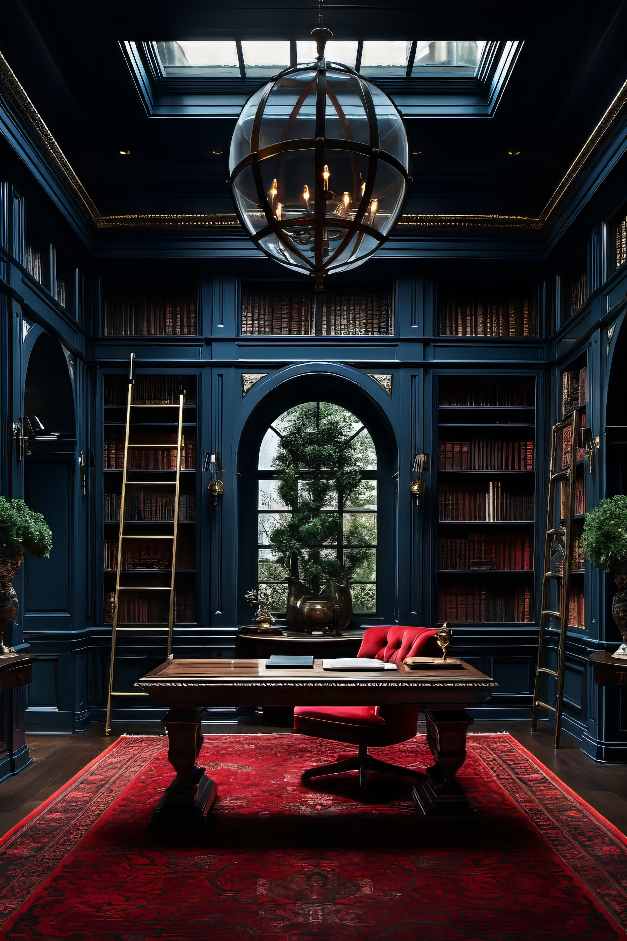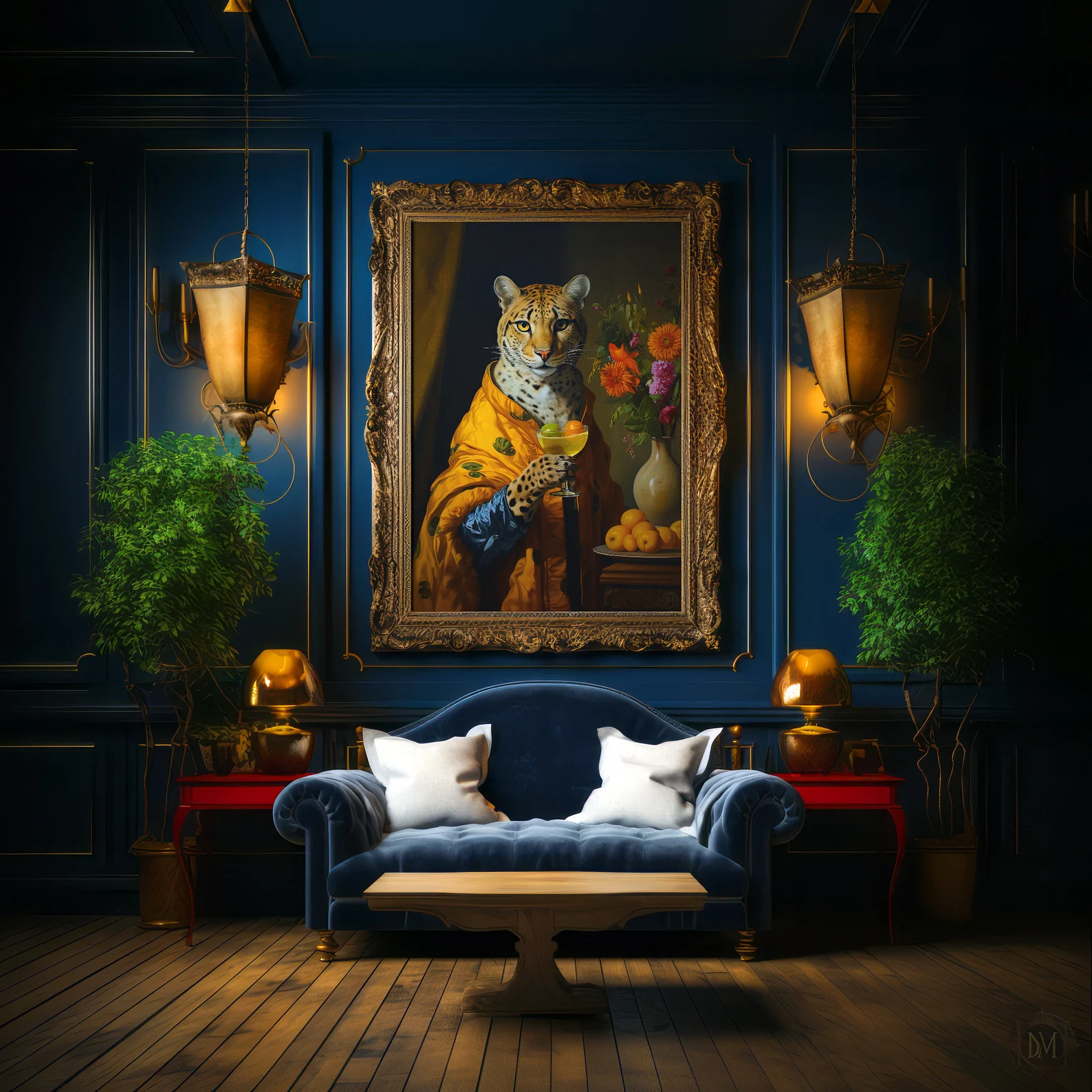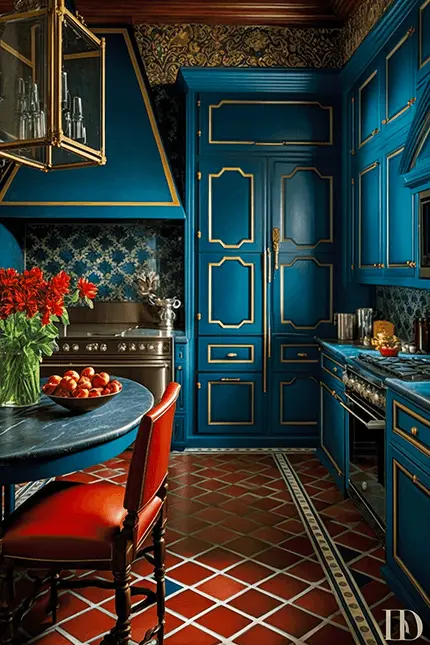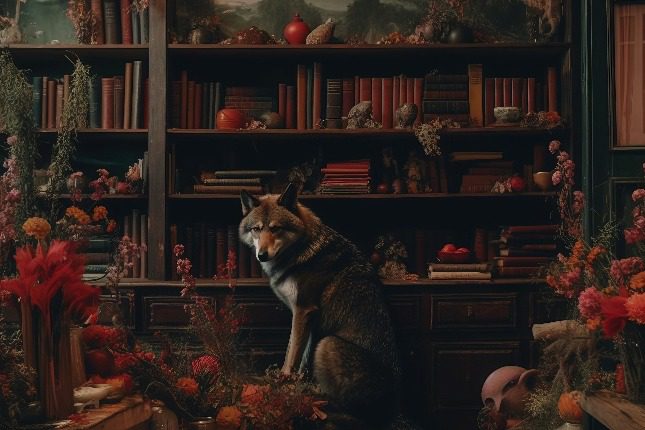 HISTORY, HOBBIES, HUMANITIES
Get lost in darkness aesthetics, where Preppy, Cottagecore charm, Old Money aristocracy and classical romantic elegance, meet gothic motifs and creative chaotic collegiate spirit.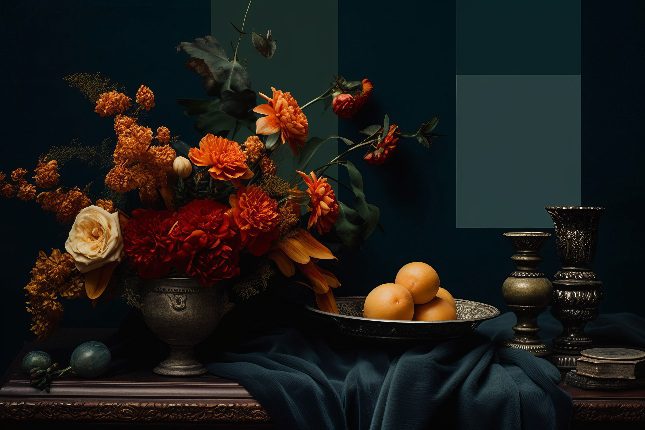 COLORS, PAINT HUES, HEX CODES
Dark Academia Color Palette​
Let nightfall navy, bold burgundy, and gloriously gothic green wrap you in mystery and scholarly allure as you embark on a quest for knowledge, symbolism and creative inspiration.