Dark Academia Kitchen design channels medieval cottagecore witch vibes. These culinary spaces transport you to a bygone era of potions, herbal cures, floral extracts and classic literature. Journey through time exploring the origins, defining features, and irresistible history of Dark Academia Kitchens.

What Is A Dark Academia Kitchen?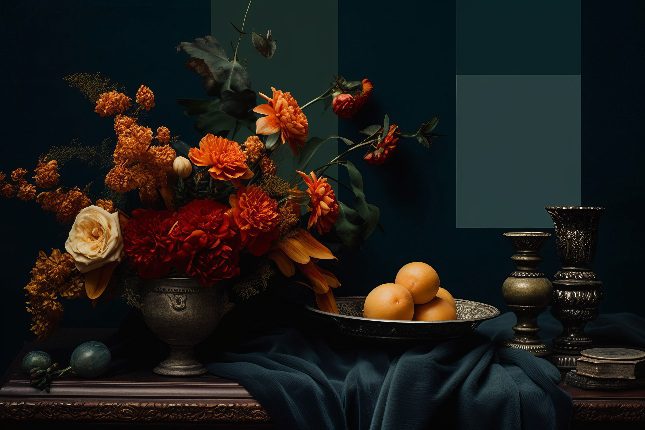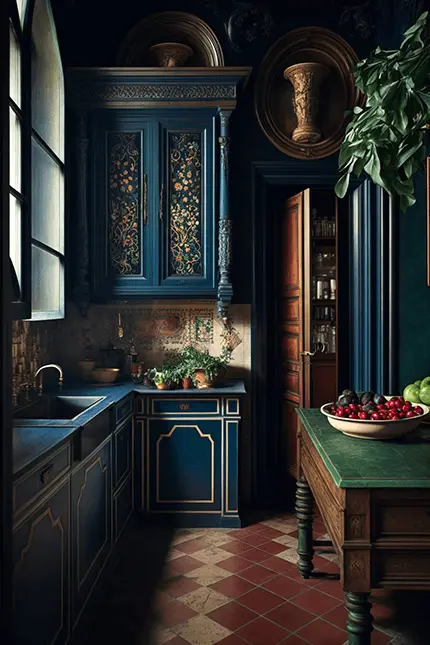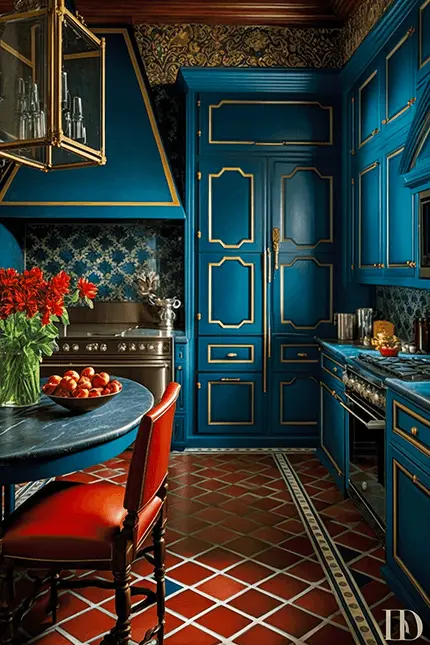 Dark Academia Kitchens grew from the Medieval witch's garden. Shaped by her love of literature, cats, and the aesthetic darkness of intellectual pursuits, they transcend time. 
They tap into the romanticism of woodland forests, gothic universities and medieval libraries. 
These gastronomic laboratories take us back to witchy cauldron metals like cast iron and reading leather bound cook books in rocking chairs by the fire.
Dark Academia Kitchen Design: Maximalist Aesthetic Essentials
Plans, Plants, Power
Brains, Blood, Beauty
Mystic, Medieval, Magic

ART, WALL DECOR, LIGHTING, TABLETOP DECOR, SHELF ACCENTS, BOOKS, AND MORE
Dark Academia Kitchen Decorations
Dark Academia Kitchen Art

Where canvases become portals to decadent dishes, intricate brushstrokes whisper secrets of ripening orchards, and statues of farm animals take form.
DELICIOUS DECADENT DELIGHTS
Dark Academia Pictures, Paintings, Posters, Photos, & Other Visual Artworks
Whether it be still life, landscape, portrait or otherwise, dark academia kitchen art features themes of nature including fruit still lifes, farm animals, fields of flowers as well as gothic academia architecture, and symbolic imagery reflective of the aesthetic's core elements.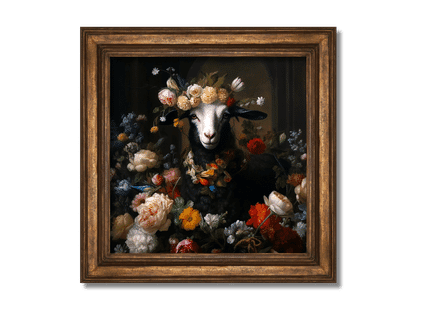 Forbidden Cartography – Antique Fantasy Map Drawing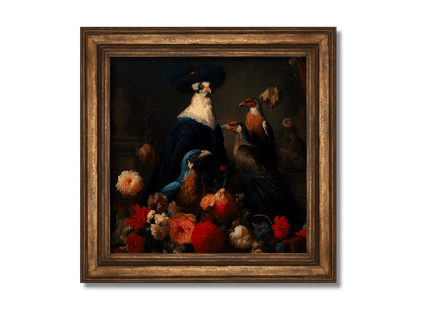 Gothic Mists – Dark Academia Aesthetic Photos

VESSELS OF THREE DIMENSIONAL CONNECTION
Dark Academia Kitchen Statues, Sculptures, Carvings, Pottery & Figurines
Animal head mounts, florals, and woodland creature figurines highlight ornamental ceramics in a dance of dark cottagecore meets outdoor royalty.

Unlike other types of dark academia art, kitchen sculptures makes ancient knowledge tangible. Transforming cold, solid materials like marble or bronze into physical storytelling devices capable of enlightening minds, statues come alive in textured touchable form.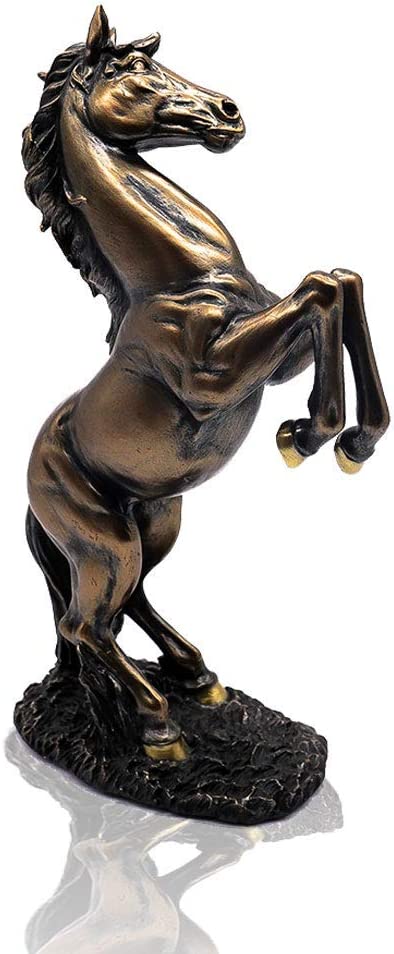 12inch Rearing Horse Bronze Resin Sculpture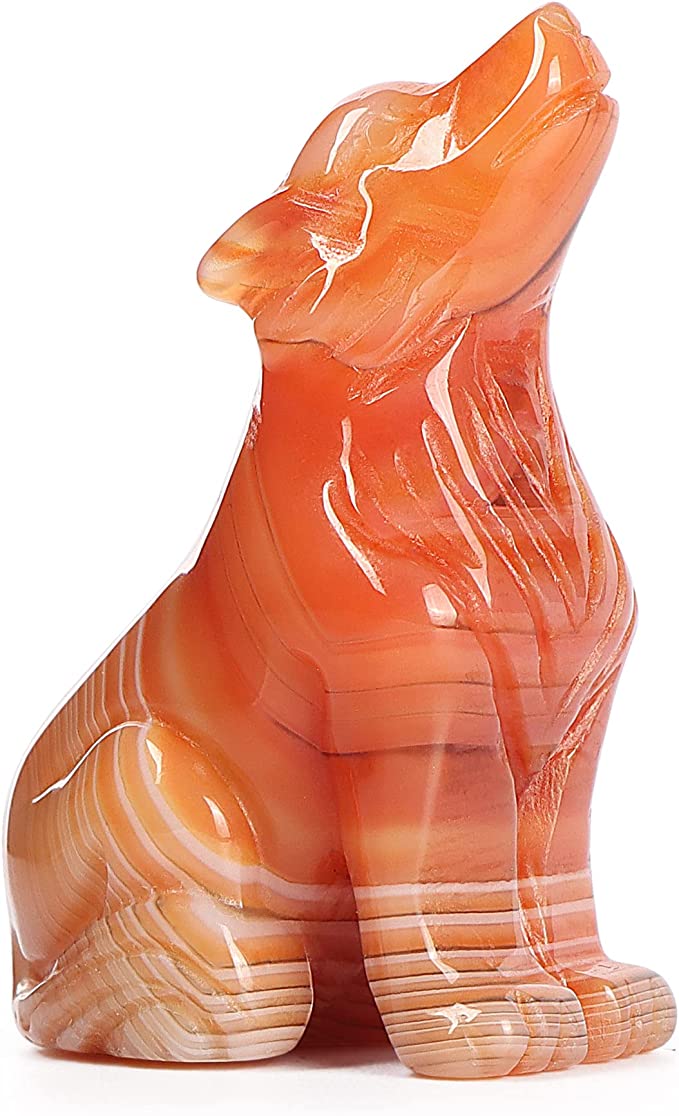 Hand-Craved Red Banded Agate Wolf Figurine 2 Inch

Dark Academia Kitchen Wall Art, Frames, & Gallery Walls
Critical to creating the supernatural and haunting literary atmosphere central to the aesthetic, dark academia wall decor blends the charm of a bygone era with lofty contemporary dreams.

Gallery walls adorned with dark academia artworks in luxurious frames stir the soul and ignite the imagination.


12inch Rearing Horse Bronze Resin Sculpture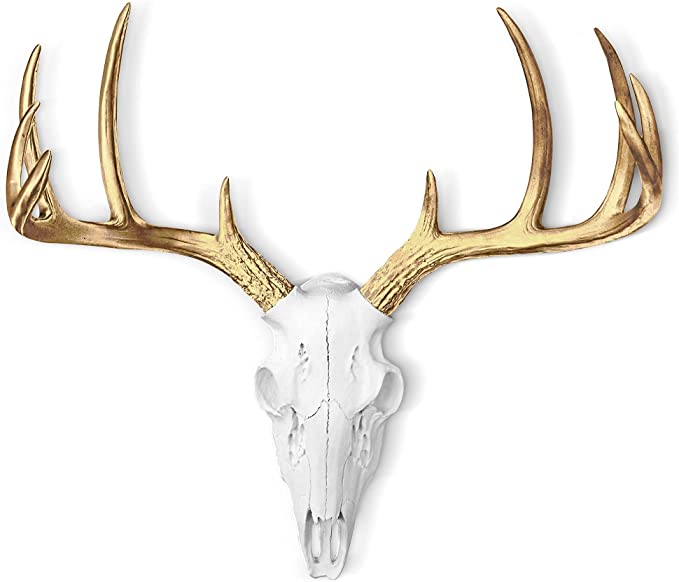 Hand-Craved Red Banded Agate Wolf Figurine 2 Inch
Dark Academia Kitchen Accessories
Dark delights distinguish decadent days

The Dark Academia Kitchen – where witches once used herbal infusions, tree resins, and floral extracts as cures. From killing bacteria, viruses, and fungal infections to killing unwanted visitors,dark academia plants once served as the lifeblood of dark academia concoctions. aiding pregnancy to halting it Lavender, rosemary, thyme, oregano, basil, and of course catnip for your faithful friends. Ancient Egyptian and Roman women, the original dark academics often leveraged outdoor ingredients to achieve their ends. From love and eternal youth to slowly offing their evil husbands, they used plant essential oils and botanical extractions. Unlike the revered Egyptian goddesses, medieval and renaissance women pursuing independence or academia, found themselves shunned. Forced to hide out in dark cottage, core cabin with their cats, dogs, and other farm animals and of course, each other, they received the name of witches, Although it takes a lot of women to tend to farms and gardens in order to support themselves and their breeds of hungry cats and dogs, it did not take as many as it did medieval men. to and medieval and Renaissance
Antique furniture, brass accents, and aged leather upholstery add a touch of gothic cottagecore charm to these flavor foundries.
Intellectual Curiosities: Showcasing Knowledge Dark Academia Kitchens are more than just places to cook; they serve as a stage for intellectual curiosities. Open shelves lined with worn-out books, encyclopedias, and intriguing artifacts become the focal point, inviting you to explore the vast realm of knowledge while preparing a meal. These kitchens are a testament to the profound impact of literature on our lives.
Medieval Materials: Marble, Wood, and Leather Dark Academia Kitchens are characterized by the use of timeless materials that stand the test of time. Marble countertops, often adorned with a patina of history, provide a luxurious backdrop for culinary endeavors. Exposed wooden beams and flooring add warmth and authenticity, while leather accents on chairs and bar stools evoke the elegance of a distinguished study.
Quirky Details: Quaint and Charming Dark Academia Kitchens revel in quirky details that infuse a sense of whimsy into the space. Vintage typewriters sit atop antique desks, ready to pen literary masterpieces, while ornate candelabras cast a soft, flickering glow reminiscent of candlelit study sessions. Maps, globes, and intricate scientific instruments offer an intellectual flair, transporting you to the classrooms of old.
Culinary Inspirations: Artistry in the Kitchen In Dark Academia Kitchens, cooking becomes an art form, akin to the creation of a masterpiece. Copper pots and pans gleam in the soft light, inspiring culinary brilliance. The scent of freshly baked bread wafts through the air, as you experiment with time-honored recipes that have been handed down through generations.
Literary Gatherings: Dark Academia Kitchens serve as a gathering place for kindred spirits to engage in captivating conversations and intellectual debates. Here, friends and like-minded individuals come together to ponder the mysteries of the universe, debate philosophical concepts, and contemplate literature over steaming cups of tea.
A Nod to Tradition: Dark Academia Kitchens pay homage to traditional rituals and ceremonies, bringing a sense of nostalgia to modern living. From the precise arrangement of table settings to the ceremonial pouring of tea, these fanciful food forges encourage us to slow down, appreciate the present, and immerse ourselves in the finer details of life.